Double Sided Wooden Pumpkin-DIY
Is there such a thing as too many pumpkin crafts? I could make pumpkins out of anything lately…ha ha ha. Apple that I picked up at the deal section at Target looks to me as perfect pumpkin!
---
Things you need for this first phase of our project are
Pumpkin cut out ( wooden or cardboard)
Fabric
Twine
There are couple ways to go about it. One is just simply trace and cut the shape of the fabric or do what I did. Overlap cut out so you don't have to deal with edges.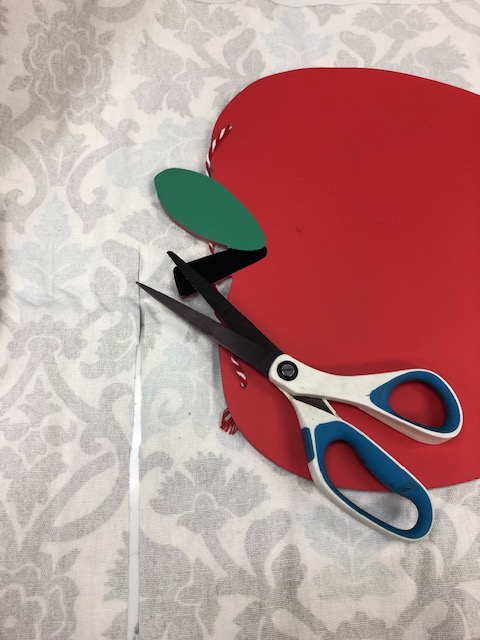 ---
Apply thin coat of Mod-Podge to a pumpkin/apple surface and press firmly fabric making sure there are no bubbles
---
turn over and apply Mod-Podge to the edges just enough to be covered by fabric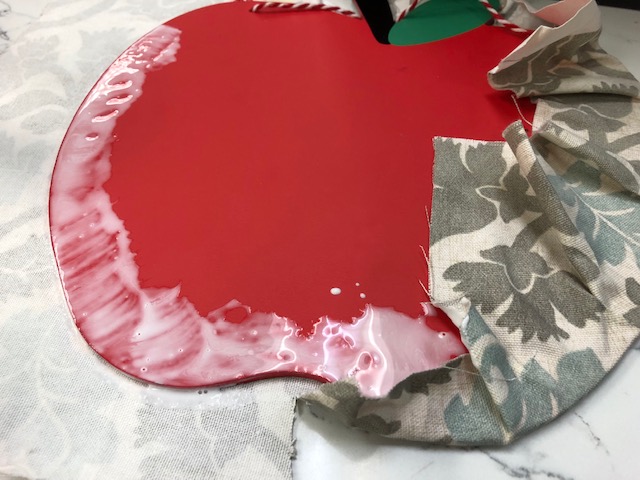 ---
Little of the rope will accent tiny stem of our pumpkin.
---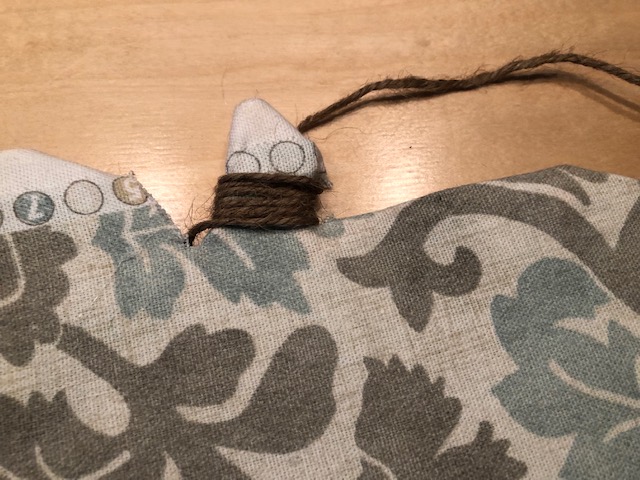 ---
It is time to make a bow now
Simple Folded Bow
---
I love to use for that bow a wider ribbon so I can folded but you can use also the one that has a wire
---
Leave around 4″ and start to loop your ribbon cris-crossing each 4 times and hold tightly with your thumb
---
---
Cut longer piece of twine and secure your loops with it
---
---
Tie twine multiple times in the middle and allow to drop loosely as you can see below
---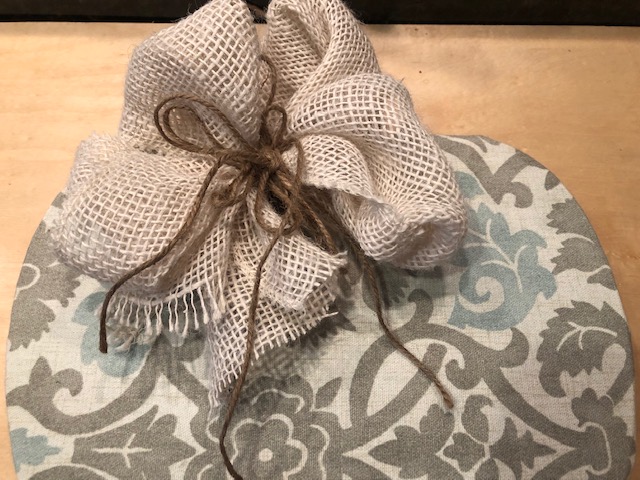 ---
and you are done! Simple righ?
---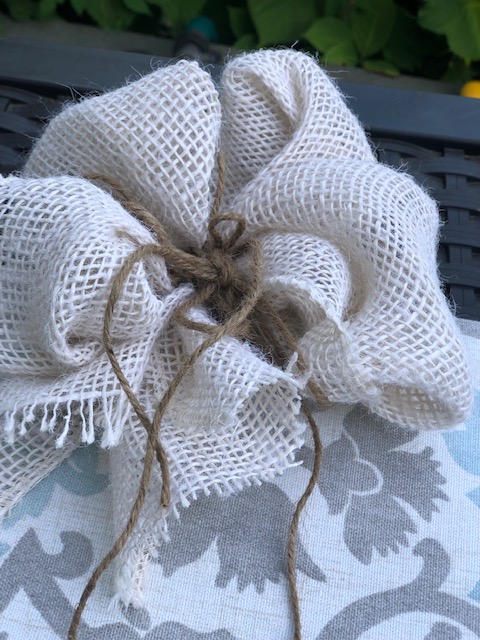 ---
Love those colors! Very neutral and elegant fall pumpkin!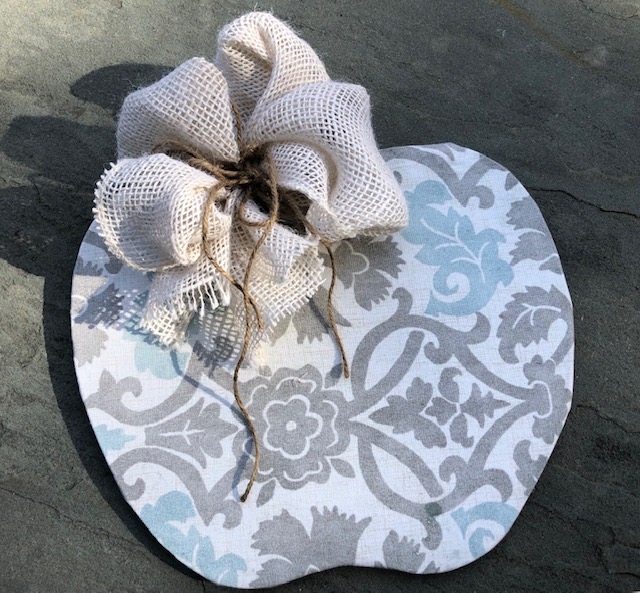 ---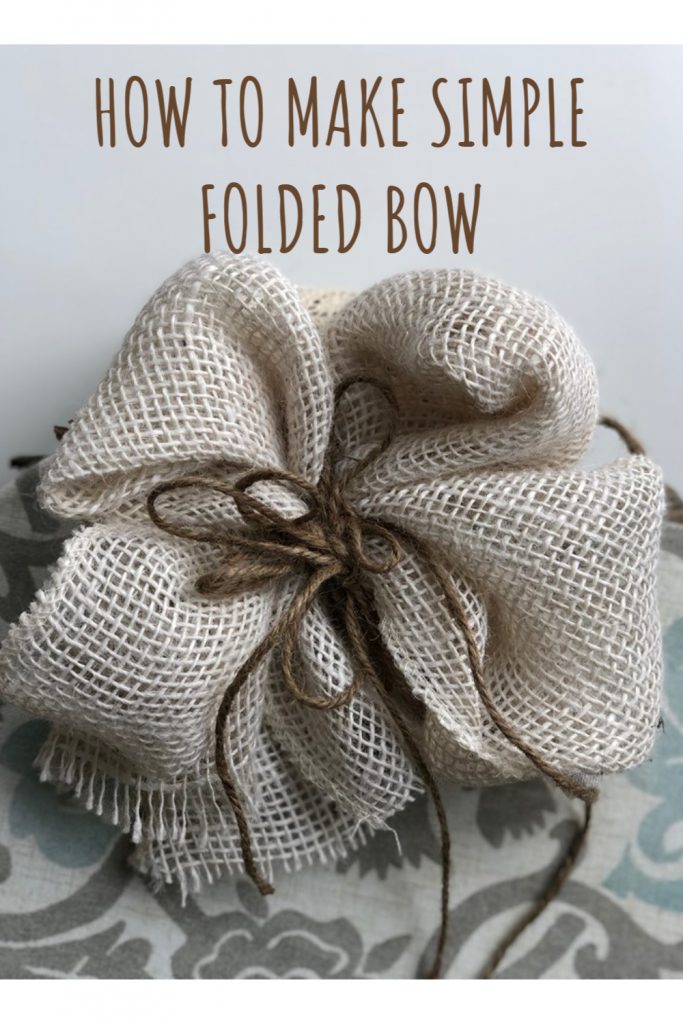 ---
But we are not done yet! We need to work on the back of our pumpkin. My original thought was to simply use fleece all around BUT why??? On my last walk into woods I gathered lots of twigs and guess what….. I am going to use them !
---
---
so here you go ….Hot glue gun is really needed now !
---
---
There is no rule to that … use long, use very short twigs…use them all!
---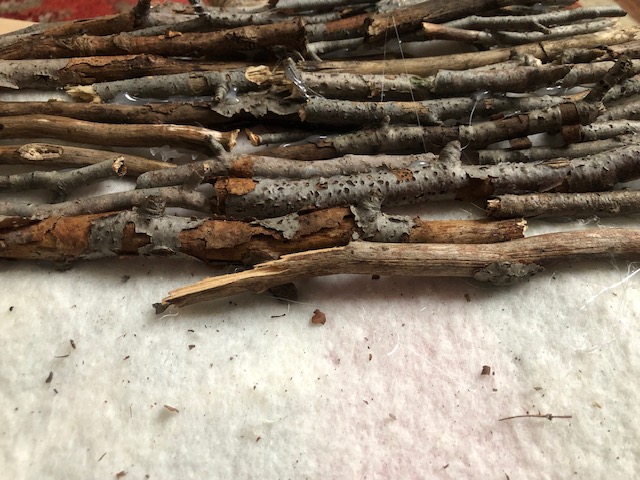 ---
What a fun project! Tie loosely twine into a bow around stem and you are done! I happen to have some acorns and pine cones and so I added them too.
---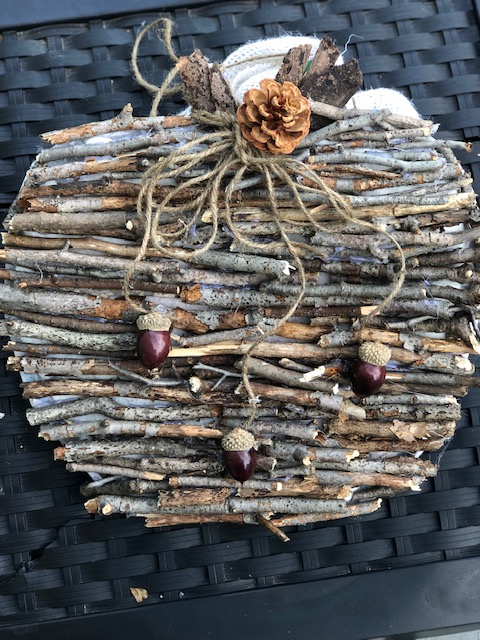 ---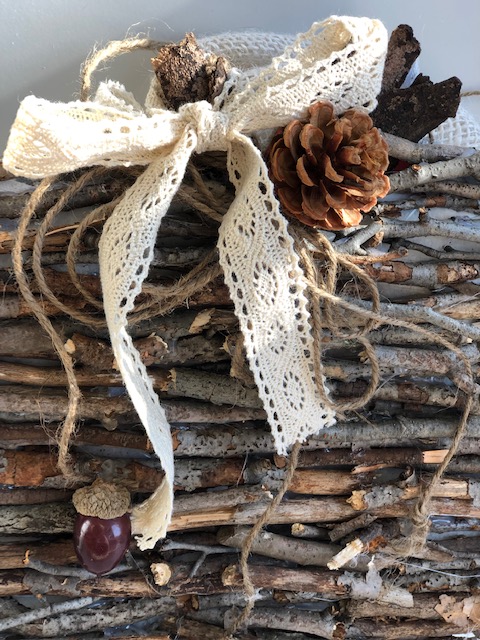 ---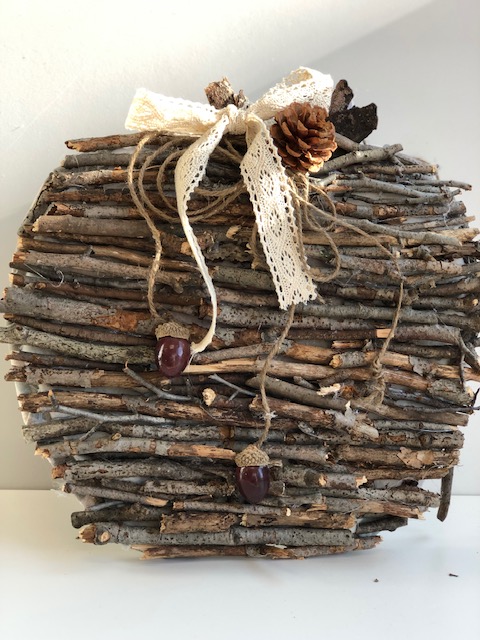 ---
---
You may like to check our other projects
---
---
Make sure to SUBSCRIBE AND FOLLOW US ON ALL SOCIAL MEDIA!