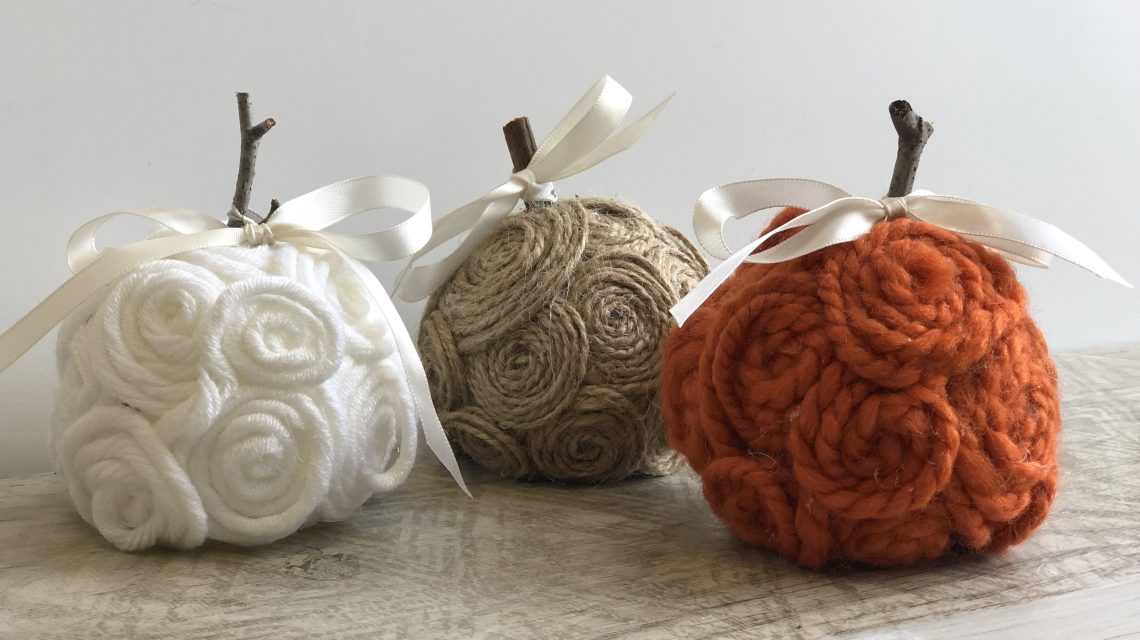 Elegant Yarn Fall Pumpkin with Satin Bow- DIY
This is the most elegant pumpkin I have made so far this year but I am not done with them yet ….so who knows what is going to be next.
Things you need for this project
---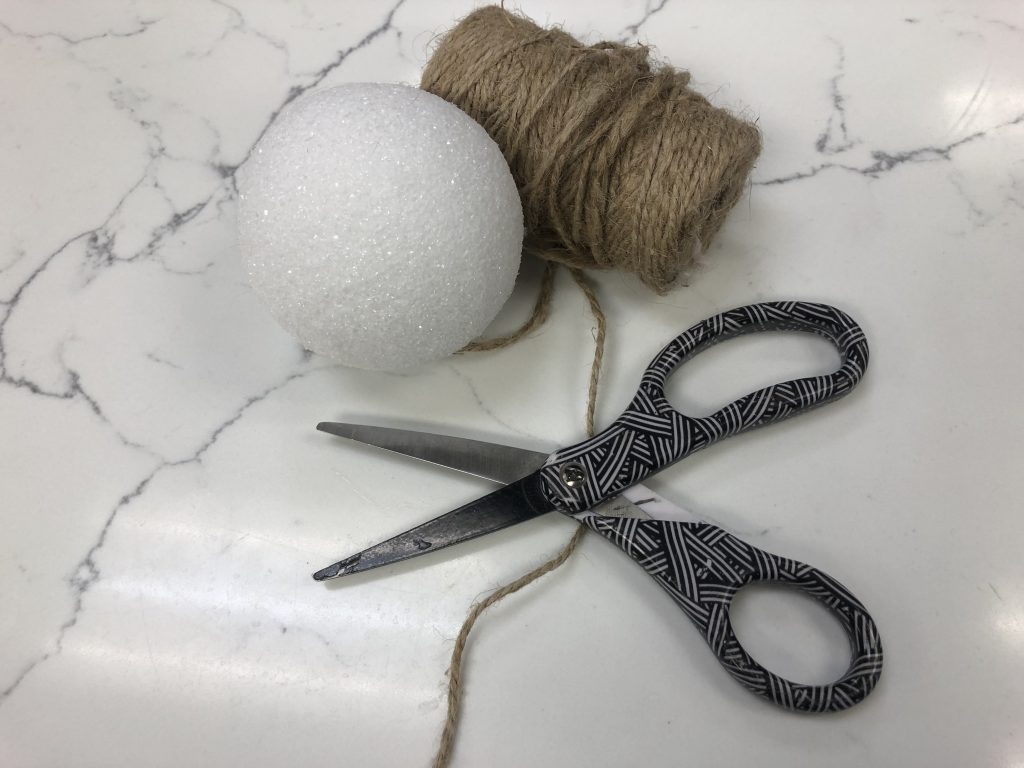 ---
Let's begin! Cut just a bit at the bottom of Styrofoam ball so pumpkin can stand flat proudly.
---
---
Place a tiny dot of a hot glue closer to the cut edge of ball and start to wrap your yarn around it. You don't need to use a lot of hot glue … just every other row. Twirl in the picture below used only 3 dots of hot glue . Loop as many or as little times as you like. I like them different sizes. Some are very small, some are really big.
---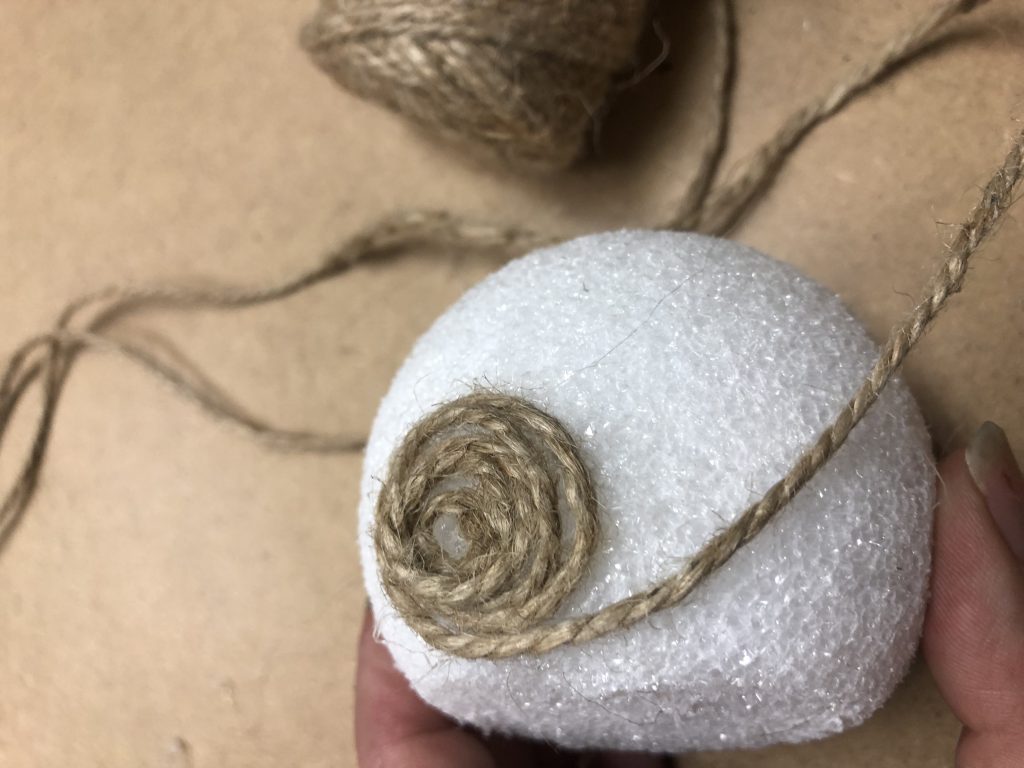 ---
As you can see here,I started with second loop not far from when I am done with last one.
---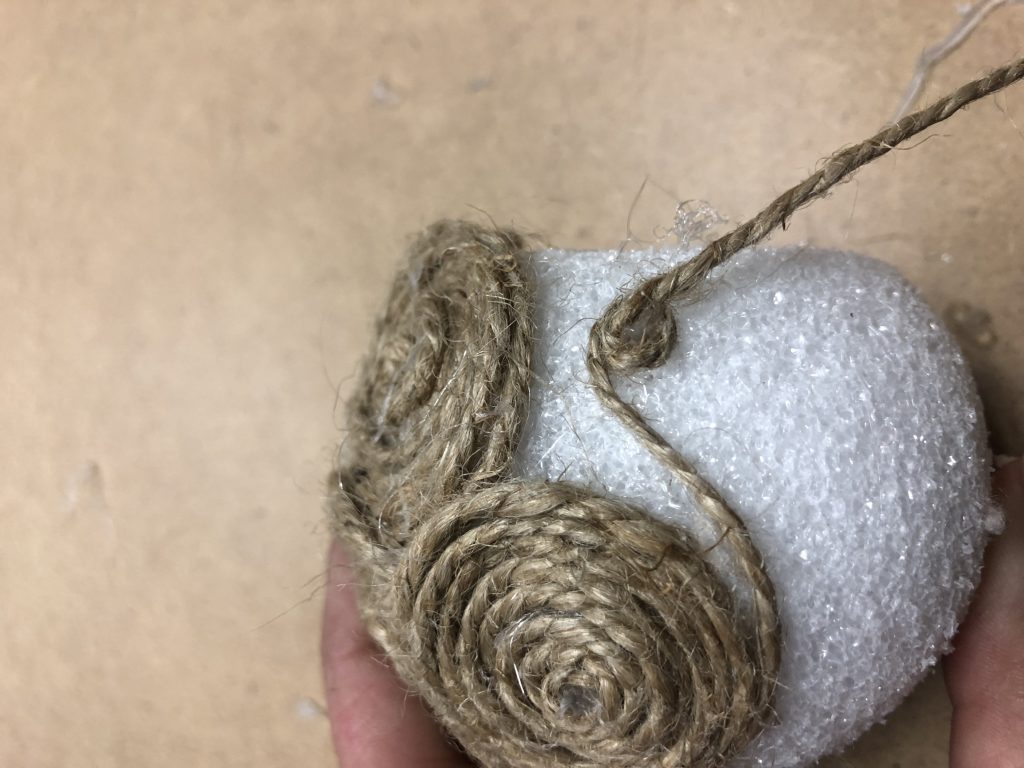 ---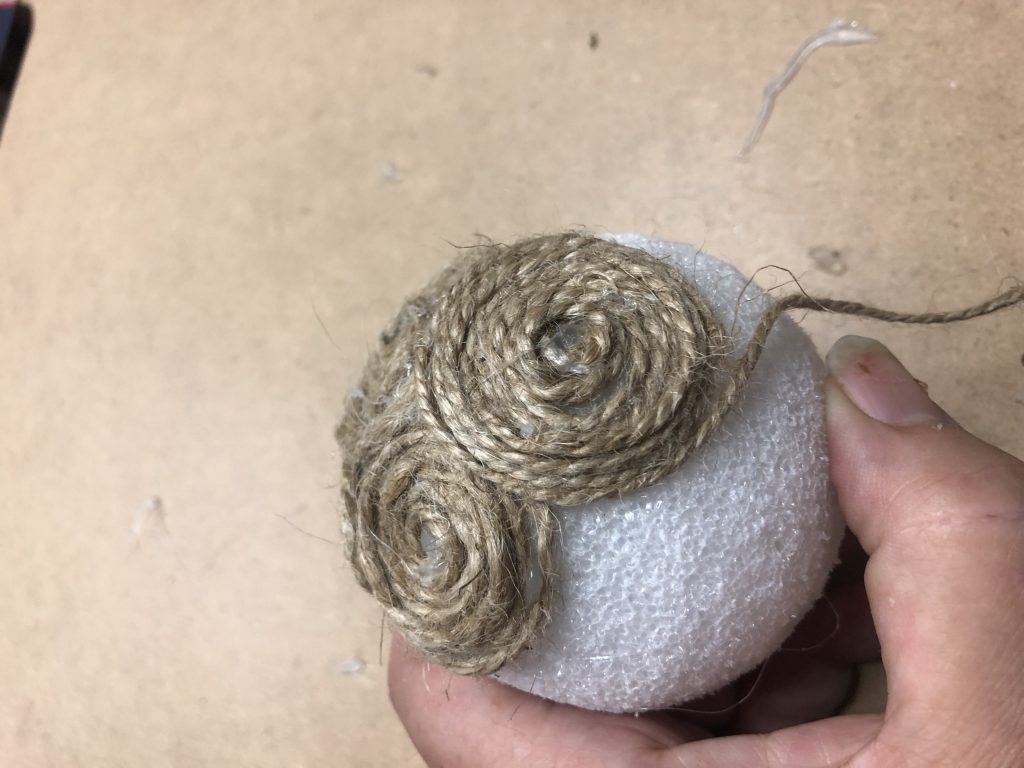 ---
I like to overlap my loops so there is more dimension, more interest.
---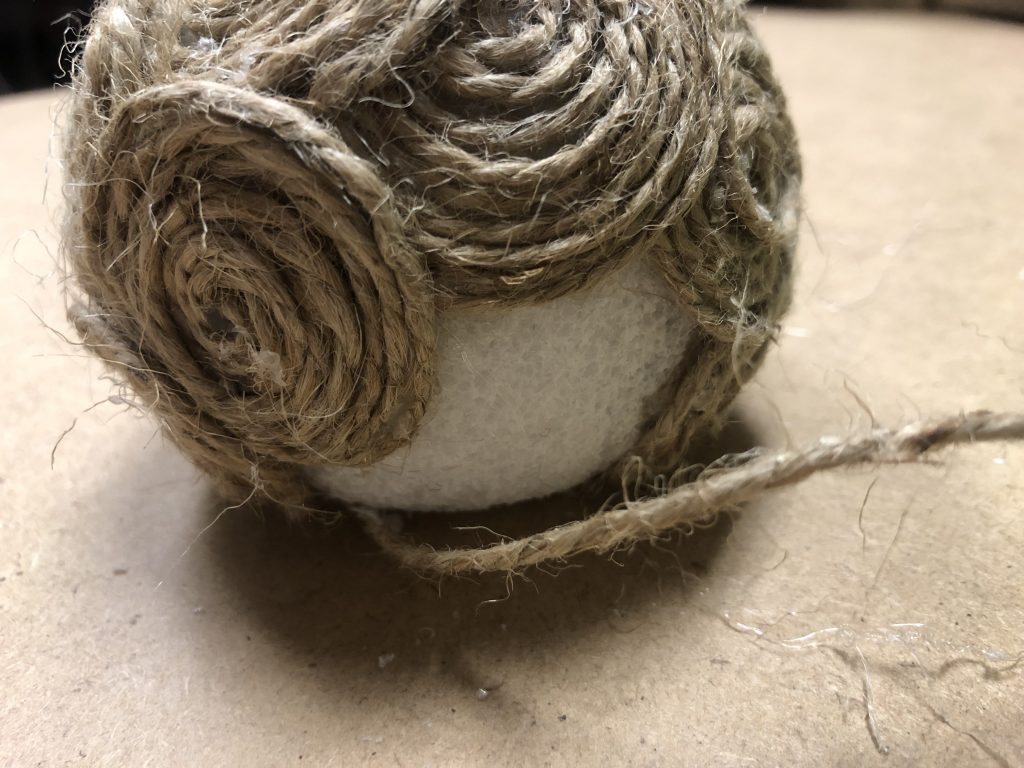 ---
With a help of tiny twig and satin ribbon my pumpkin look AWESOME!!
---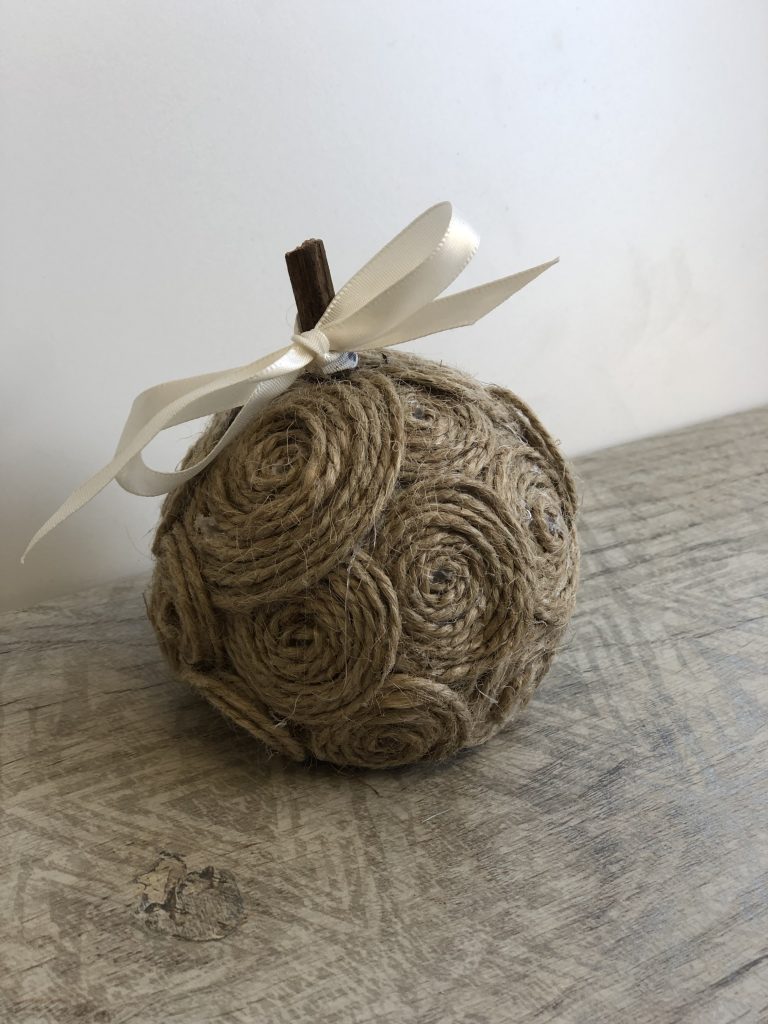 ---
LOVED IT SO MUCH SO I MADE ONE IN WHITE
---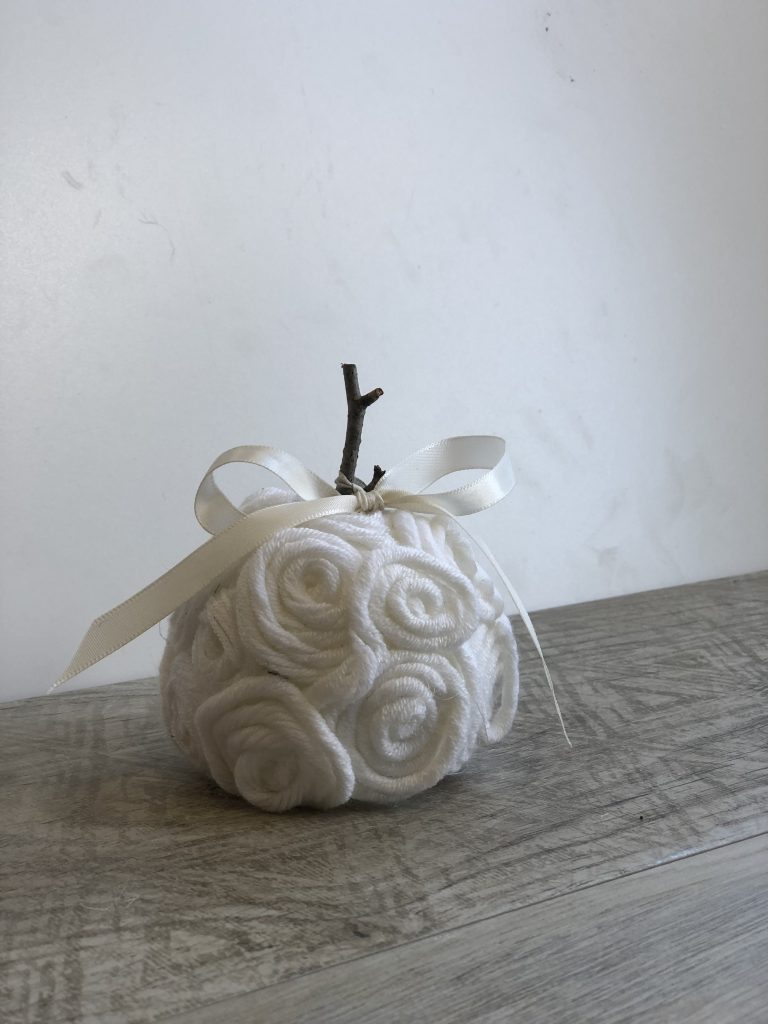 ---
and of course in orange! Love that sophisticated way my pumpkin looks now! How about you?
---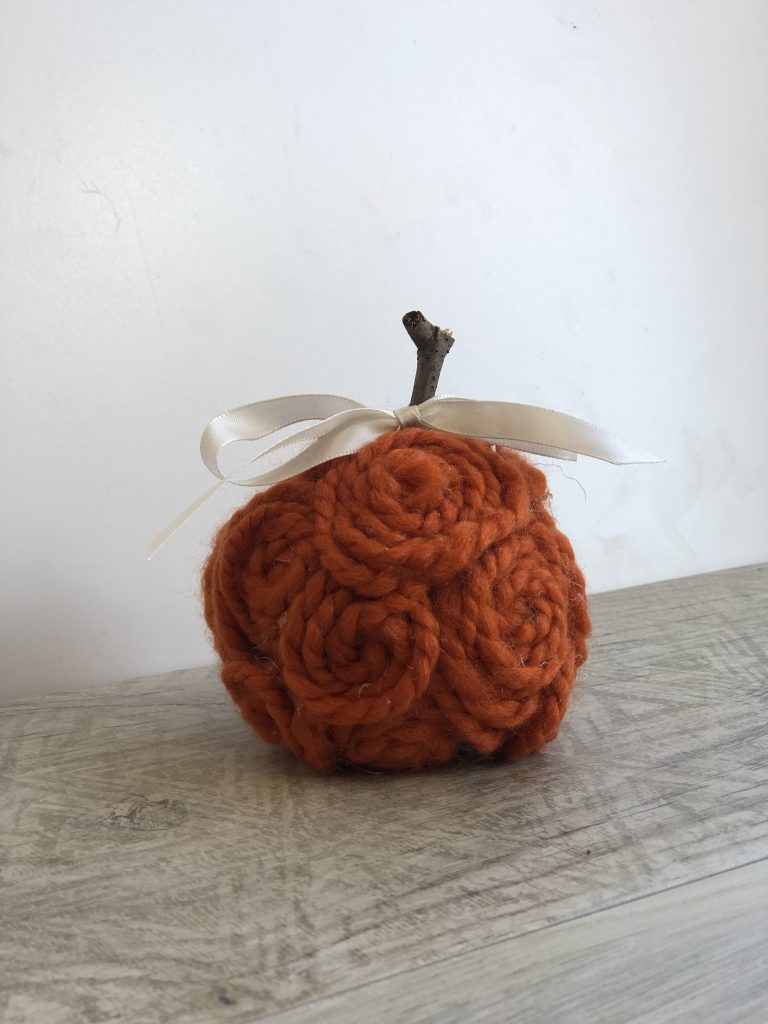 ---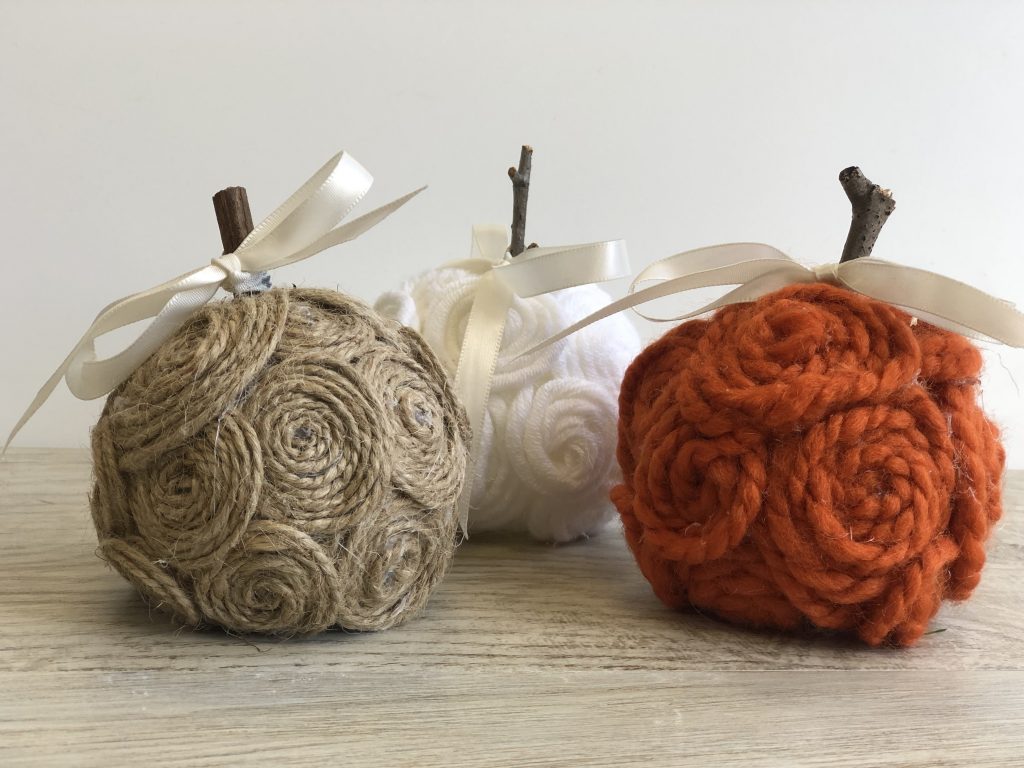 ---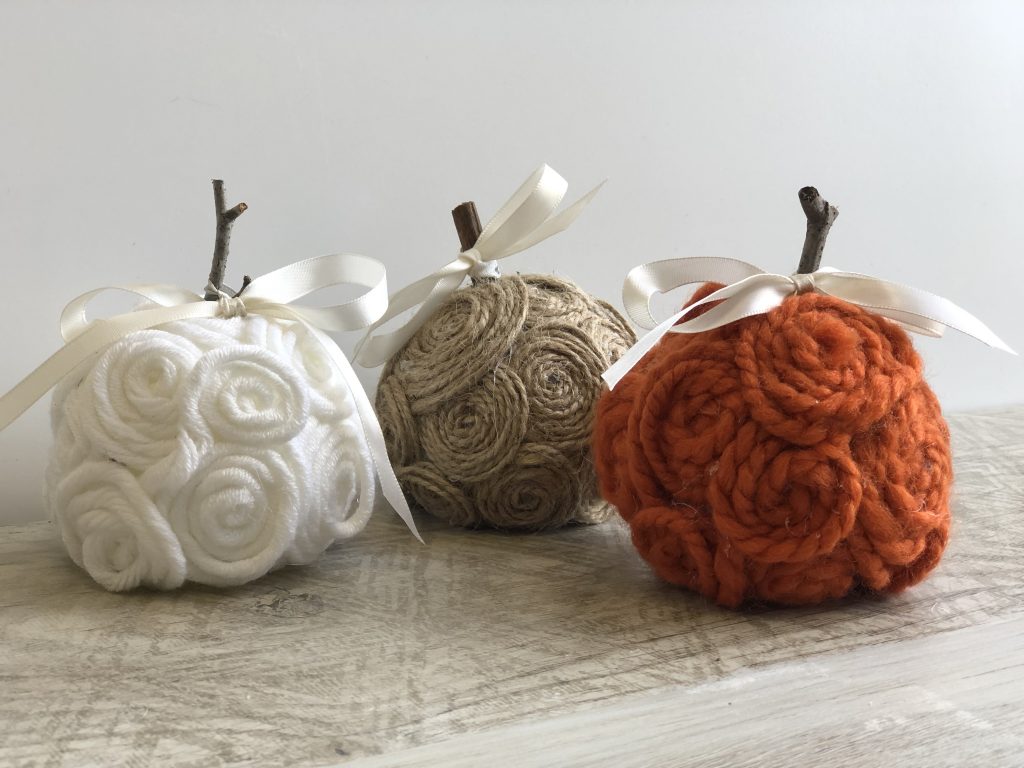 ---
Please Save This To Pinterest or Share on Social Media
Friends, your shares are how this site grows and I am sincerely grateful. A quick share to Facebook or save to Pinterest allows me to bring more home decor projects and crafts to more home decor DIY lovers.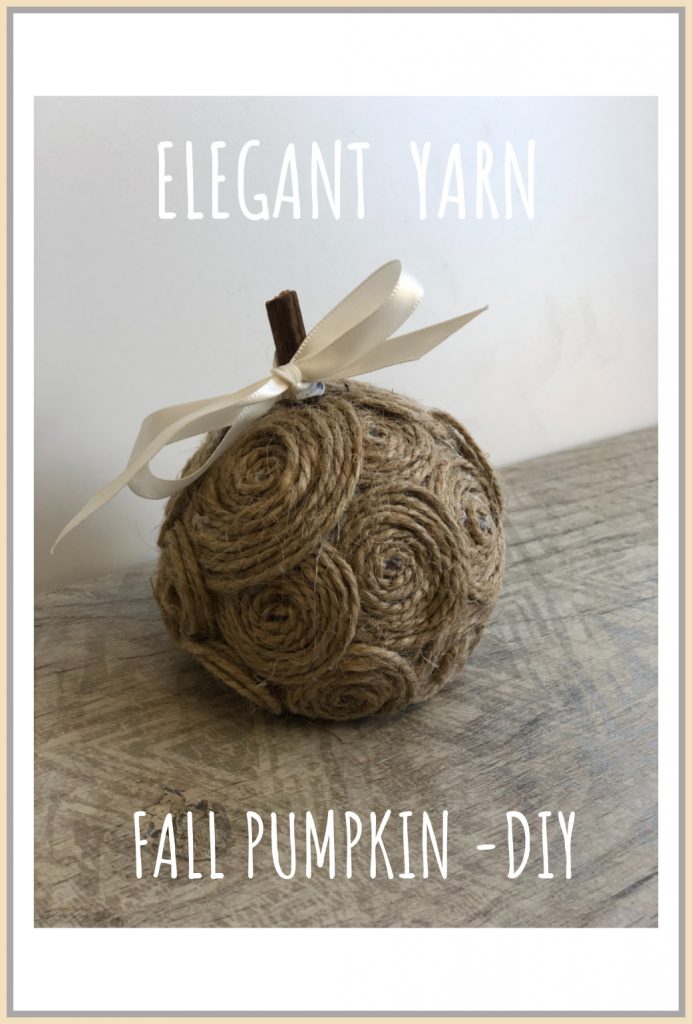 ---
Make sure to SUBSCRIBE to stay in the loop! We are only starting!
---
---
---