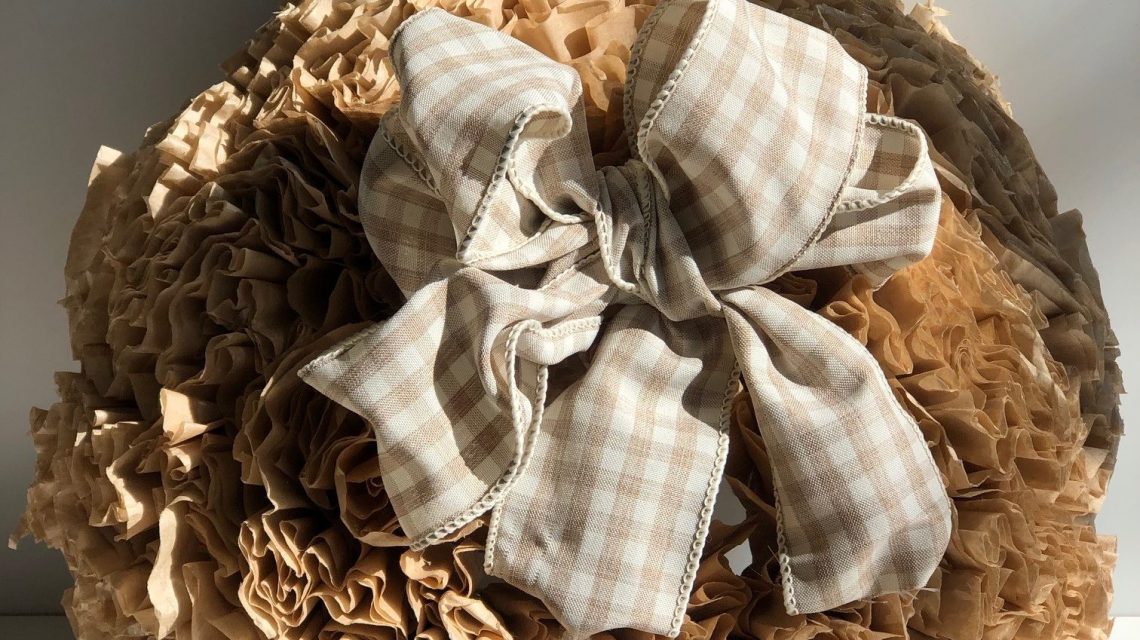 Elegant Fall Wreath on the Budget!-DIY
Who doesn't like Ruffles and texture? I know I love it! Project that I like to share with you today, again wasn't planned . As I was going through my pantry yesterday I found unused coffee filters. Since I am not going to use them anymore, now they are perfect material for craft!Don't you love budget friendly, elegant and easy to make DIY home decor project? Let's make a fall wreath!
---
Supplies needed to make a Wreath:
---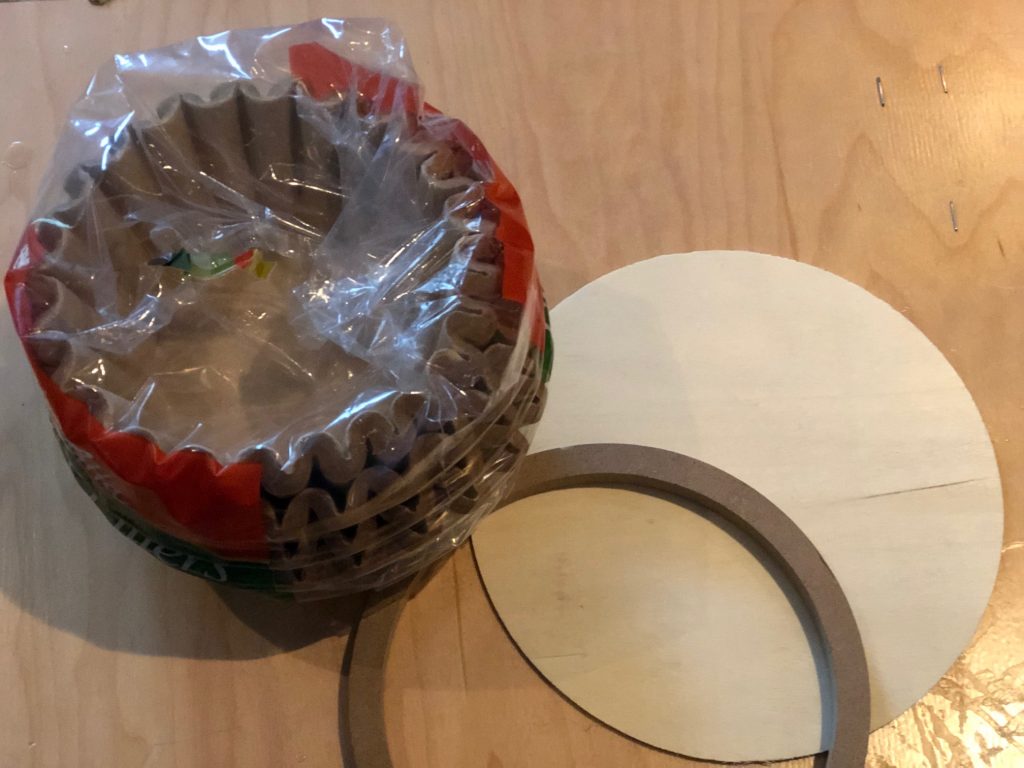 ---
So this is probably the simplest thing I've made so far, which is probably why I love it so much! Even my daughter likes to make one for herself!
---
Directions are easy …all you need to do is Pinch a middle of the coffee filter and glue them to your circle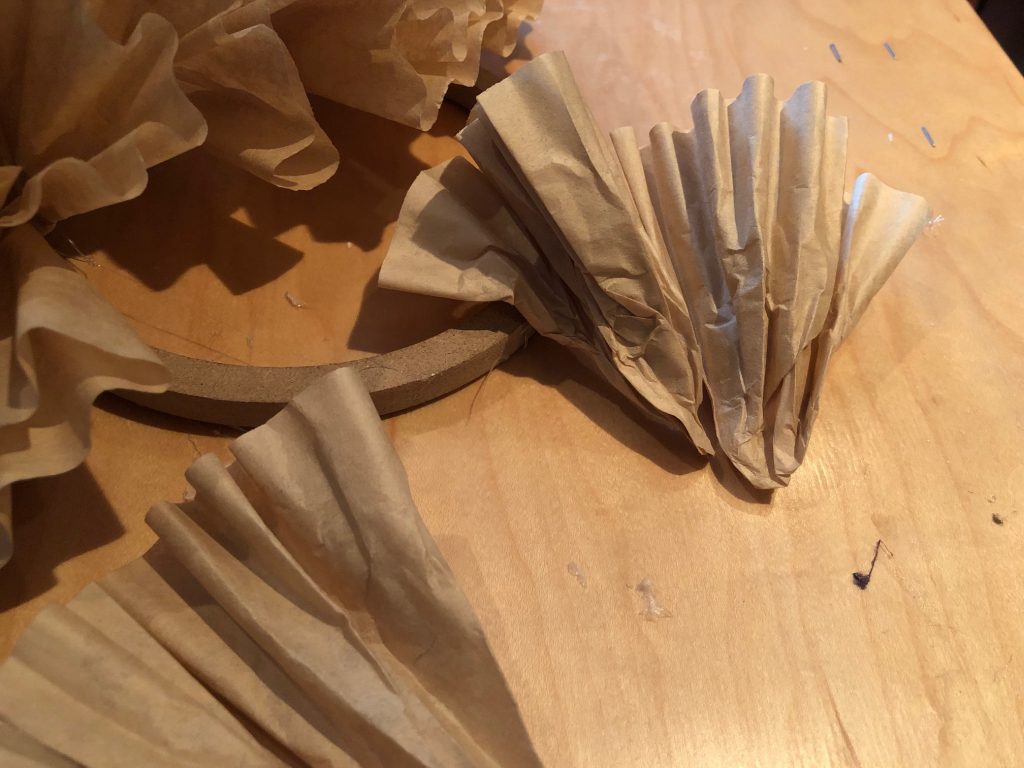 ---
As I was working on my fall wreath I figured a little short cut to make things easier and not burn my fingers with hot glue that much. Create clusters and glue them together before attaching them to the circle.
---
---
LOVE WHAT I AM SEEING !!
---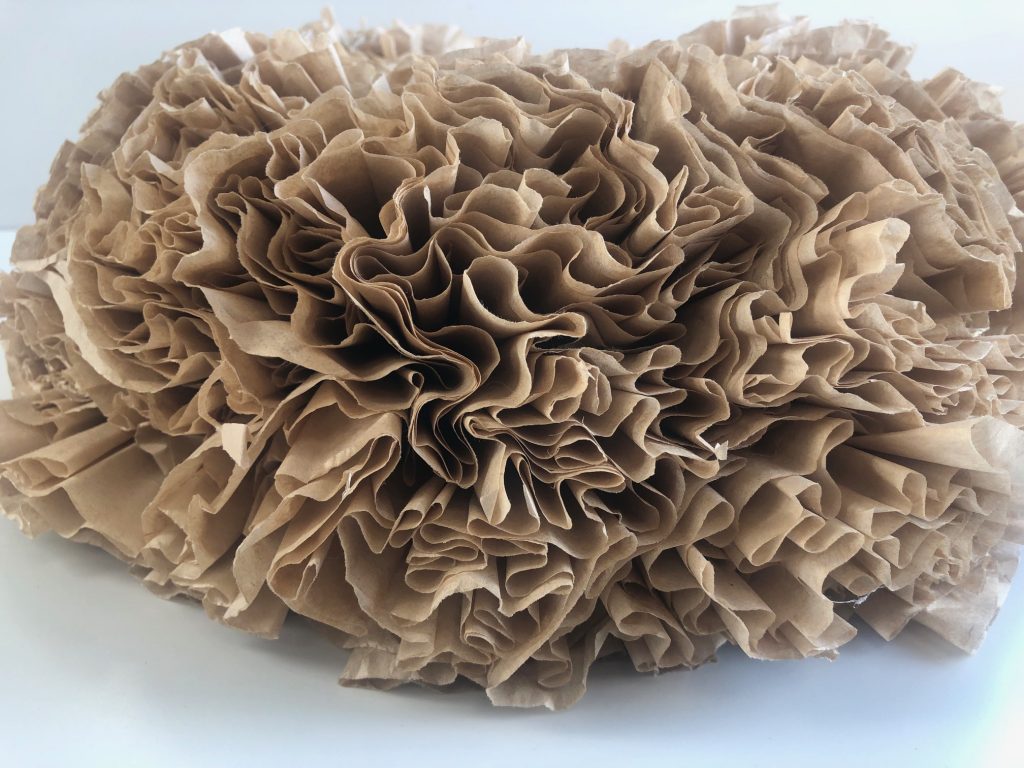 ---
It doesn't take long to complete this project . My circle was only 6″ and look at that wreath now !! It is almost 14″ LOVE IT!! That texture!!! Wow!
---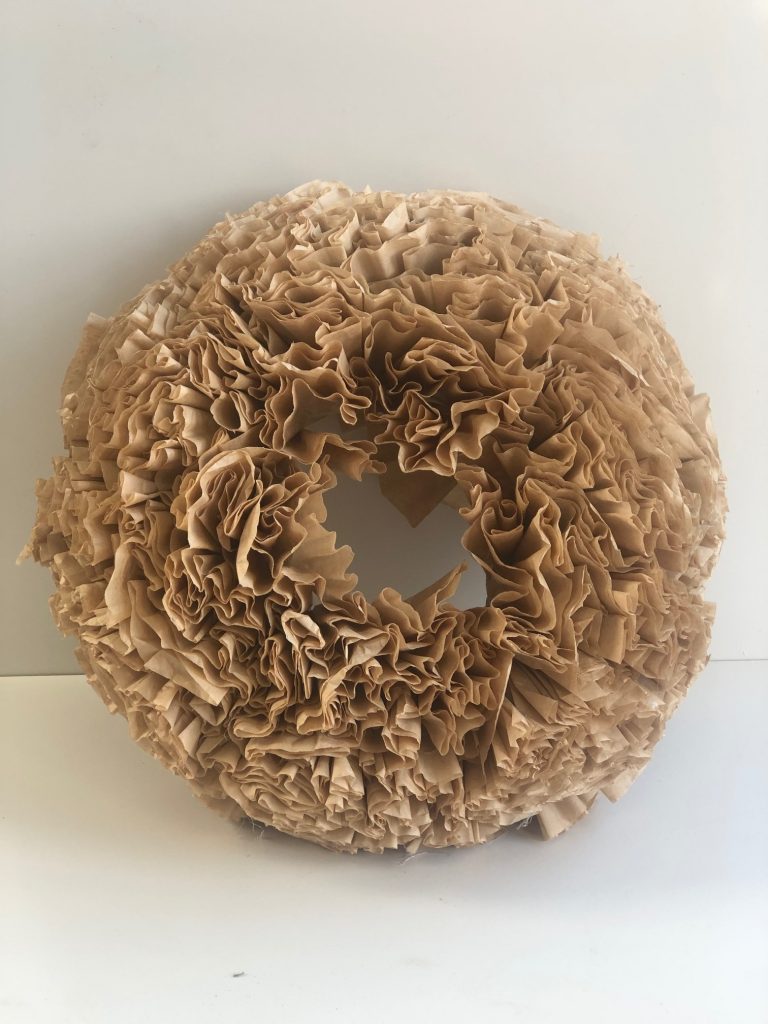 ---
The texture and softness of this wreath will add for sure some much character to your space! It looks already incredible. You can leave it the way it is or you can add a bow or even some fall fruits like pine cones, mini pumpkins or flowers.
---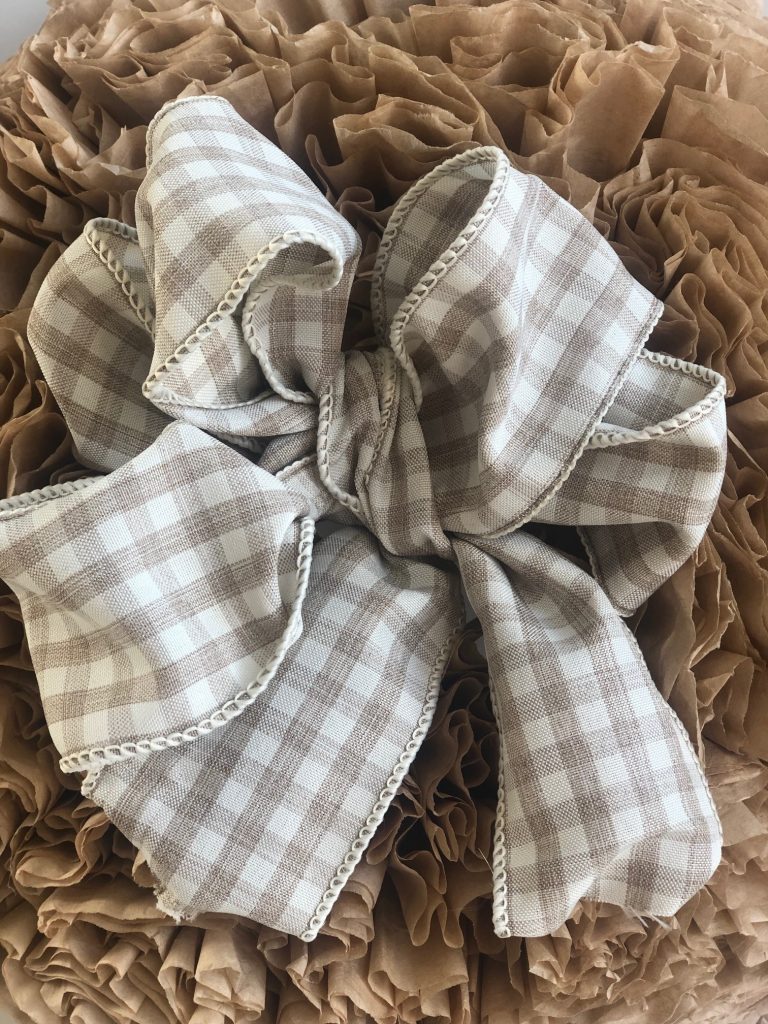 ---
I decided to dress it up quickly with my Simple Folded Bow that you can find easy instructions HERE or simply watch our video on YouTube
---
---
Placement of a BOW is up to you. Both ways are good!
---
---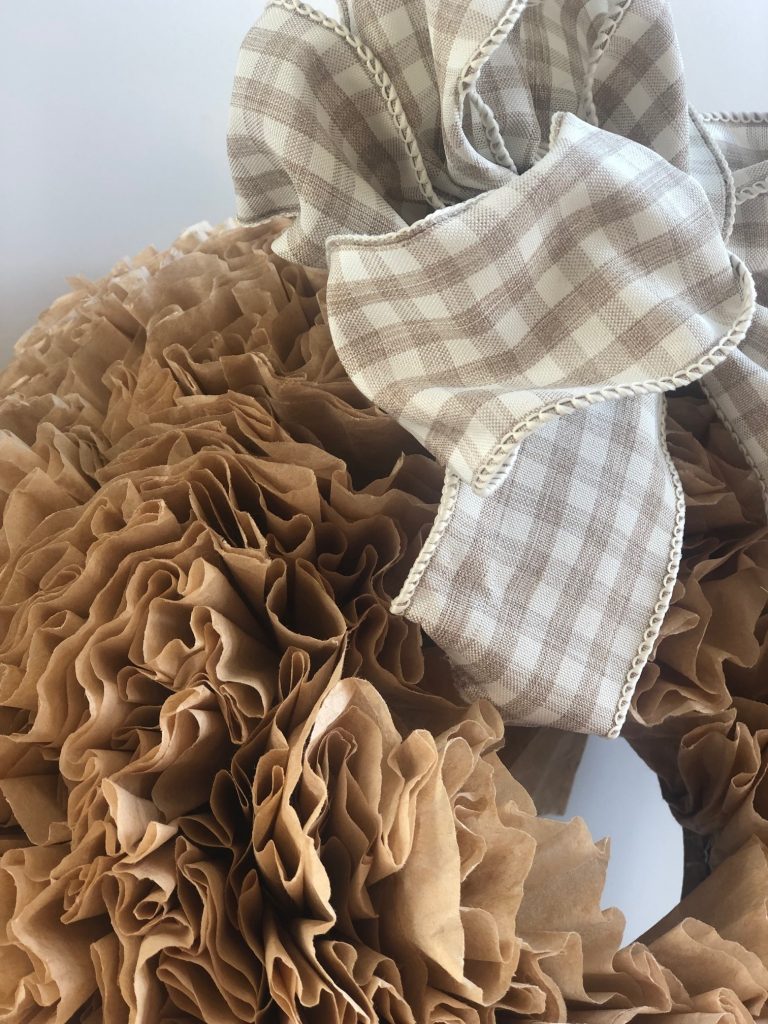 ---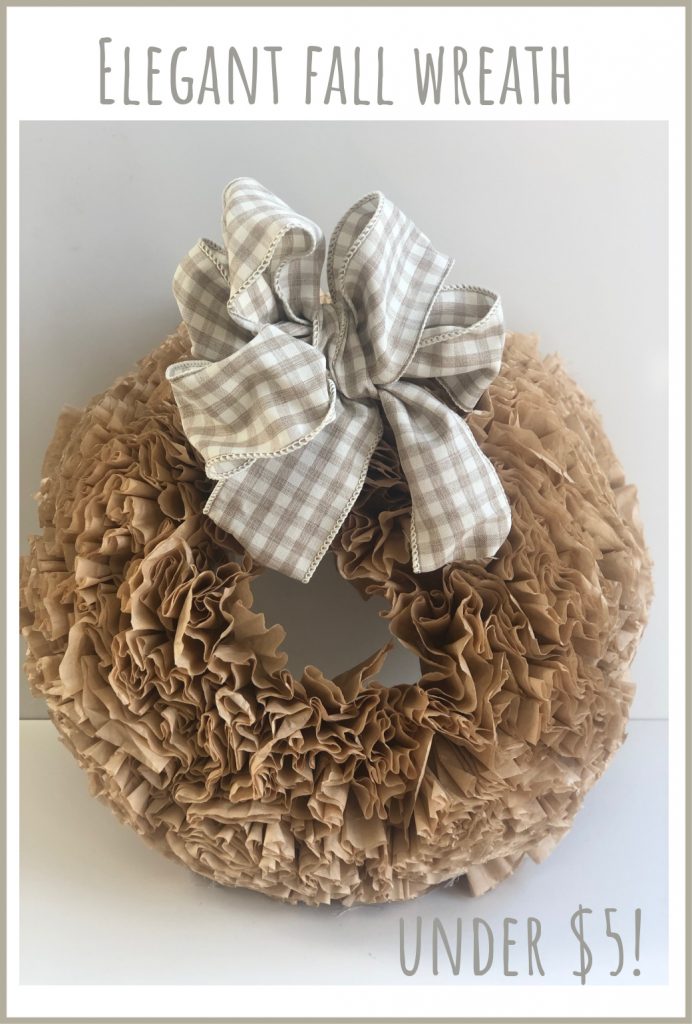 ---
So gather all your supplies, and make your wreath during the next football game or movie you want to watch. Have fun with it!
---
You may like to check our other fall wreath ideas and there are plenty!
---
Make sure to SUBSCRIBE and FOLLOW US on all SOCIAL MEDIA to STAY IN THE LOOP!
*post may contain affiliated links