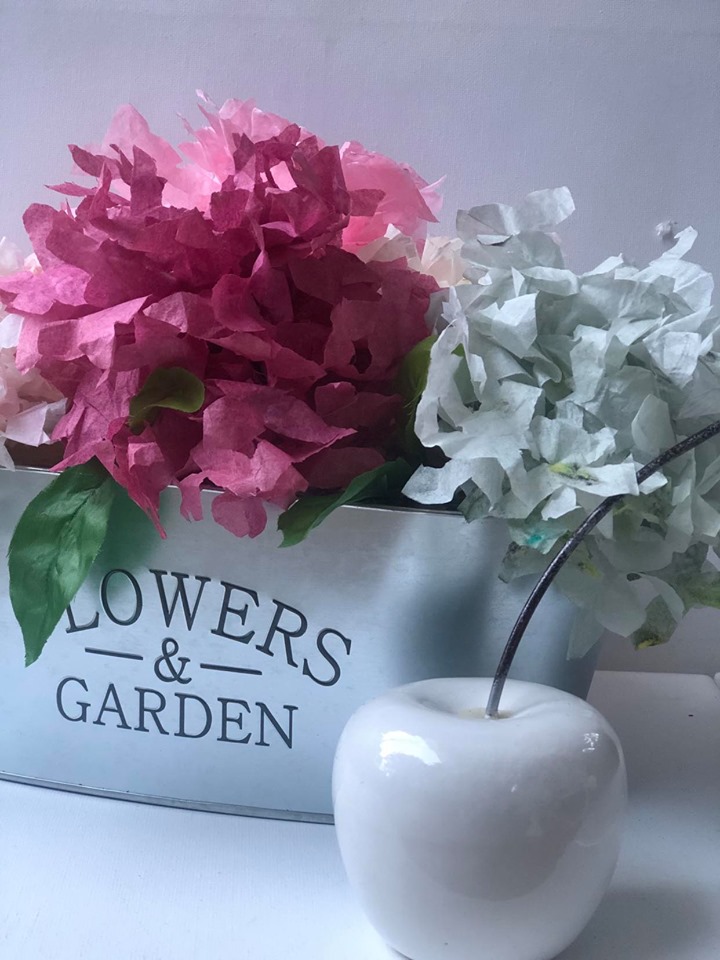 Coffee Filter Hydrangea Flowers DIY
As you may know I am on the mission with my coffee filters flowers. I have created so many of them and will one by one share with you so stay tuned. Today I would like to show you how I make my favorite of all right after peonies Hydrangea Flower Clusters. They are simply perfect home decor piece that I like to have all year round in my house. As you know they come in soooo many colors. Directions to make those beautiful Hydrangea flowers are so easy … you are not going to believe it.
but before we go there …Do you know how to dye your coffee filters? There are so many ways to do so .. you can use food dye or simply acrylic paint. More details about coffee filter dying methods you can read in my blog post How to Color Dye Coffee Filters?
---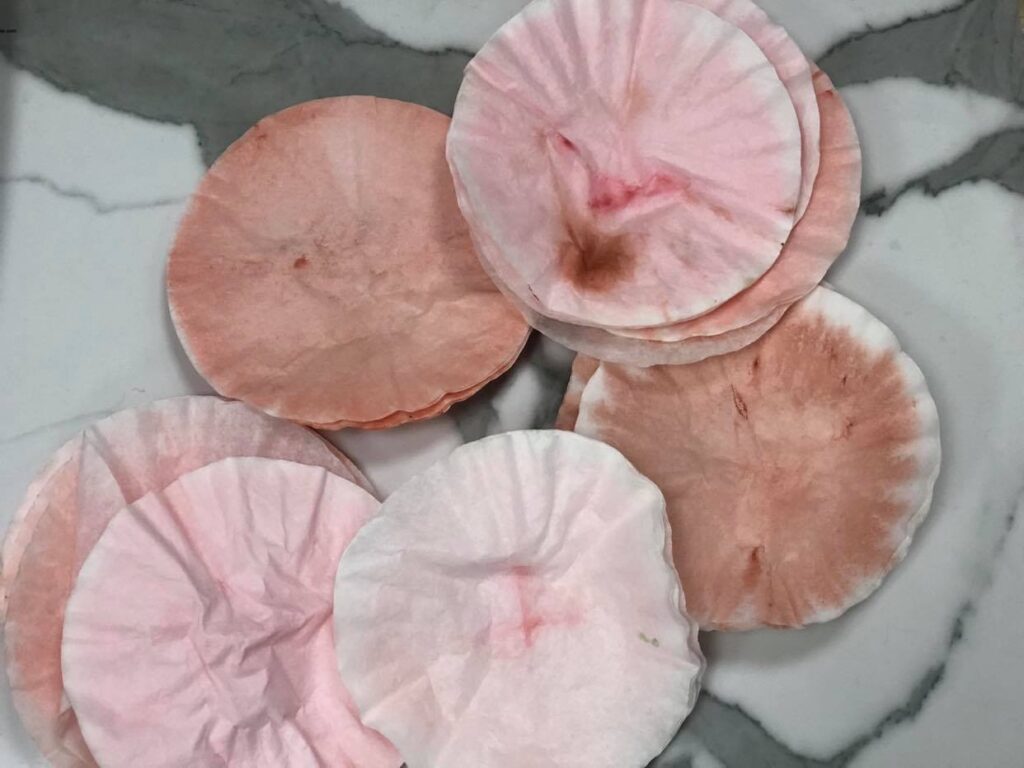 ---
Items needed to make Hydrengea clusters
coffee filters -I like to use 8 pieces
hot glue gun and glue sticks
---
Directions are super easy. I like to work in the groups of 4 filters at the time
fold your 4 coffee filters in half
---
---
fold them again in half twice until you have "skinny" triangle
---
with the help of pen sketch 4 petals on the top of your last triangle
---
when you complete both groups of 4 filters you can open them up and randomly place them on top of each other
secure every second flower template with small dab of a hot glue right in the middle
squeeze and secure all the the bottom and fluff and squeeze gently our creation
and we are done!
---
---
if you prefer I have also recap of those steps in my video below.
---
---
I absolutely love to make them ! I can see them in almost any container in my house starting from tubs or even wine glass
---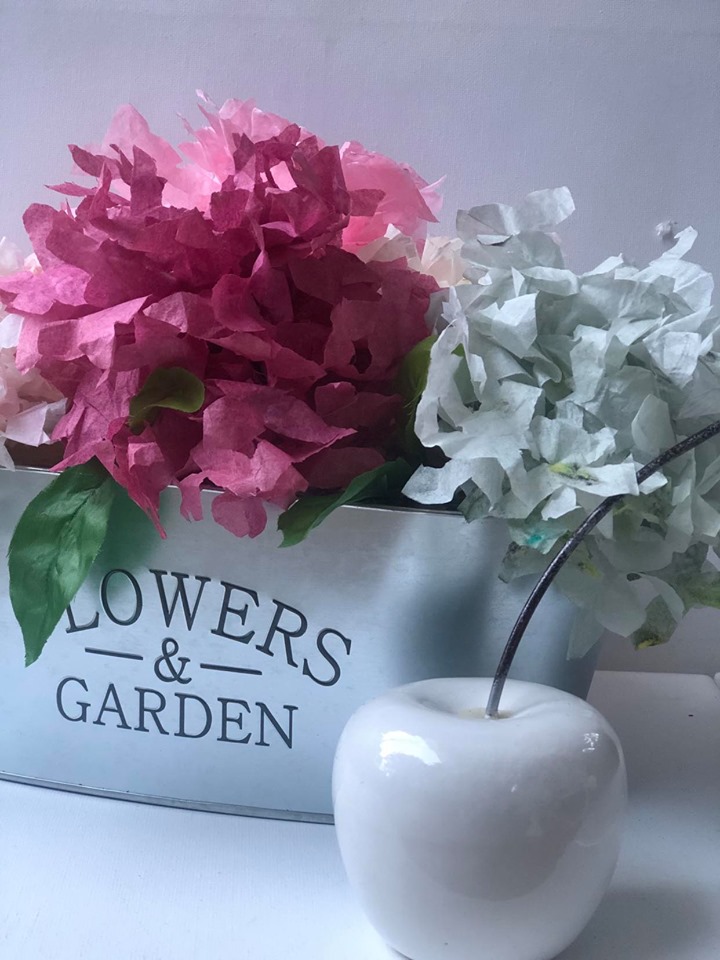 ---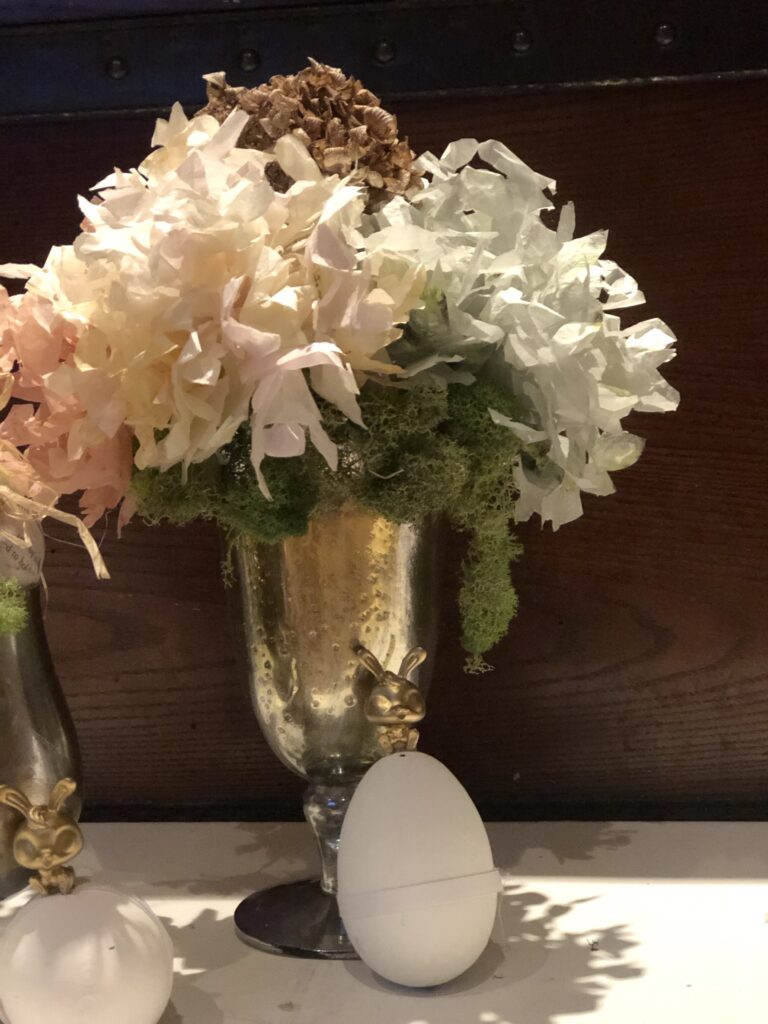 ---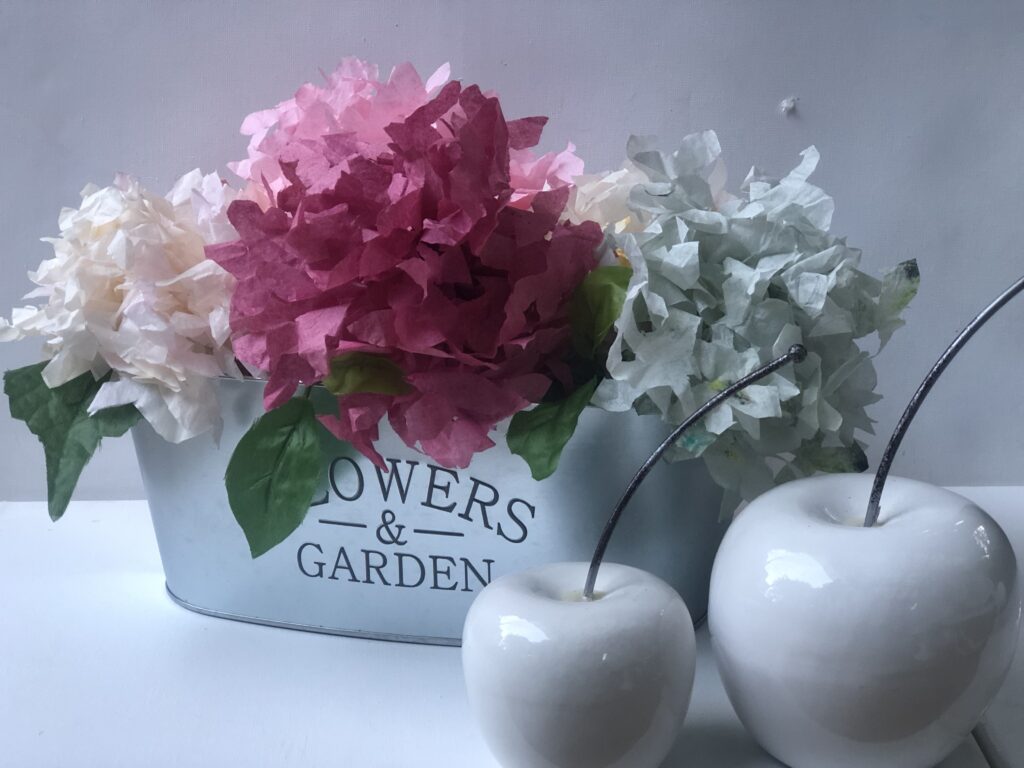 ---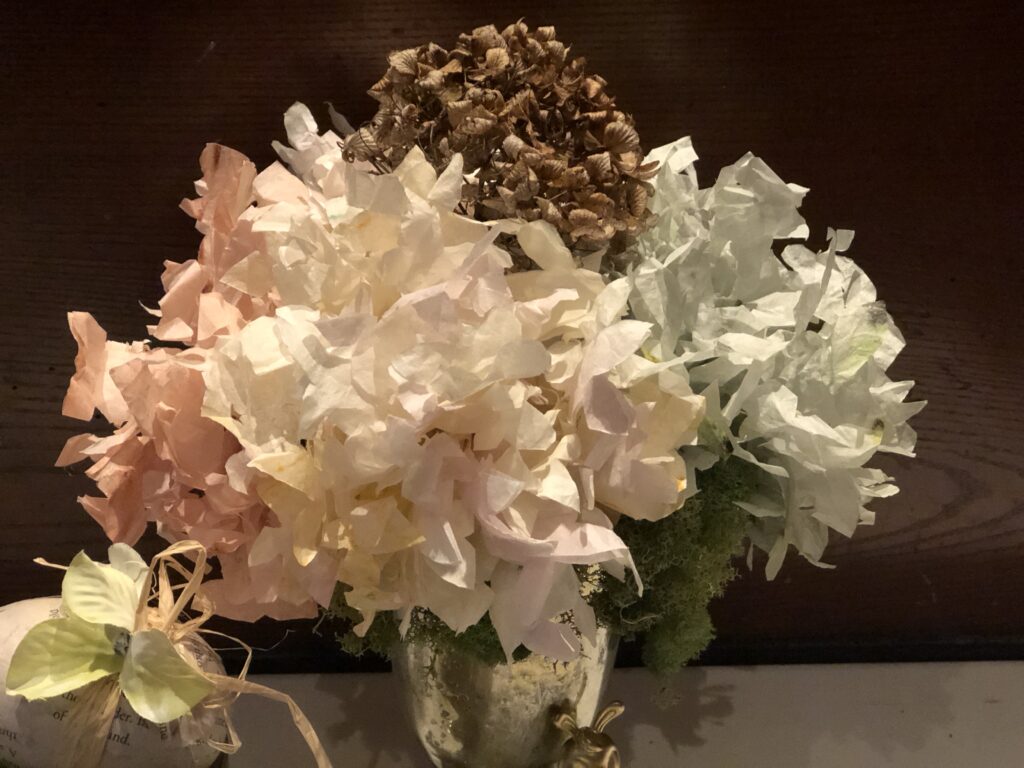 ---
Look at all those arrangements you can incorporate your Hydrangea flowers
---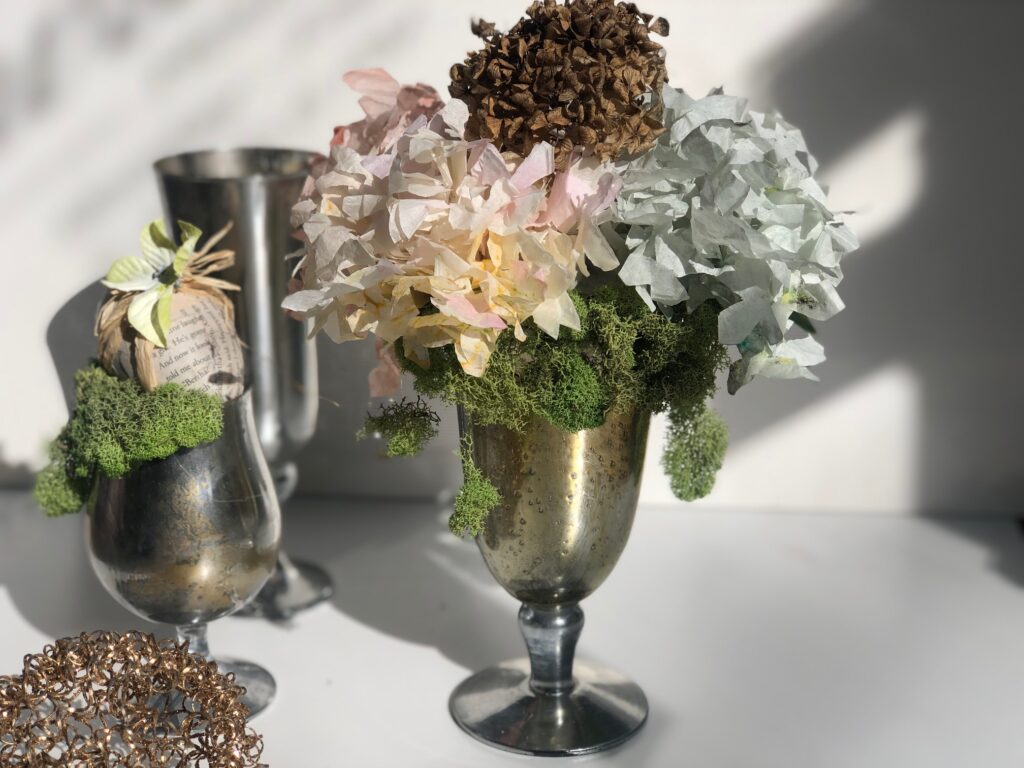 ---
Please Save This To Pinterest or Share on Social Media
Friends, your shares are how this site grows and I am sincerely grateful. A quick share to Facebook or save to Pinterest allows me to bring more home decor projects and crafts to more home decor DIY lovers
---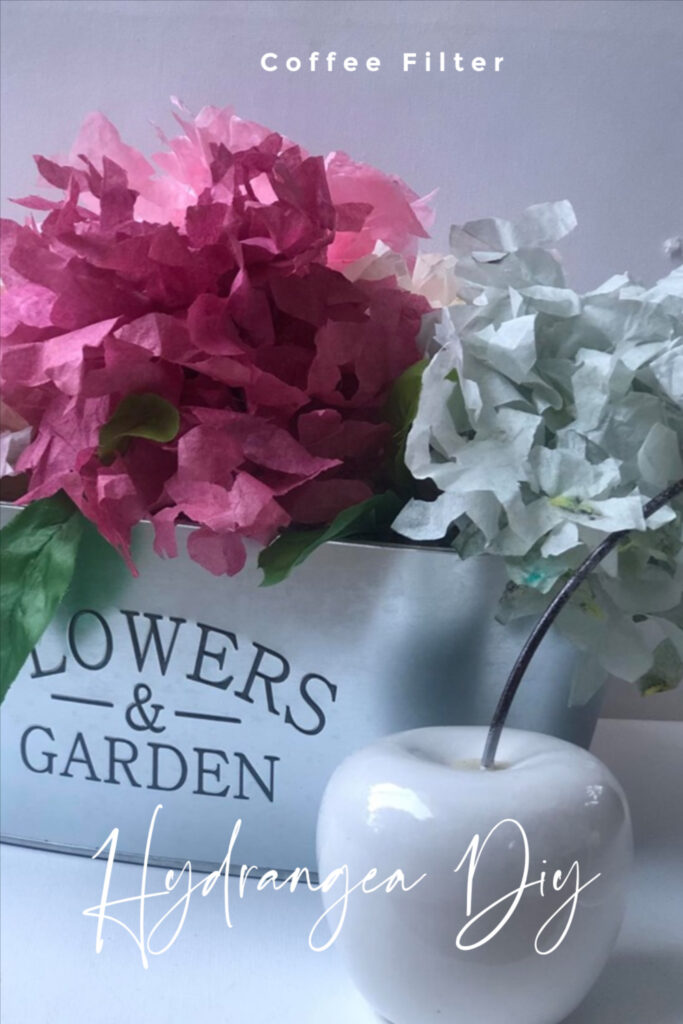 ---
if you like to craft on the budget like me check out other coffee filters project I completed recently
---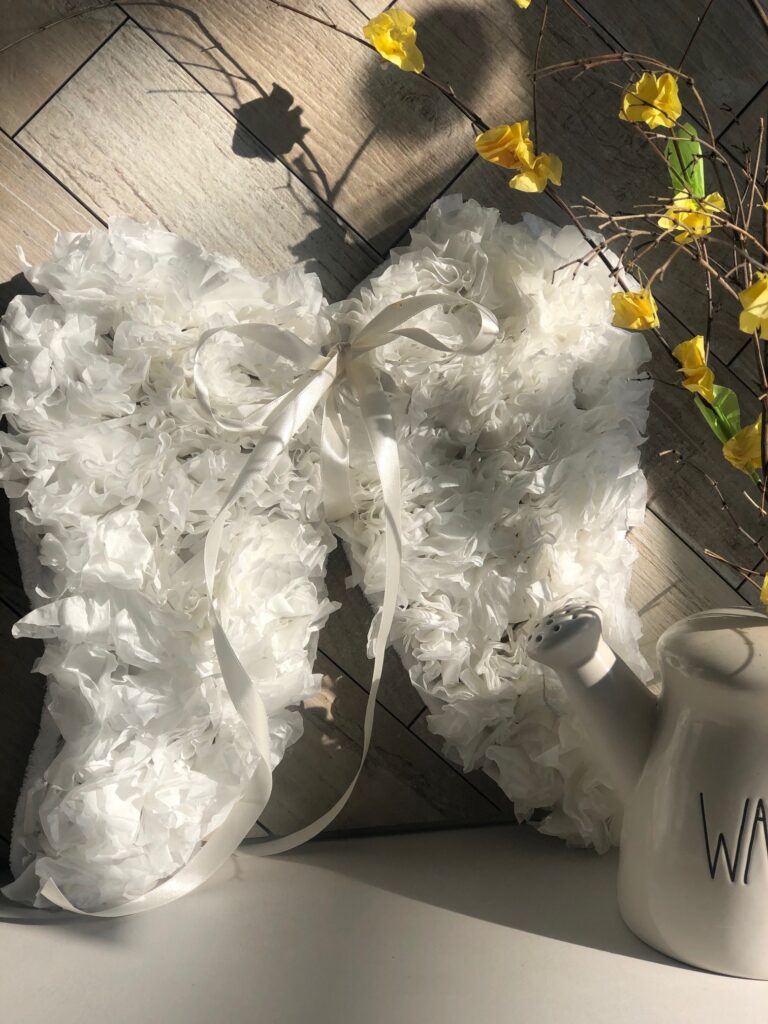 ---