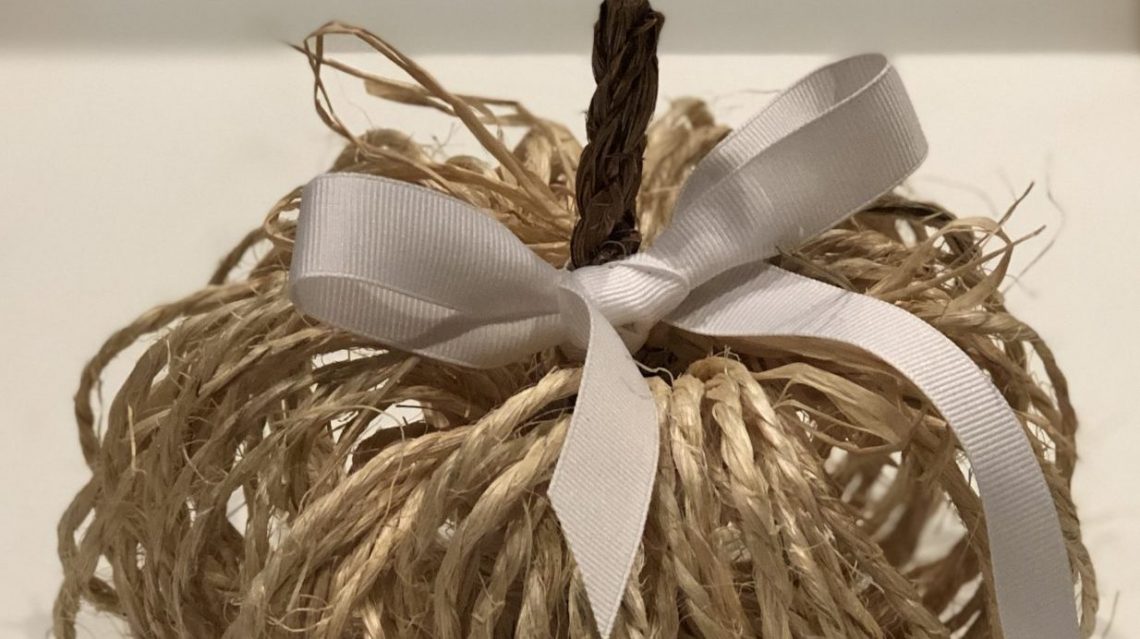 Rustic Twine Pumpkin- DIY
Are your ready for another pumpkin? This one wasn't planned but that nice piece of Jute rope that was in my craft box was looking at me for few weeks… and today is a day!
Today I know what am I going to do with it! I am going to use that last piece!
---
---
I have made so many things with this jute rope… Cute Beehive DIY and even upgraded a $3 dollar mirror from Target to nautical stunner! How to Make a Jute Rope Mirror-DIY
---
It is time to make a pumpkin this time! All you need is simple inexpensive rope, some wire and of course hot glue gun with glue sticks
---
---
Wrap your rope around 3 fingers about 6 times and secure your loop with wire leaving one side longer as shown below
---
Make 6 loops for fuller pumpkin.
---
Attach each loop to a Jute twine or anything you like to use as a stem of your pumpkin by tightening wire and a bit of hot glue
---
---
Secure middle of all loops with additional rope. Make sure to hide a wire!
---
---
and you are done !
---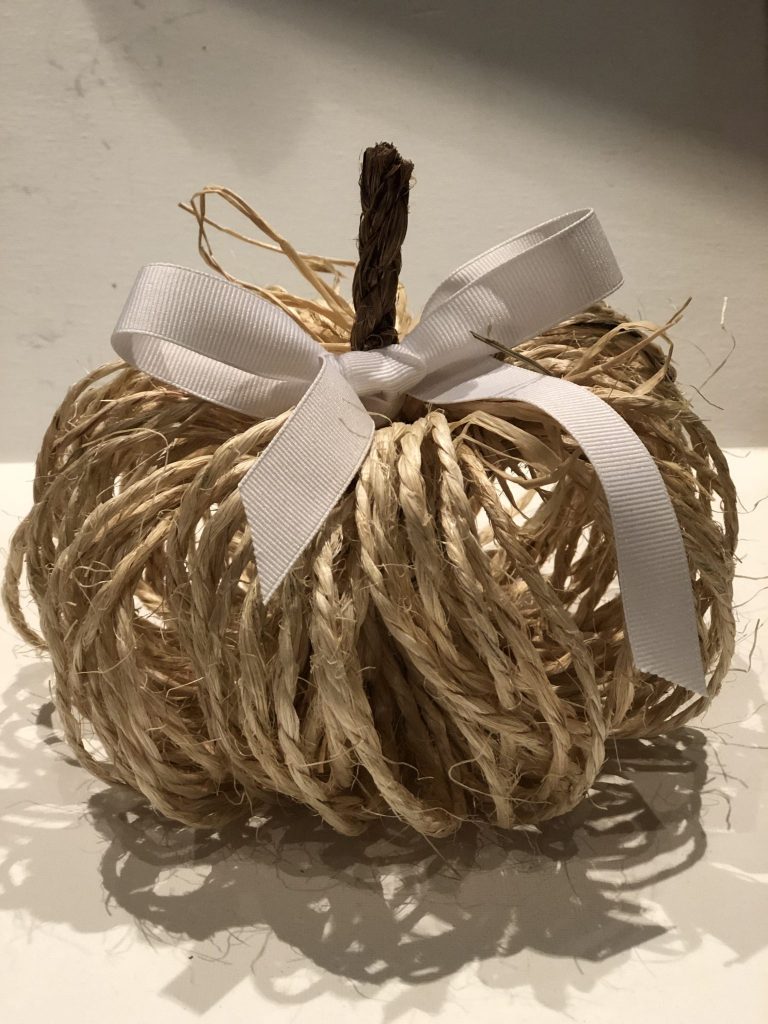 ---
Unfortunately or maybe fortunately my jute rope made me family of 3 pumpkins and I LOVE IT !!!
---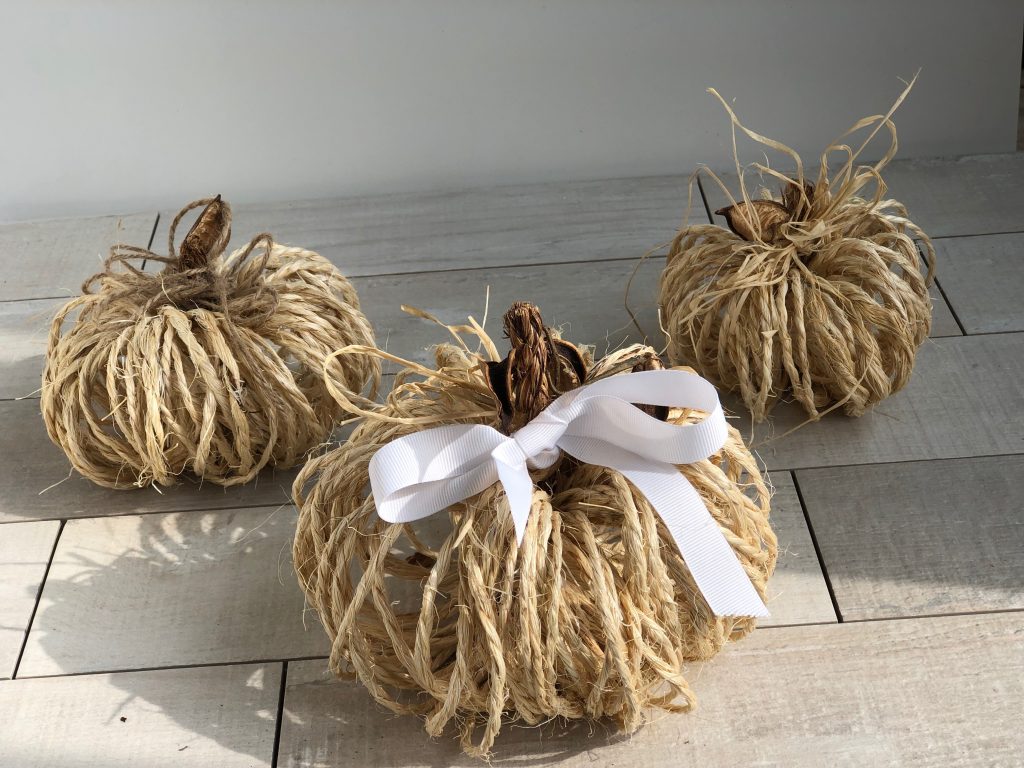 ---
My daughter made a quick recap video for me. How to make a Cutest Twine Pumpkin! It is not professional but it is ours and we are proud of it! We are learning so excuse us.
Hope that you enjoyed our little project!
We are adding almost daily new fall decor ideas to our site so pleas make sure to SUBSCRIBE to stay in the loop!
---
Please Save This To Pinterest or Share on Social Media
Friends, your shares are how this site grows and I am sincerely grateful. A quick share to Facebook or save to Pinterest allows me to bring more home decor projects and crafts to more home decor DIY lovers.
---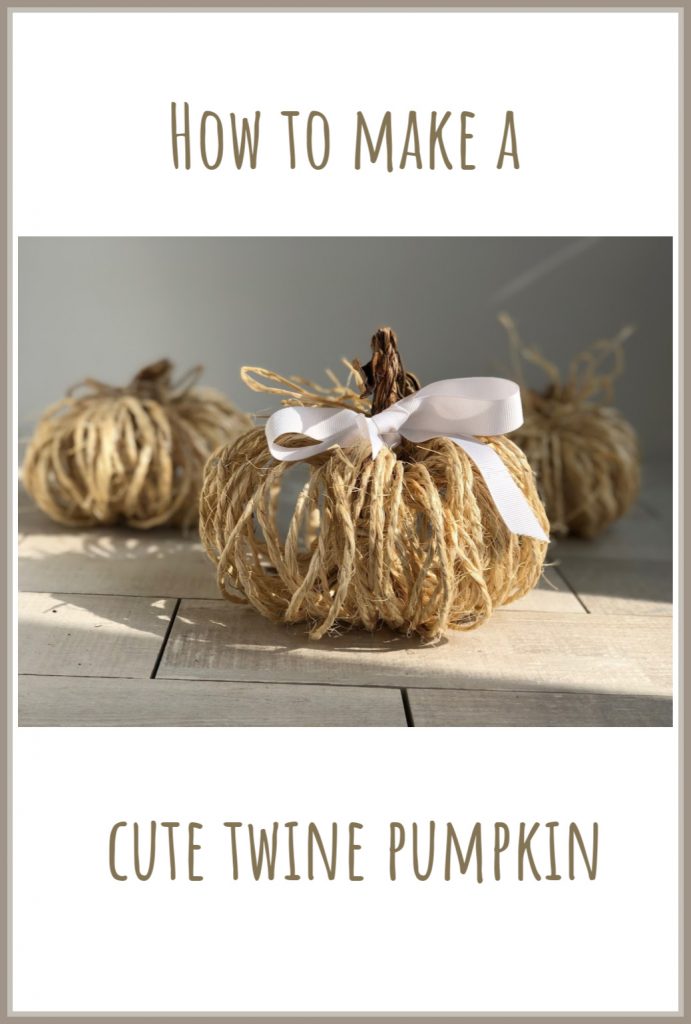 ---
I need to admit I am addicted to pumpkin crafts. Find them all by simply typing PUMPKIN in a search bar on my blog
---
Stunning Recycled Paper Pumpkin- DIY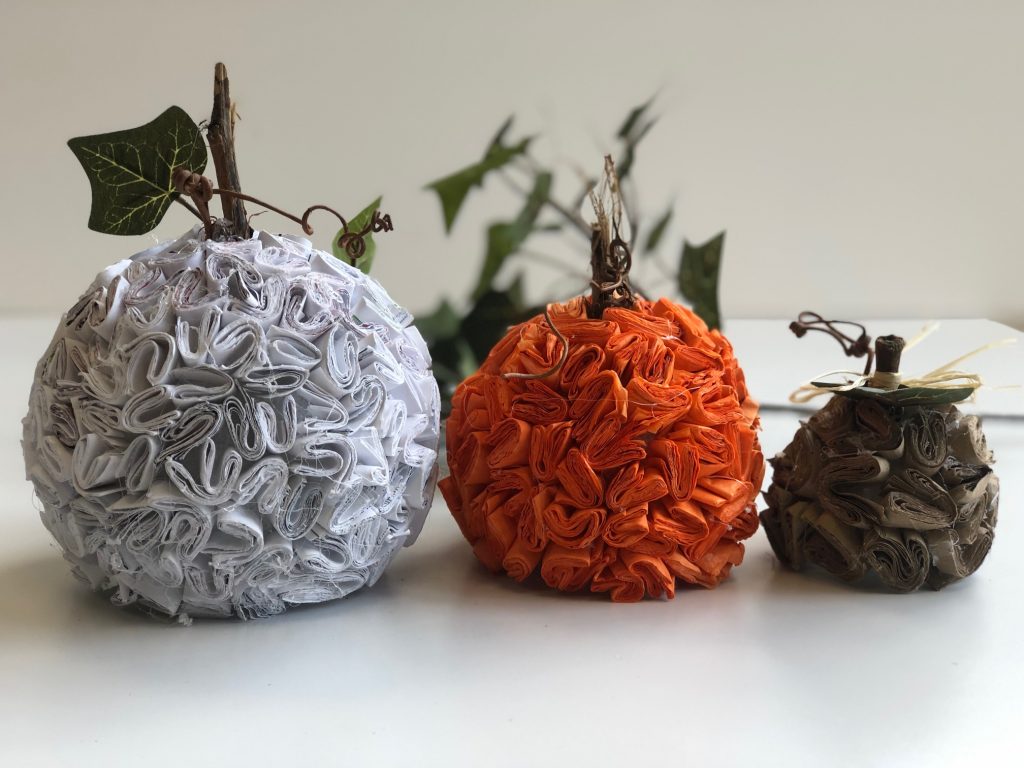 ---