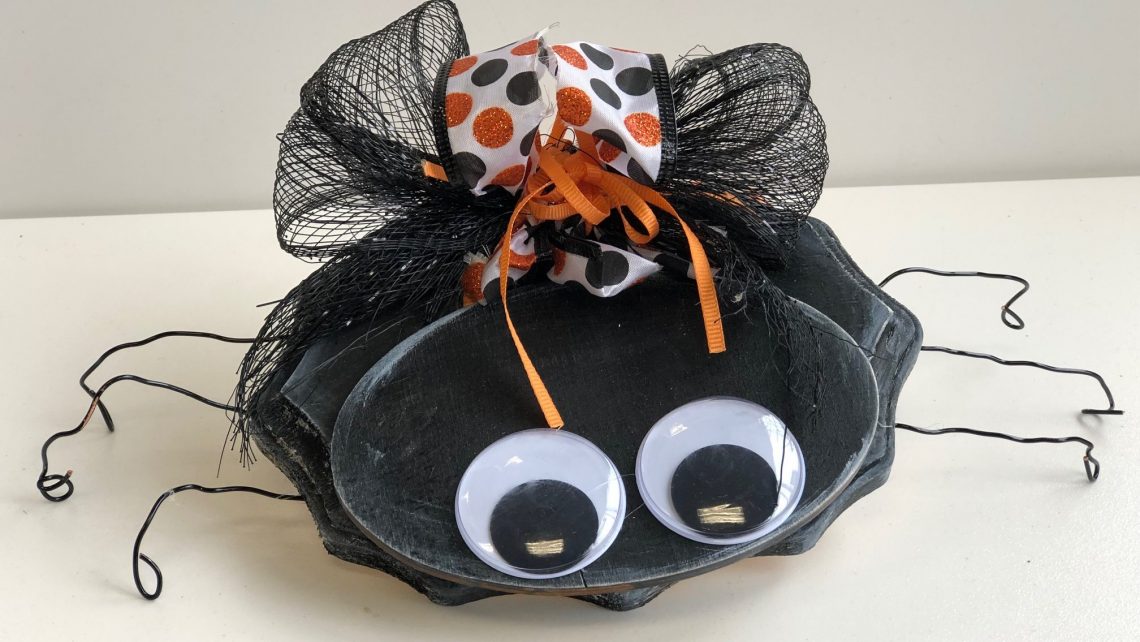 Cutest Wooden Halloween Spider – DIY
There is nothing better then crafting with your child! I was beyond thrilled when my 15 years old daughter decided to make some Halloween decor with me. She wanted to make a SPIDER!!! to my surprise, because she is sooo afraid of them. You can't blame her …She promised that it will be cute!
Things she collected to make a wooden spider
oval pieces of wood ( bought at Michaels .. both for $1)
googly eyes
acrylic paint
wire
ribbon
Majority of those items we had at the house .. Our investment was less then a dollar. There are different ways to make a spider. You can use cardboard to replace her choice of wood. We all have boxes around. Perfect material for crafts!
---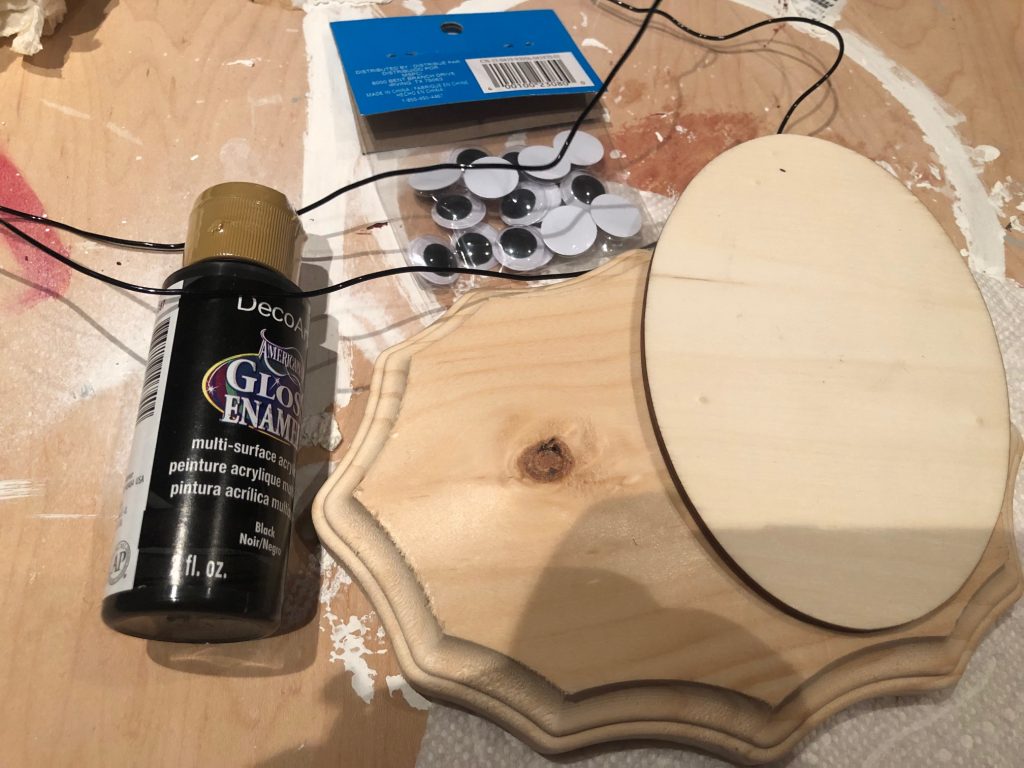 ---
First what she did was to paint black her wooden cut-outs .
---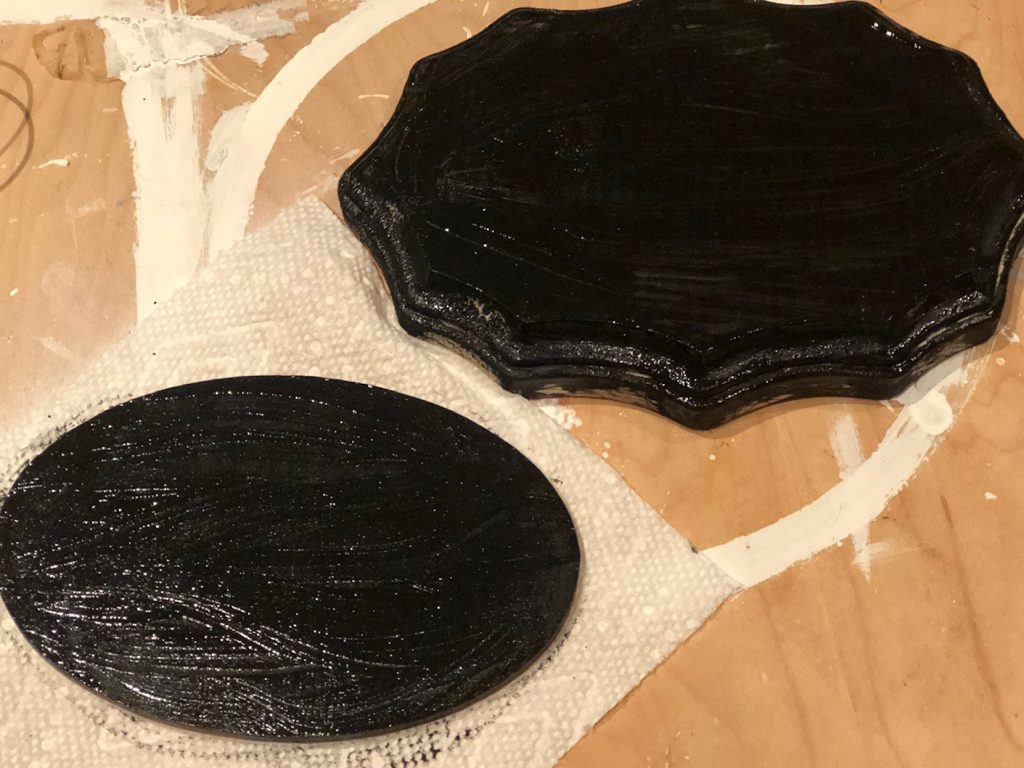 ---
She took a rag and wiped edges of cut out with white/ lighter paint to create a shadow/ dimension and hot glued them slightly overlapping like it is shown below
---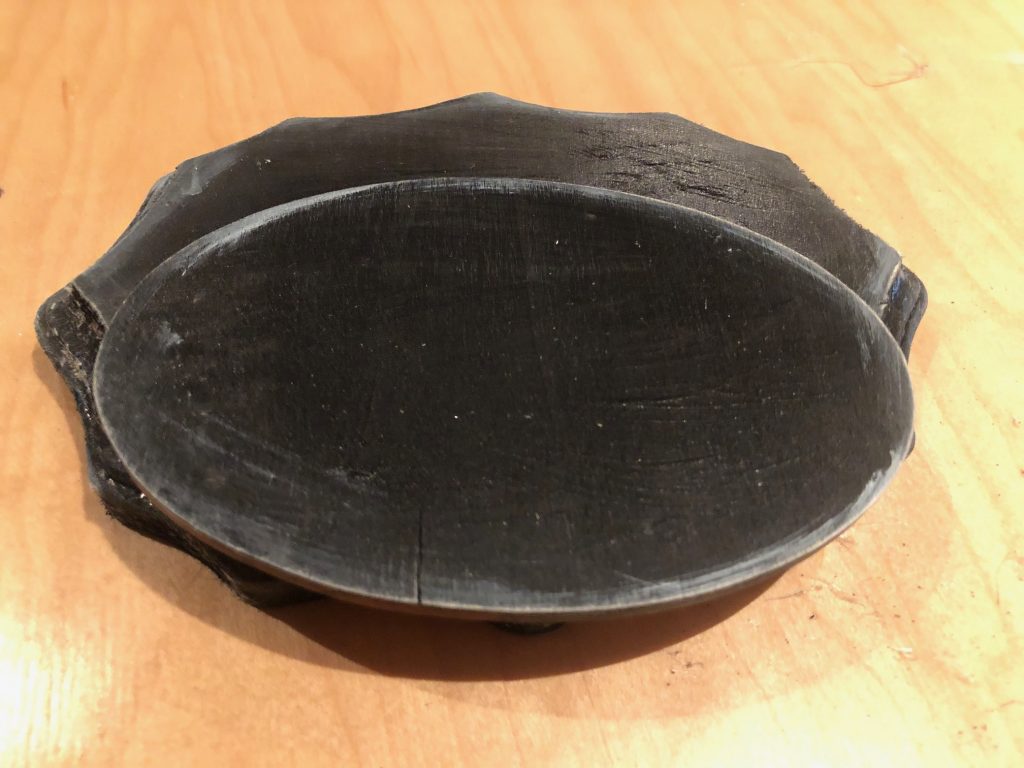 ---
Prepare 6 legs out of wire with a little loop at the end. We actually had a small discussion how many legs spider have … I was positive it was 8, but it is her project and that is a little detail.
---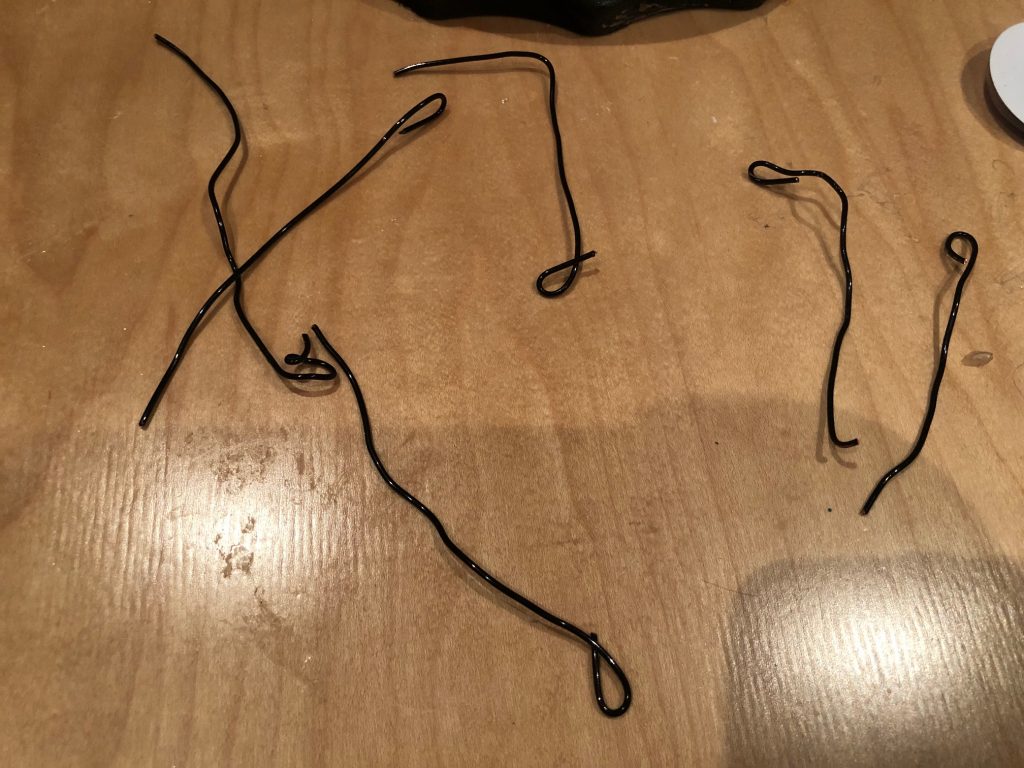 ---
As you can see she really hot glued them to the wooden board on the back
---
---
Install your googly eyes and a bow and you are done! Your wooden spider is ready! How cute is he???
---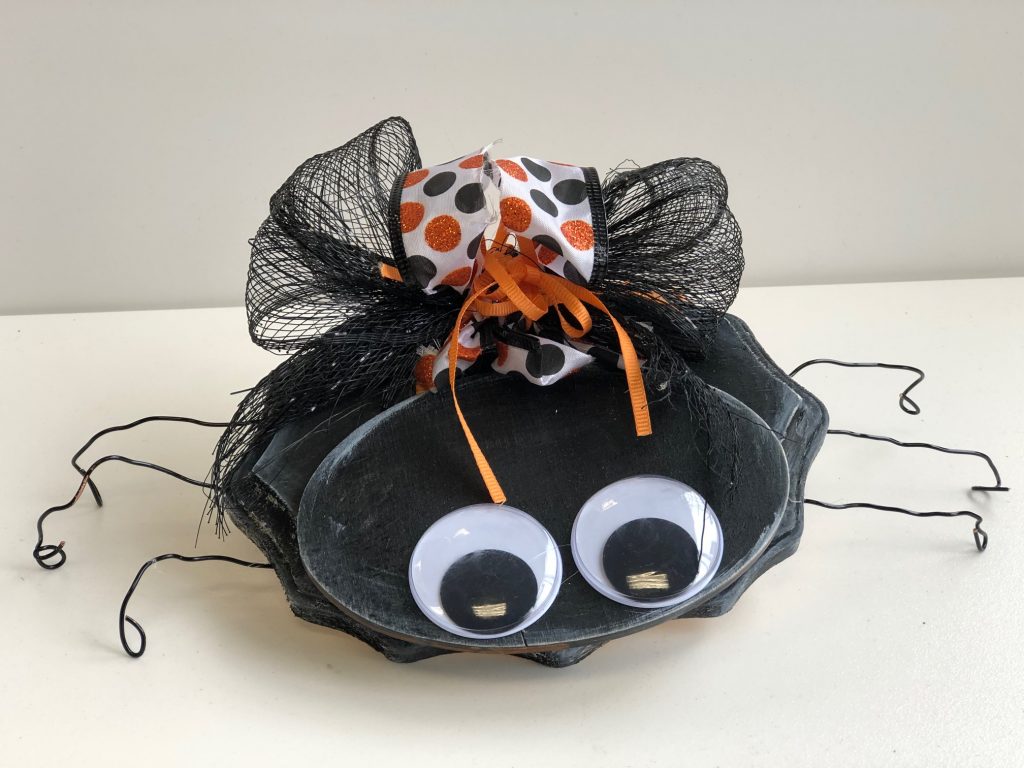 ---
She even added a ribbon to the back so we can hang it on the door!! Wow !! LOOOOOVE IT!!!! Please make sure to show my daughter some love. Our spider even has its name!!! I would like to introduce to you a LUCY our domesticated spider that we love!
---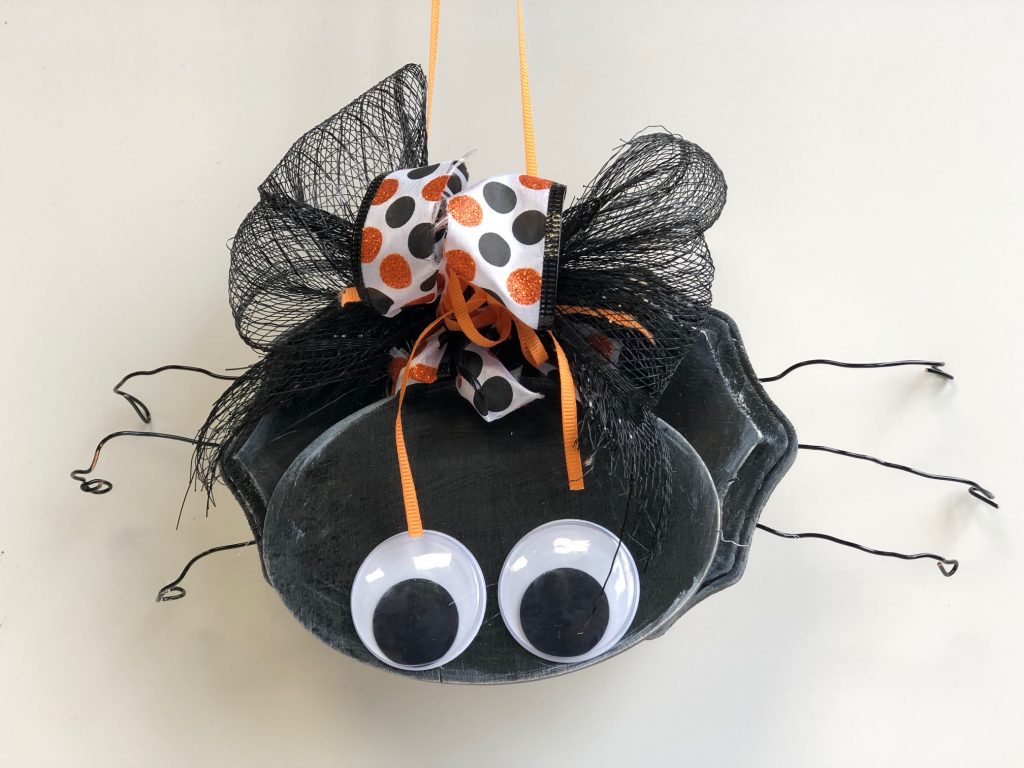 ---
I am not ready with mine for you to see yet, so we are going to share hers today. Hopefully mine will be up on my blog by tomorrow
---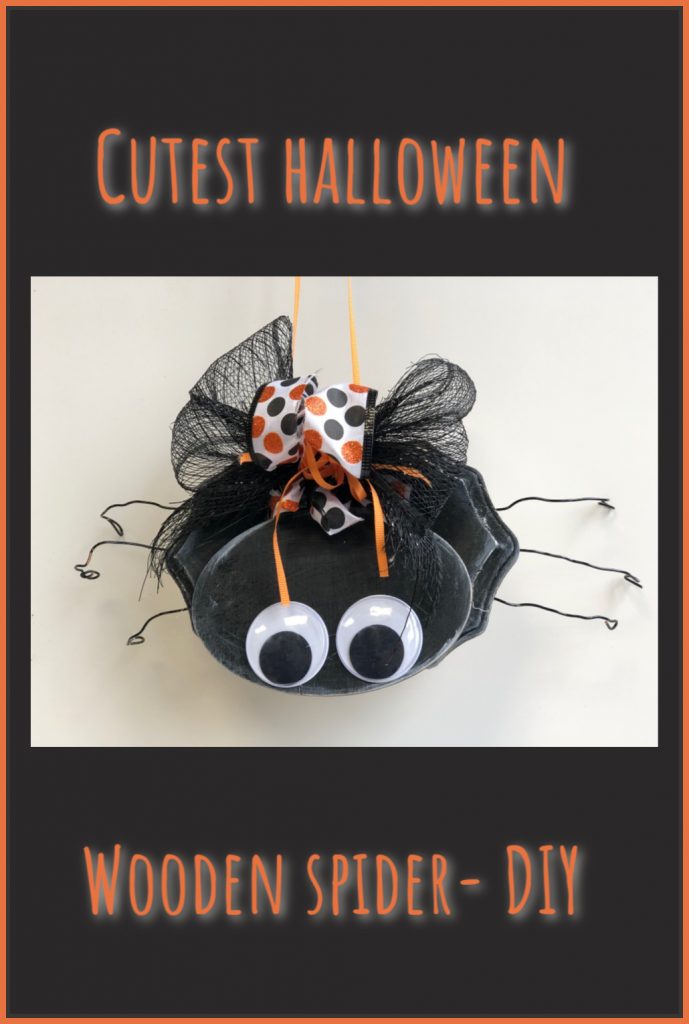 ---
Make sure to SUBSCRIBE and FOLLOW US on Facebook and Instagram to stay in the loop with our home decor and all Diy's
---
We have so many projects ready for you to explore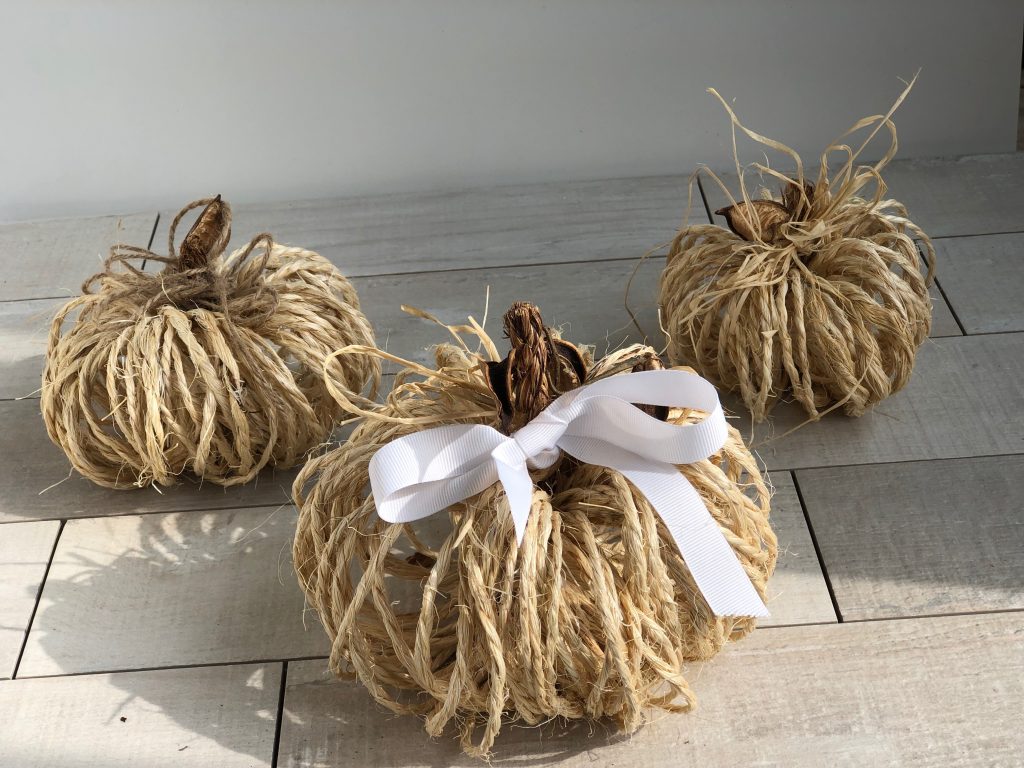 ---