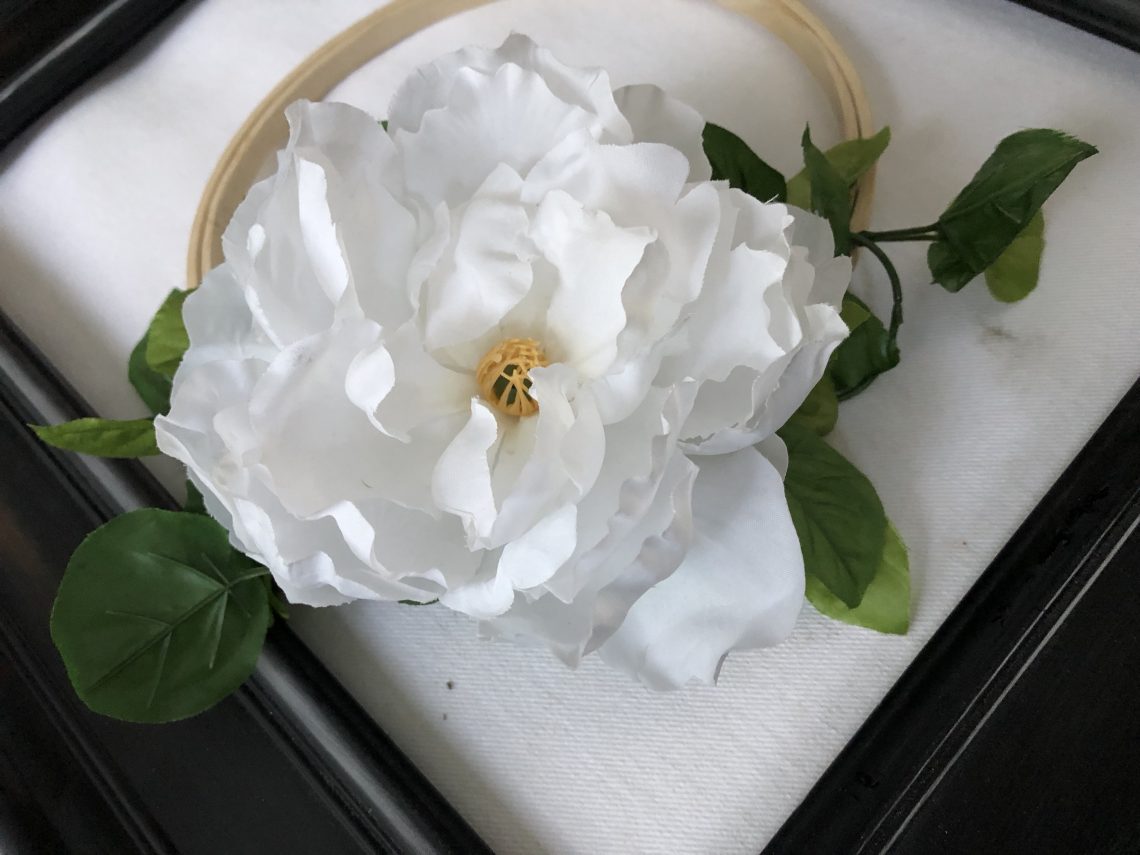 Farmhouse Style Modern Framed Wreath-DIY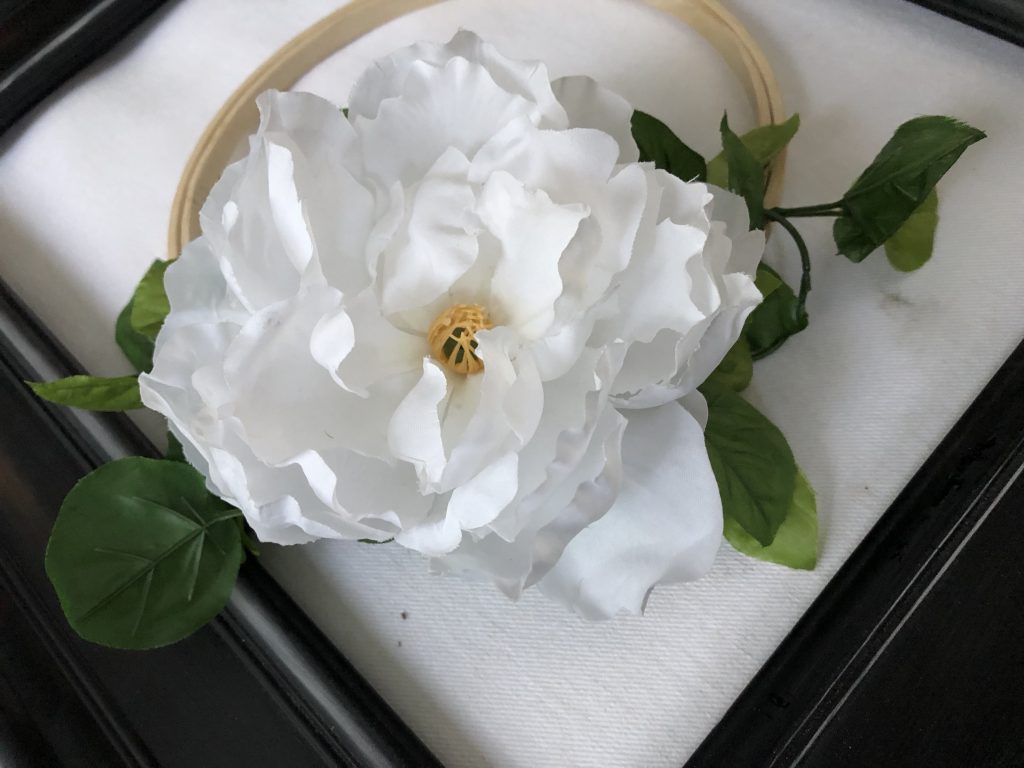 ---
Looking for some modern Farmhouse decorating ideas? I think I may have an answer for you! Farmhouse framed embroidery hoop wreath! Yes… embroidery hoops again! I have made soo many wreaths. They are my favorite! They are always in my house.
---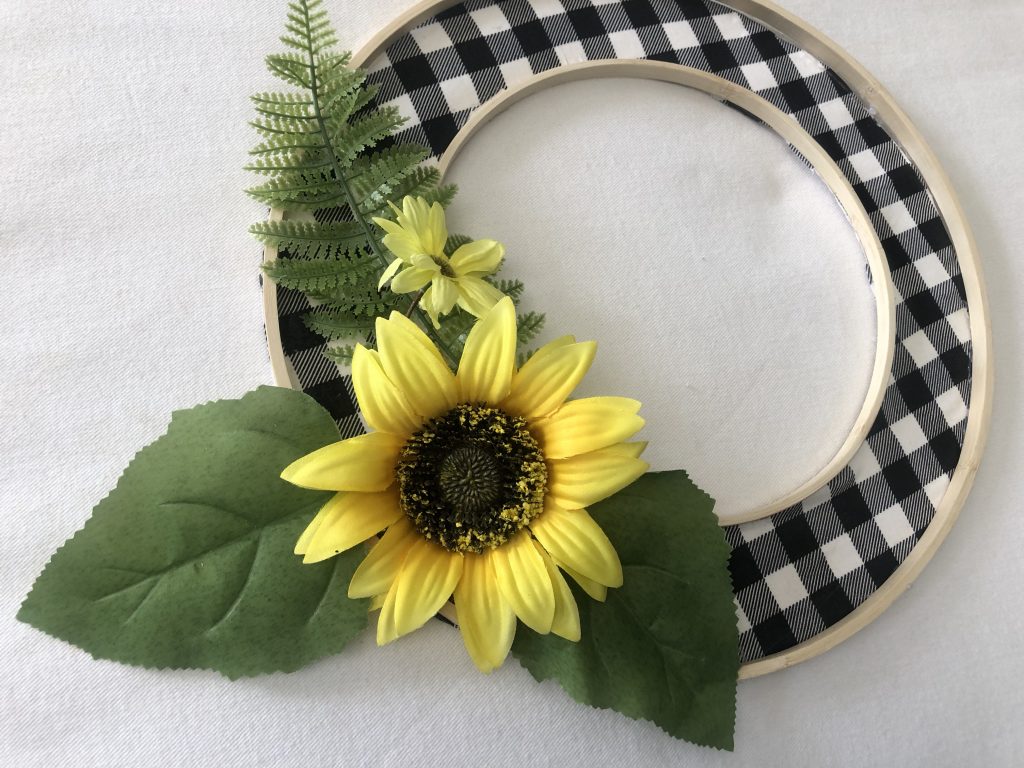 Wreath that I would like to share with you is the fastest DIY project ever!… and most importantly it is on the budget! It also involves a use of embroidery hoop!
---
Farmhouse framed wreath Supplies needed:
Picture frame 11×14 but any size will do (I found mine in the clearance isle at Michales because glass was missing!)
Floral decorations of your choice (had some peonies and ivy leaves in my art box)
---
---
So let's start to create our "masterpiece"- Farmhouse Framed Wreath! Directions are so easy!
---
I was lucky because my picture frame didn't really need much "improvement "for what I had in mind for my area so little sanding with sanding block to achieve that distressed look was all what I did.
---
Decoration of embroidery hoop was a breeze except for Raffia ! Couldn't figure it out if I needed or NOT … ha ha ha. What do you think? What looks better? It is a real struggle for me because I love raffia!!
---
No Raffia

with Raffia
---
after a long deliberation decision is made ! Time for final step … ribbon installation! All what I did was to loose loop frame with hoop together and secured that on top with the bow.
TAA-DAA!!! My idea for Framed Farmhouse Style Wreath comes to live!
---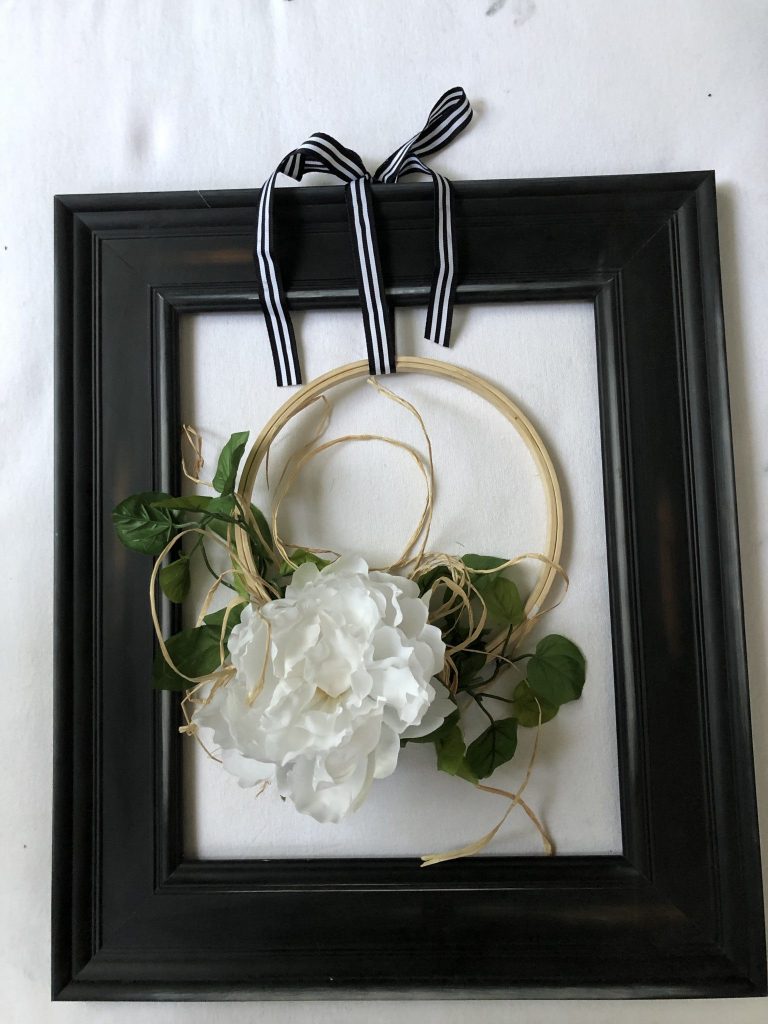 ---
What do you think? Ruffia looks good, right ?
---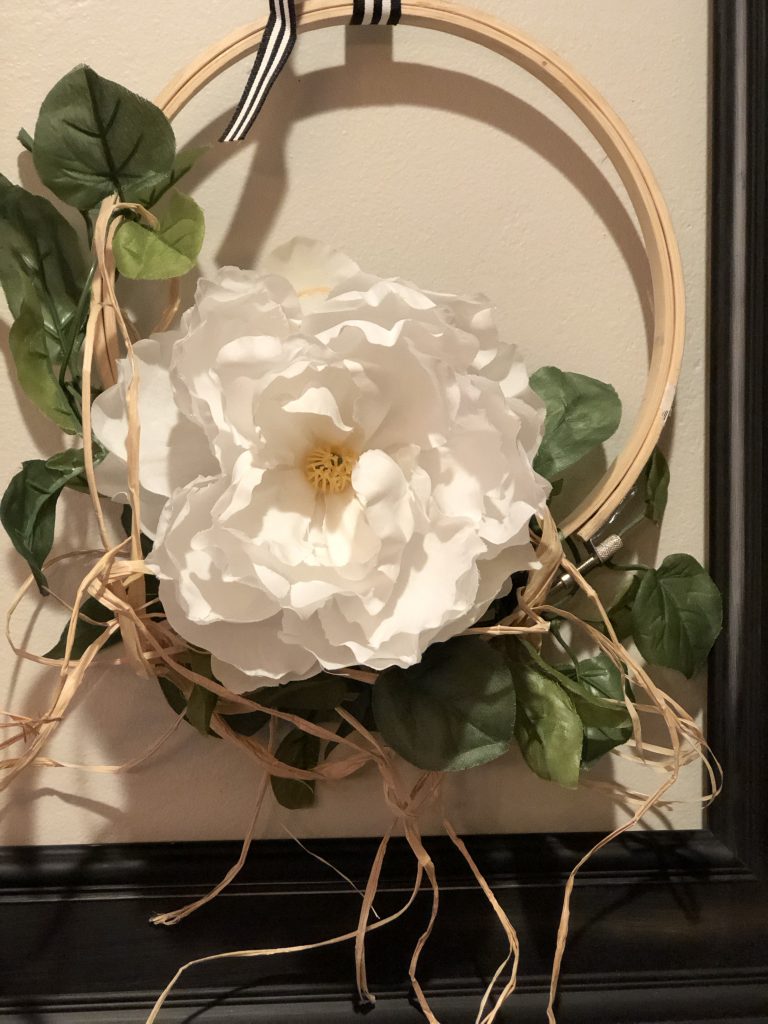 ---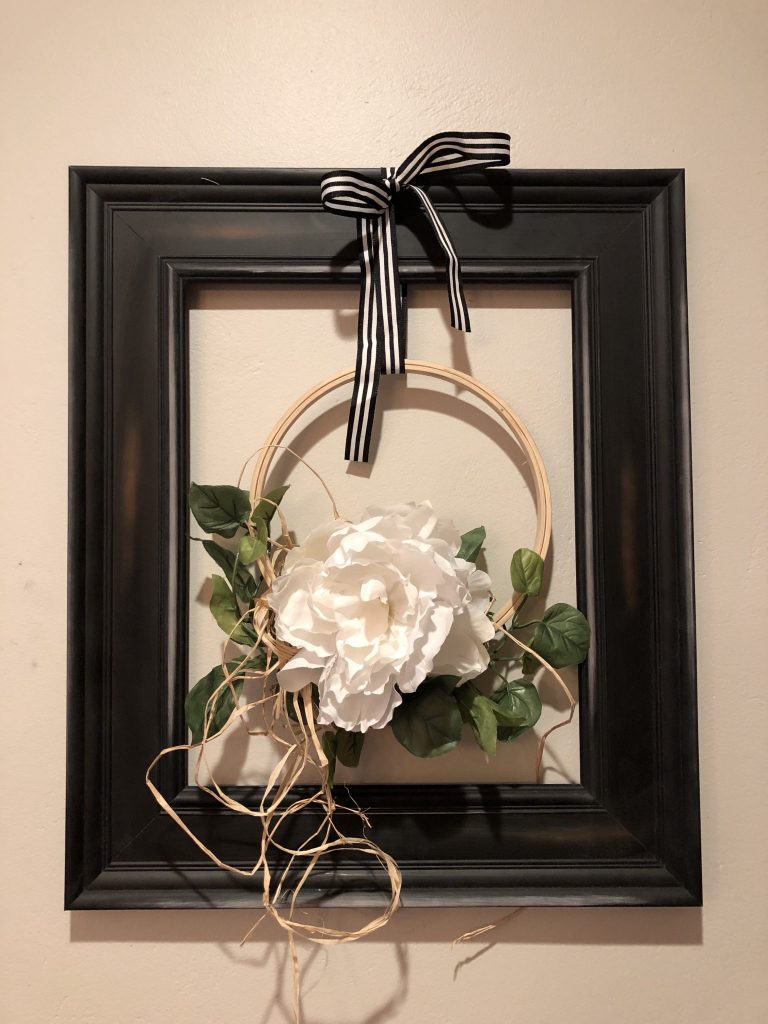 ---
Most of my creations are evergreen … that means with some little decor changes they are current with each season.
Here is my "take" of the same framed embroidery hoop wreath, in its fall beauty.
All what I did was just adding fall decor and finish that off with burlap bow. Love thrifty projects and specially the ones I can use all year round.
---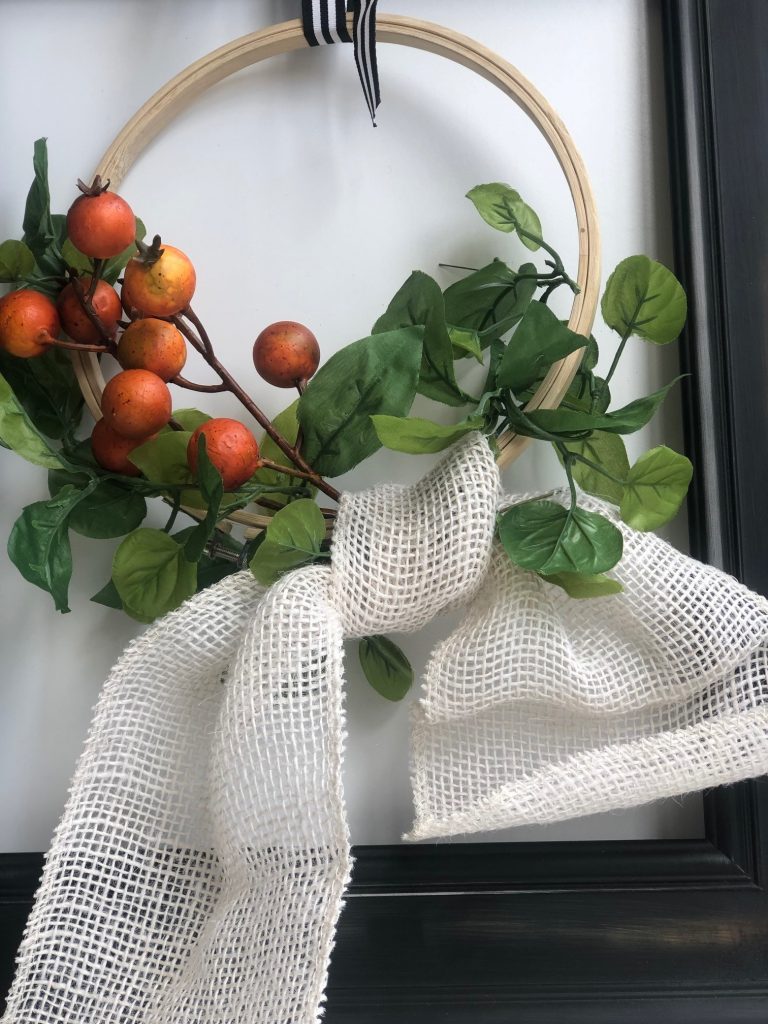 ---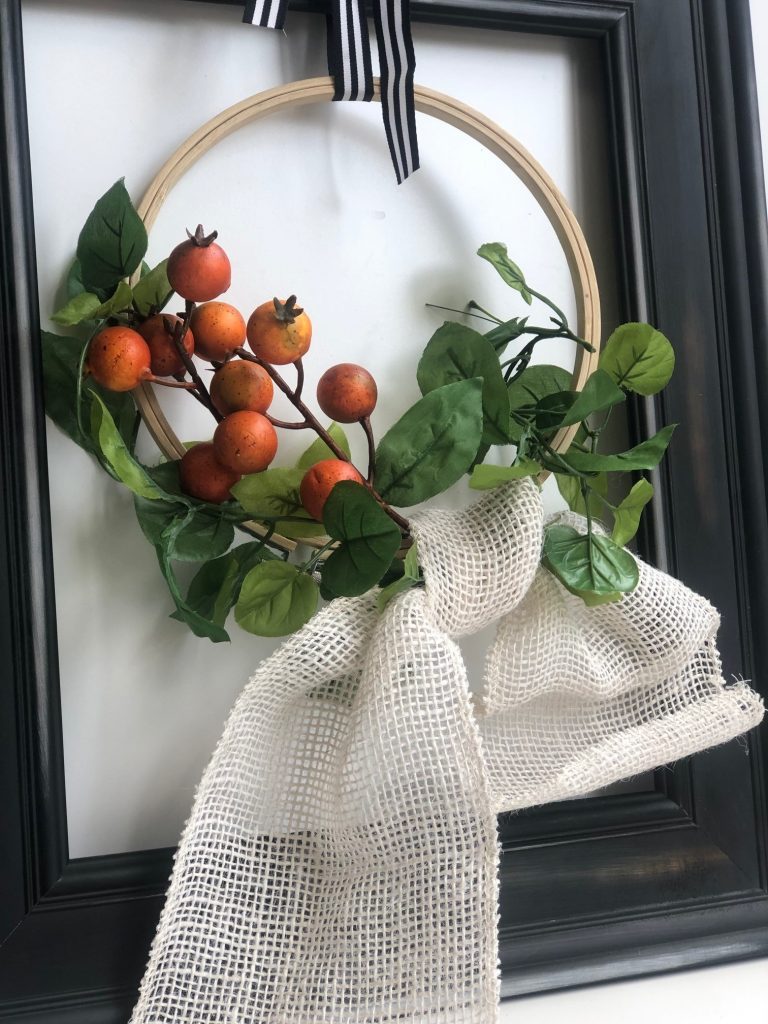 ---
Couldn't be more happy how it looks right now on my wall !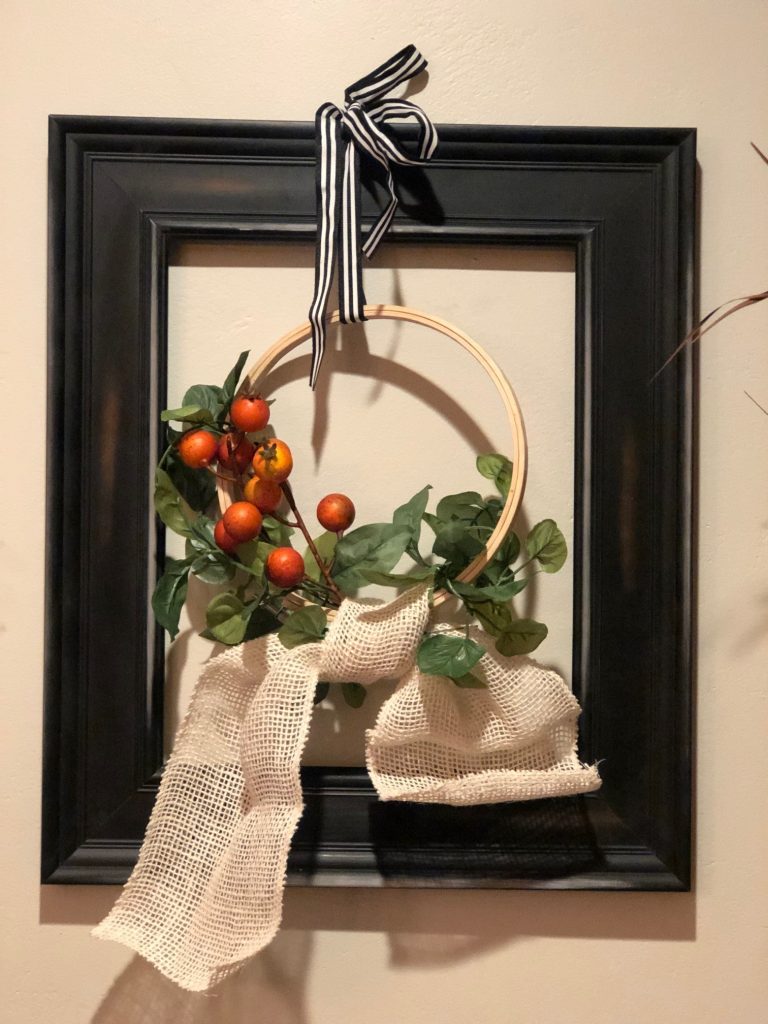 ---
Please Save This To Pinterest or Share on Social Media
Friends, your shares are how this site grows and I am sincerely grateful. A quick share to Facebook or save to Pinterest allows me to bring more home decor projects and crafts to more home decor DIY lovers.
---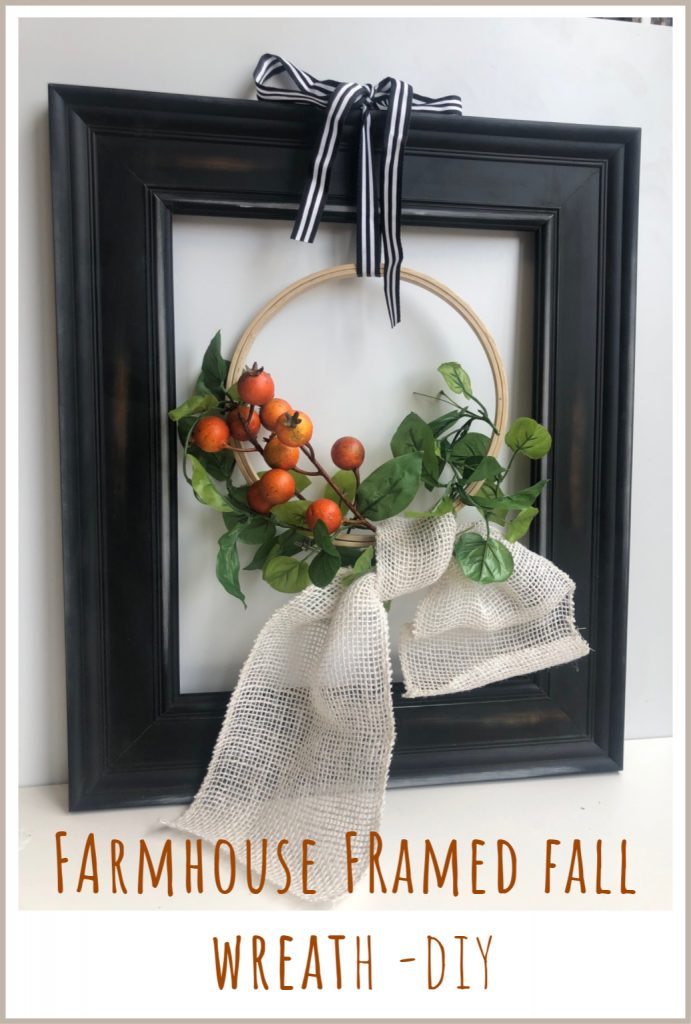 ---
Follow us on Social Media to stay in the loop! Facebook or Instagram
---
Wreaths are not the only Home Decor projects we do
---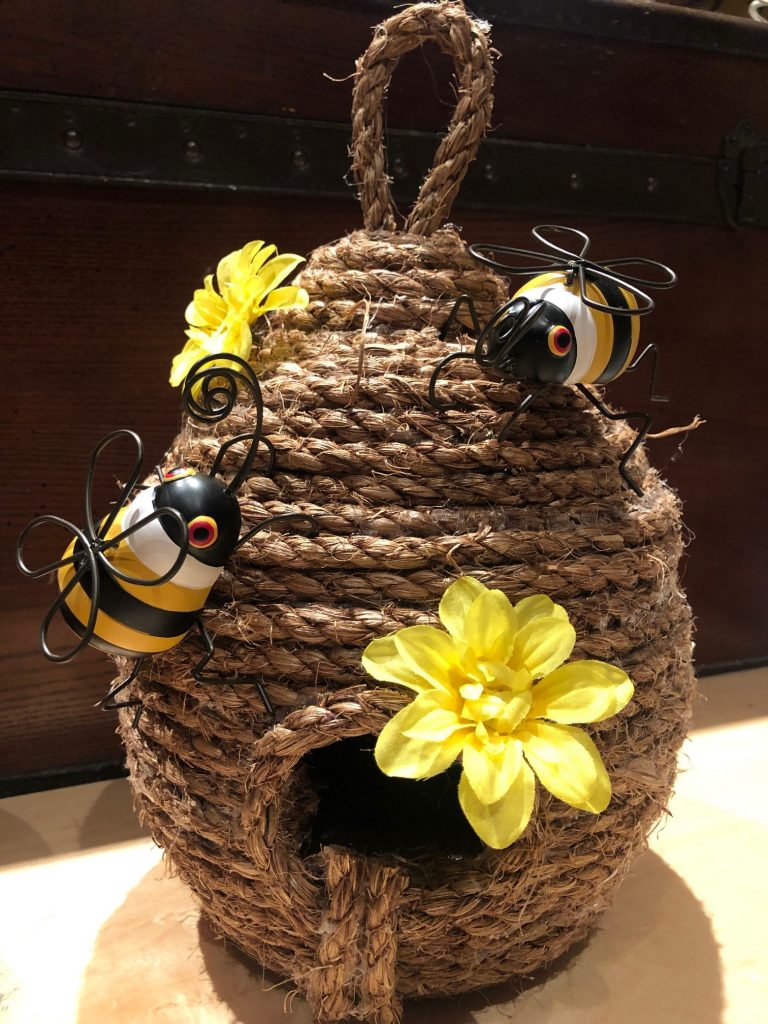 ---
---
---