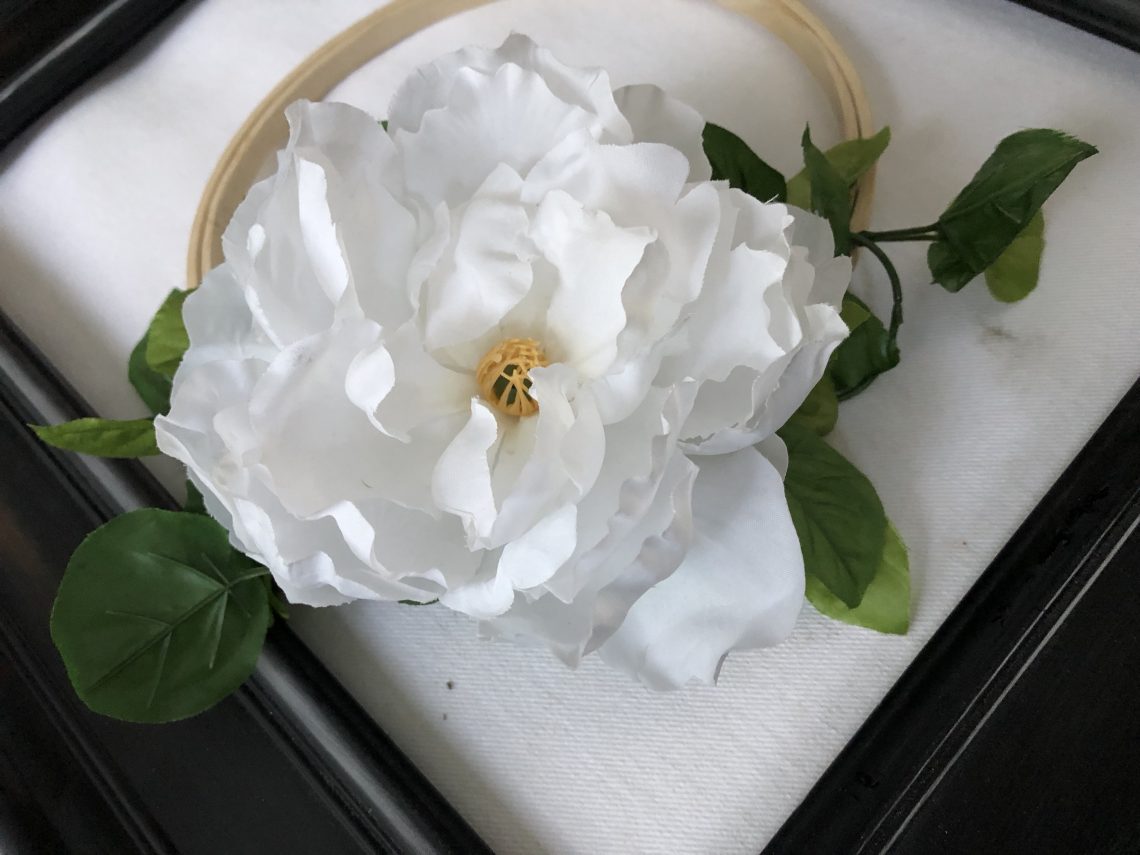 Farmhouse Style Modern Framed Wreath-DIY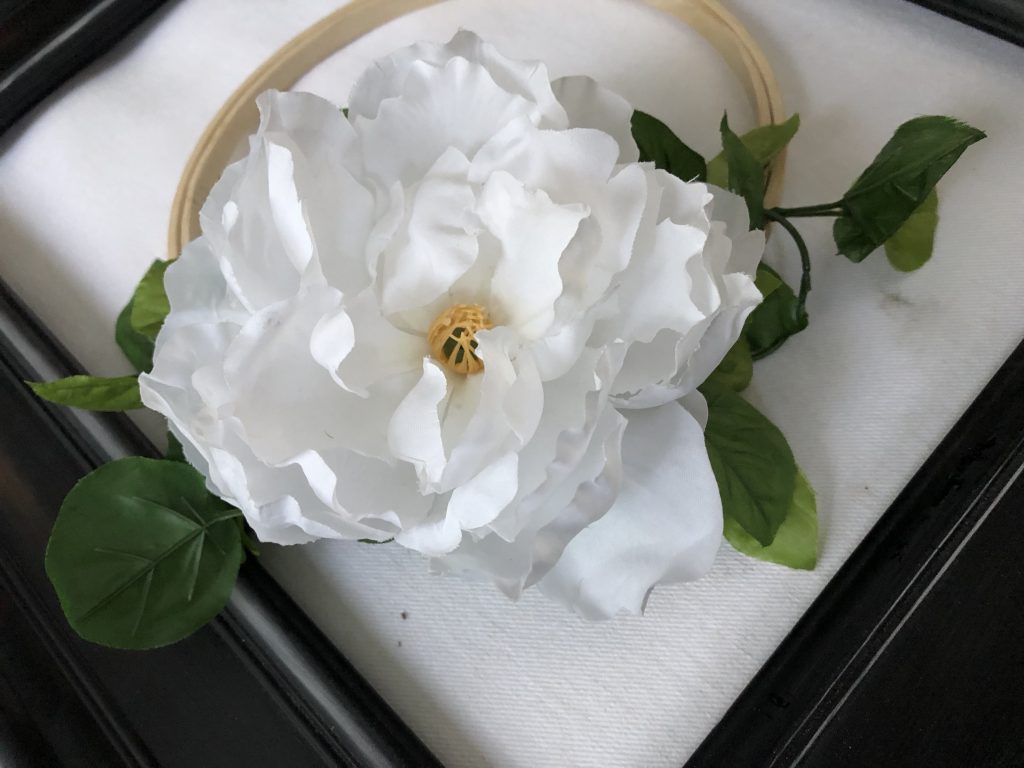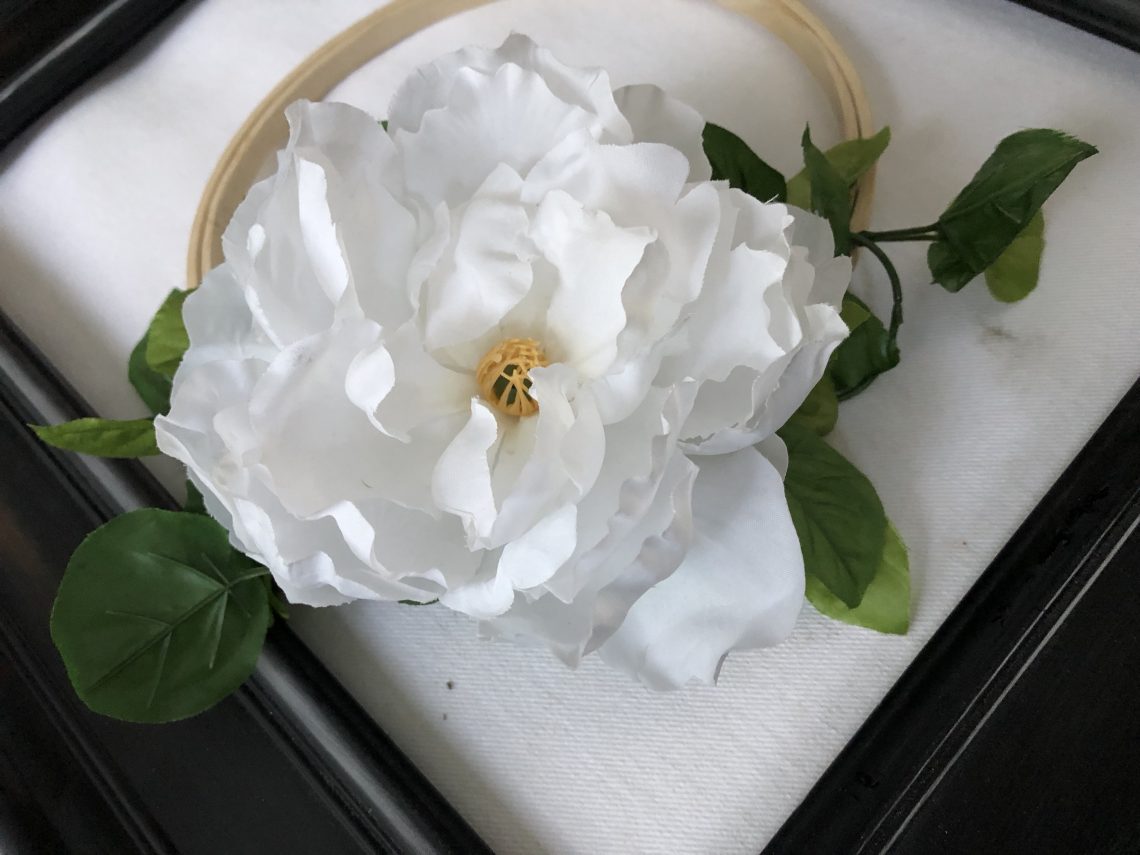 ---
Looking for some modern Farmhouse decorating ideas? I think I may have an answer for you! Farmhouse framed embroidery hoop wreath! Yes… embroidery hoops again! You can check another ones we did here
---
It is the fastest DIY project ever!… and most importantly it is on the budget! Love embroidery hoops!
---
Farmhouse framed wreath Supplies needed:
Picture frame 11×14 (I found mine in the clearance isle at Michales because glass was missing!)
Floral decorations of your choice (had some peonies and ivy leaves in my art box)
---
---
So let's start to create our "masterpiece"- Farmhouse Framed Wreath !Directions are so easy !
---
My picture frame didn't really need much "improvement "for what I had in mind for my area so little sanding with sanding block to achieve that distressed look was all what I did.
Decoration of embroidery hoop was a breeze except for Raffia ! Couldn't figure it out if I needed or NOT … ha ha ha. What do you think? What looks better? It is a real struggle for me because I love raffia!!
No Raffia

with Raffia
---
OK, decision is made ! Time for final step … ribbon installation! All what I did was to loose loop frame with hoop together and secured that on top with the bow.
TAA-DAA!!! My idea for Framed Farmhouse Style Wreath comes to live!
---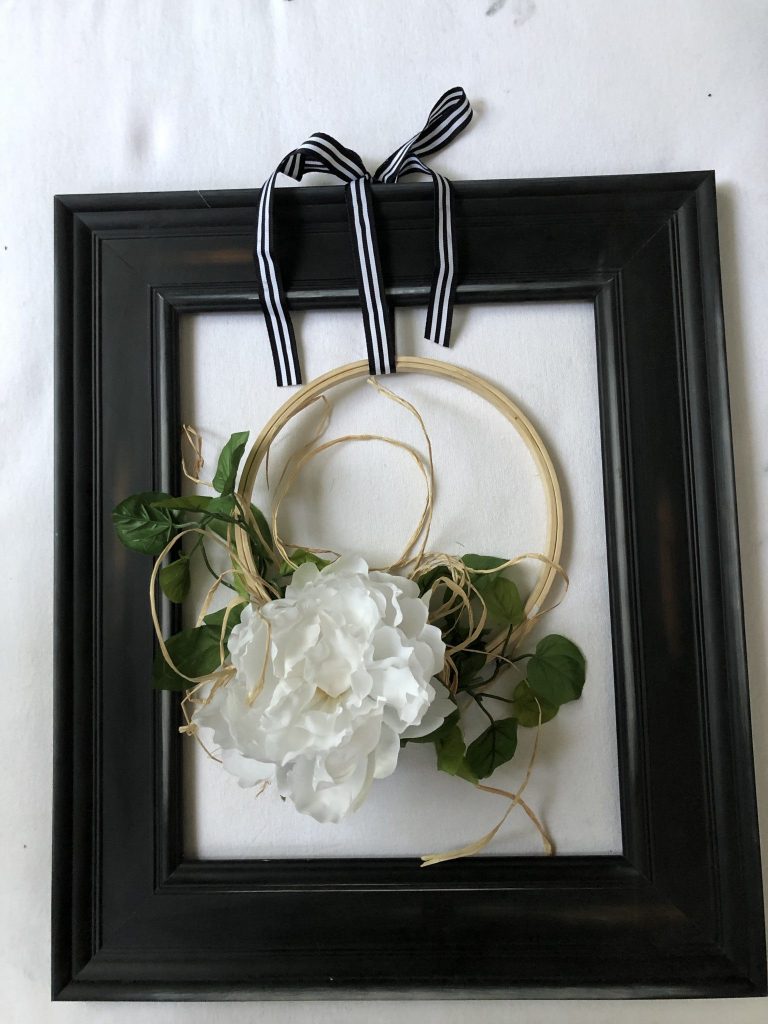 What do you think? Ruffia looks good, right … ha ha ha
---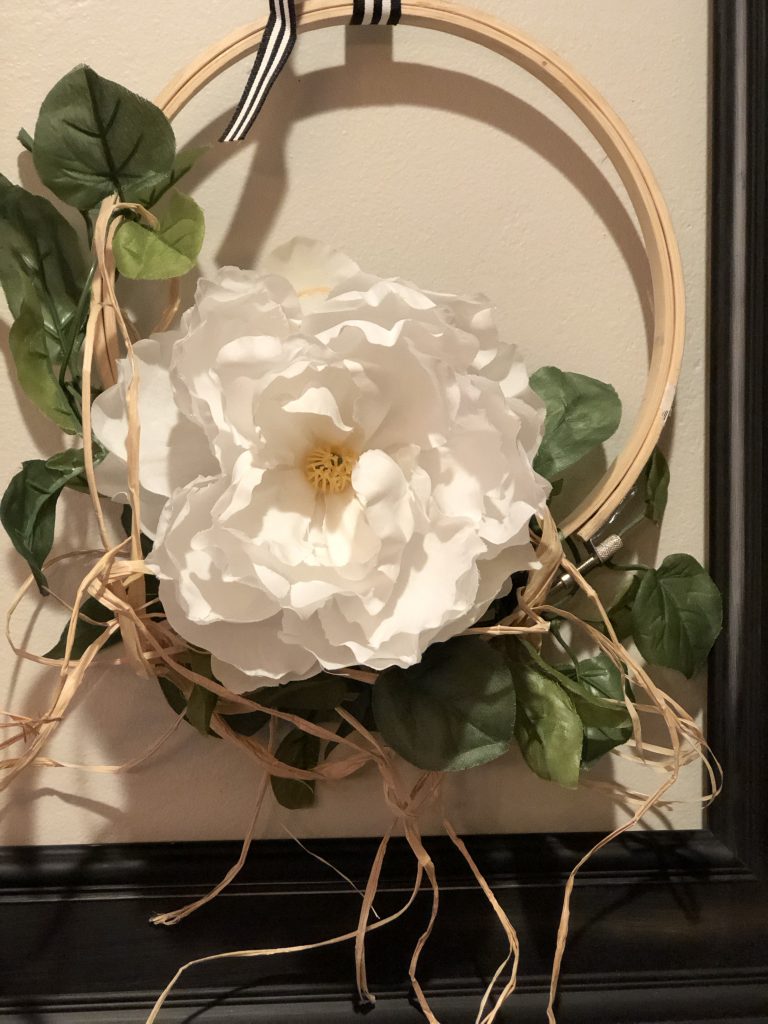 ---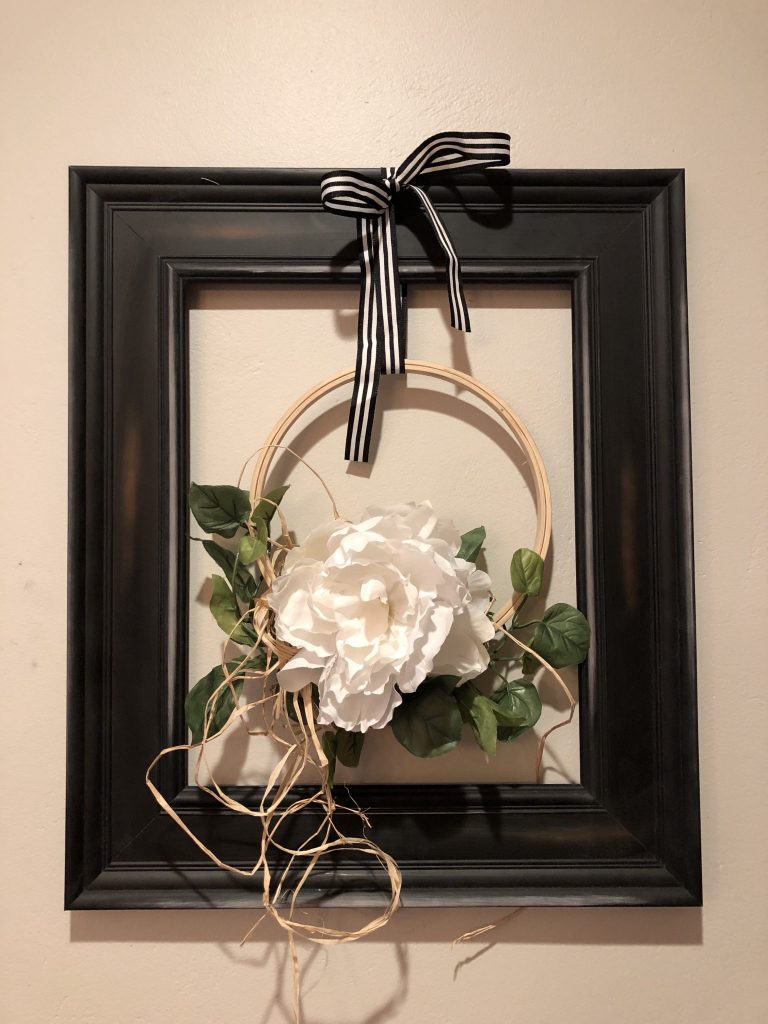 ---
Here is my "take" of the same wreath, in its fall beauty.
All what I did was just adding fall decor and finish that off with burlap bow. Love thrifty projects and specially the ones I can use all year round.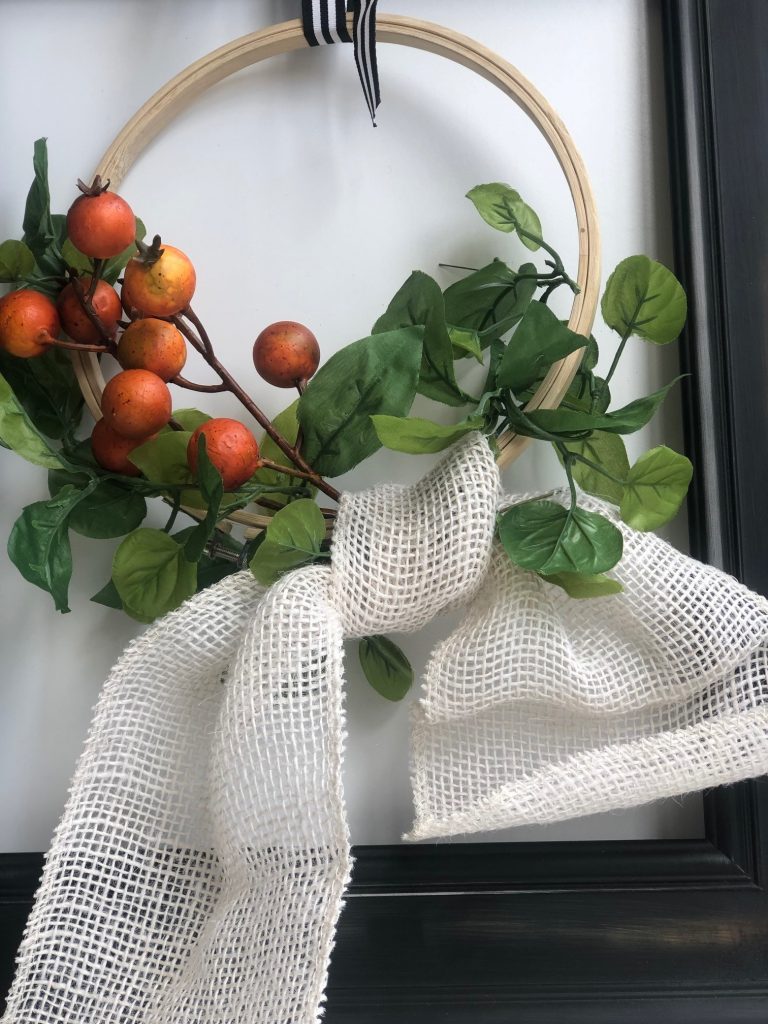 ---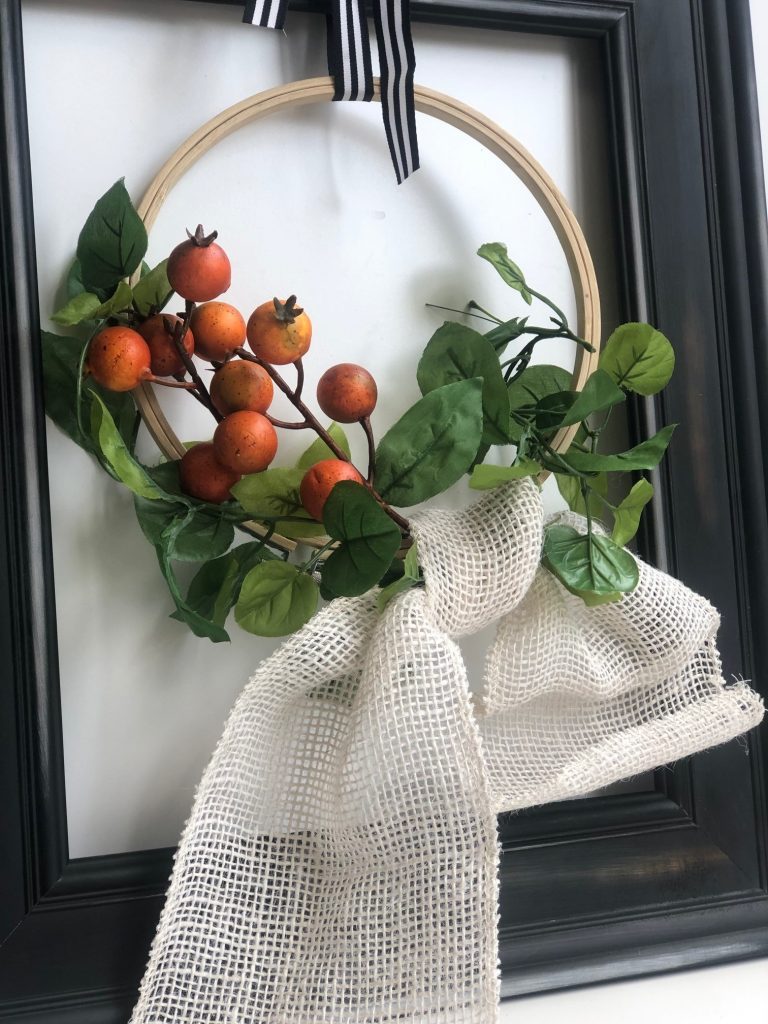 ---
Couldn't be mor happy how it looks right now on my wall !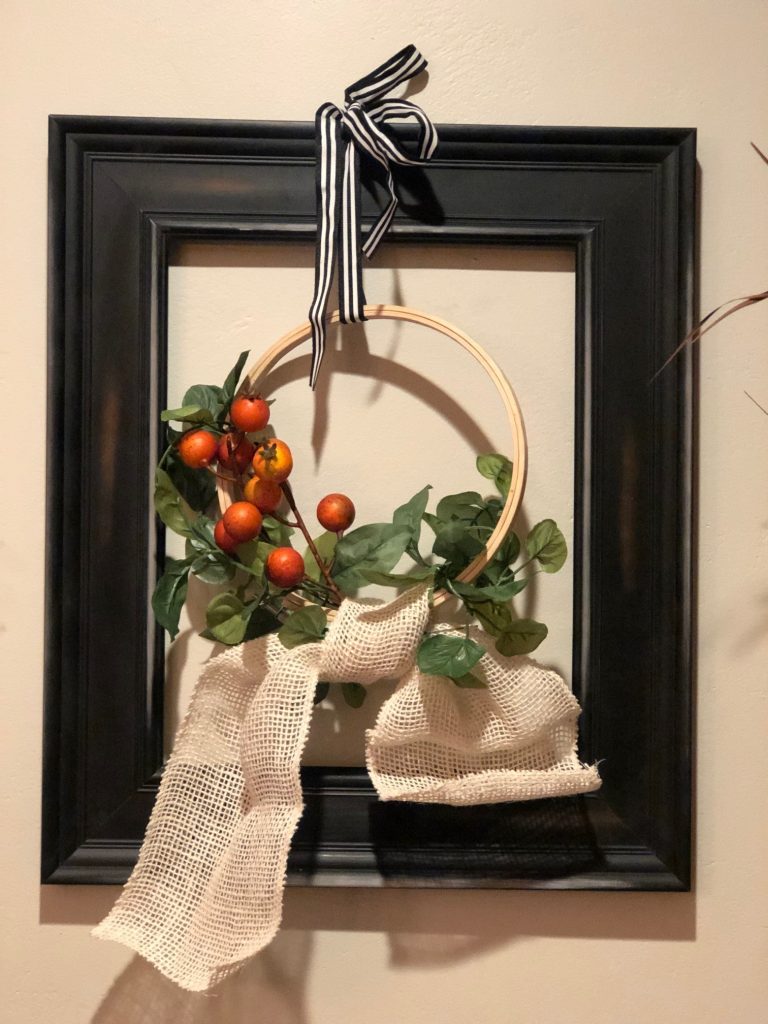 ---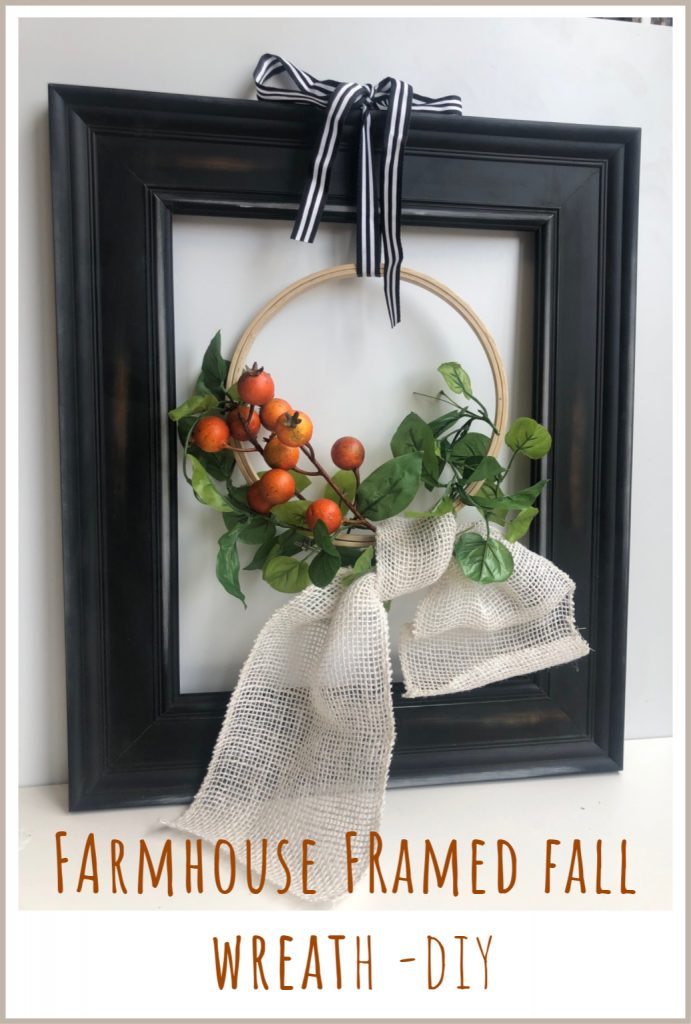 Follow us on Social Media to stay in the loop!
Check out our other Wreath DIY's
or
---
PIN IT FOR LATER!
---