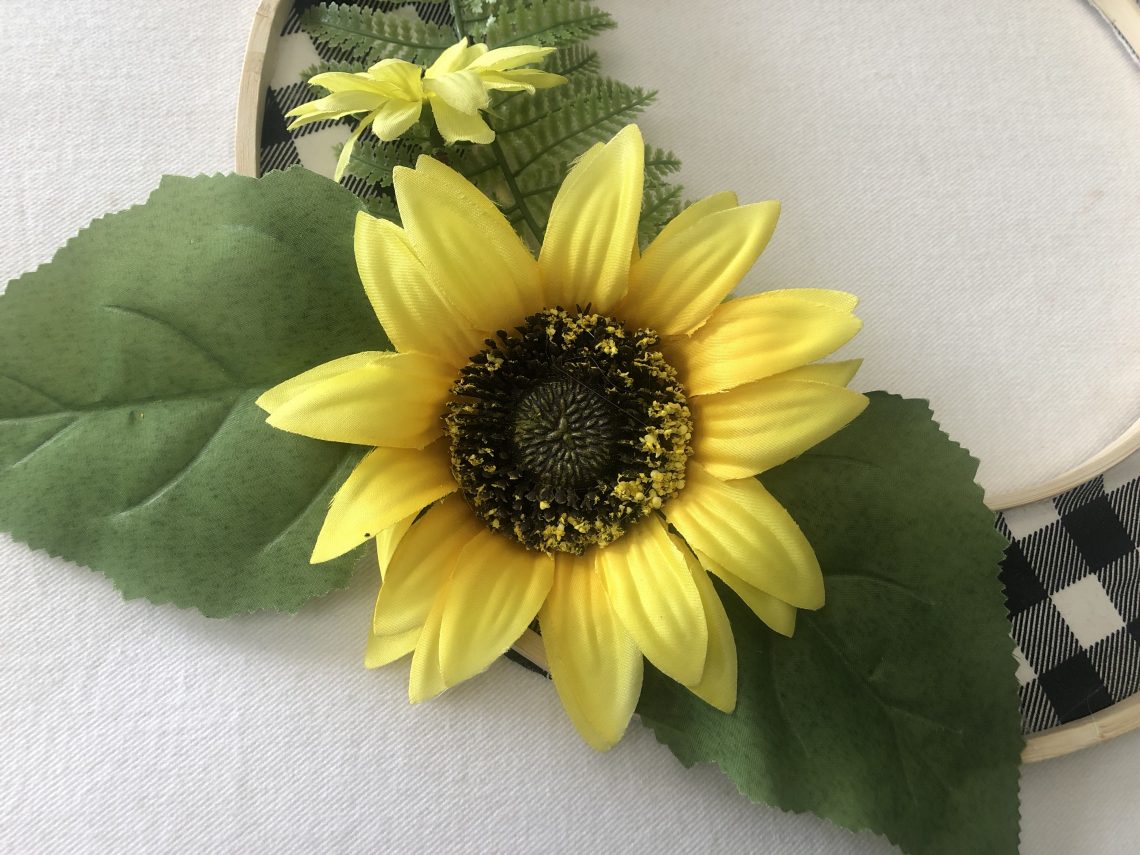 Sunflower Farmhouse Fall Wreath DIY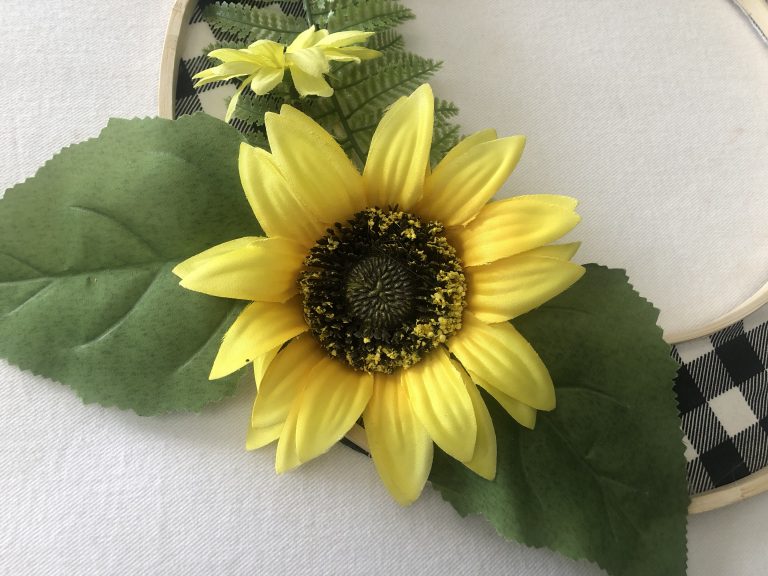 I am obsessed with embroidery hoops lately!! Sunflower Farmhouse style Wreath DIY is what I like to share with you today. Inexpensive, yet cute way to decorate our doors or wall…. so let's get started, shall we?
Supplies needed:
Embroidery hoop in two different sizes 14″ and 9″
Cardboard
Scrapbooking paper or Fabric in your favorite print( I used handkerchief)
Scissors
Glue gun (who can't forget about that!)
Floral decorations of your choice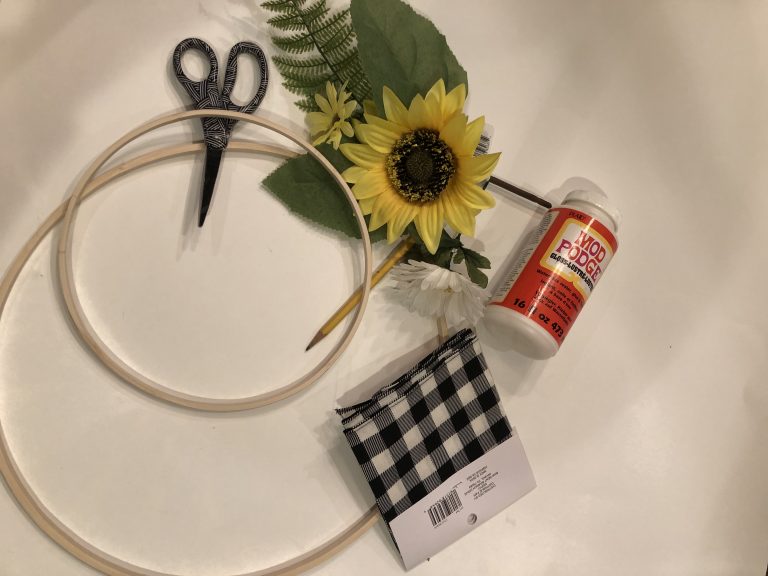 Instructions
Trace on the paper/cardboard around edges of the hoops and cut them out
Repeat the same steps with fabric/scrapbook paper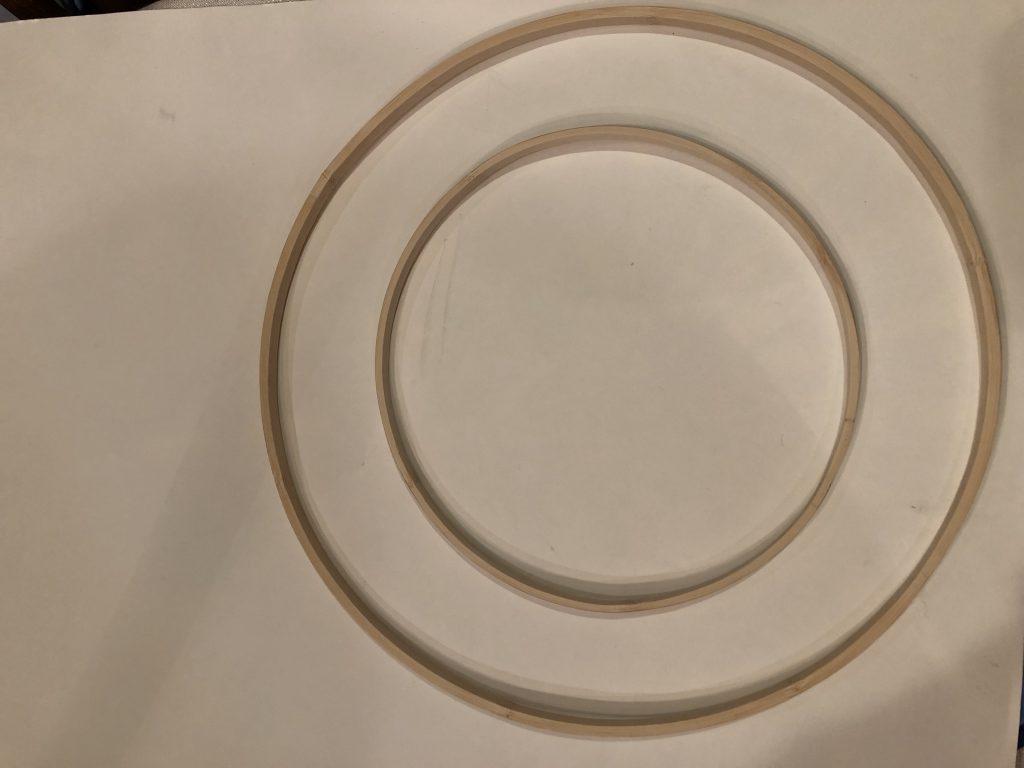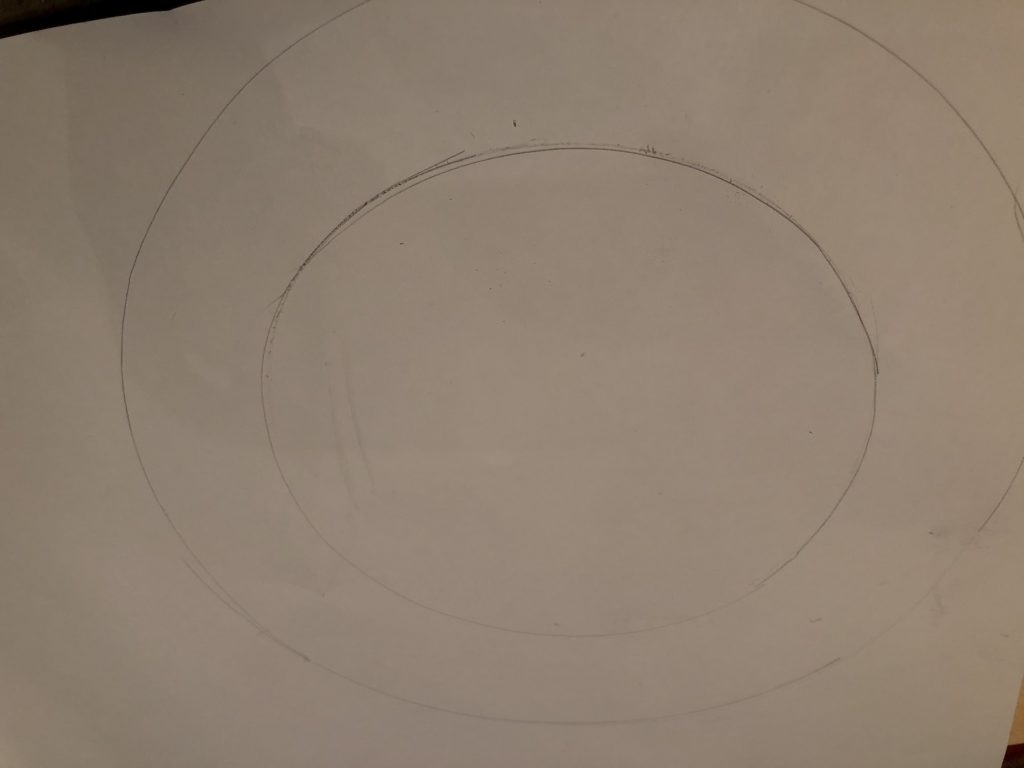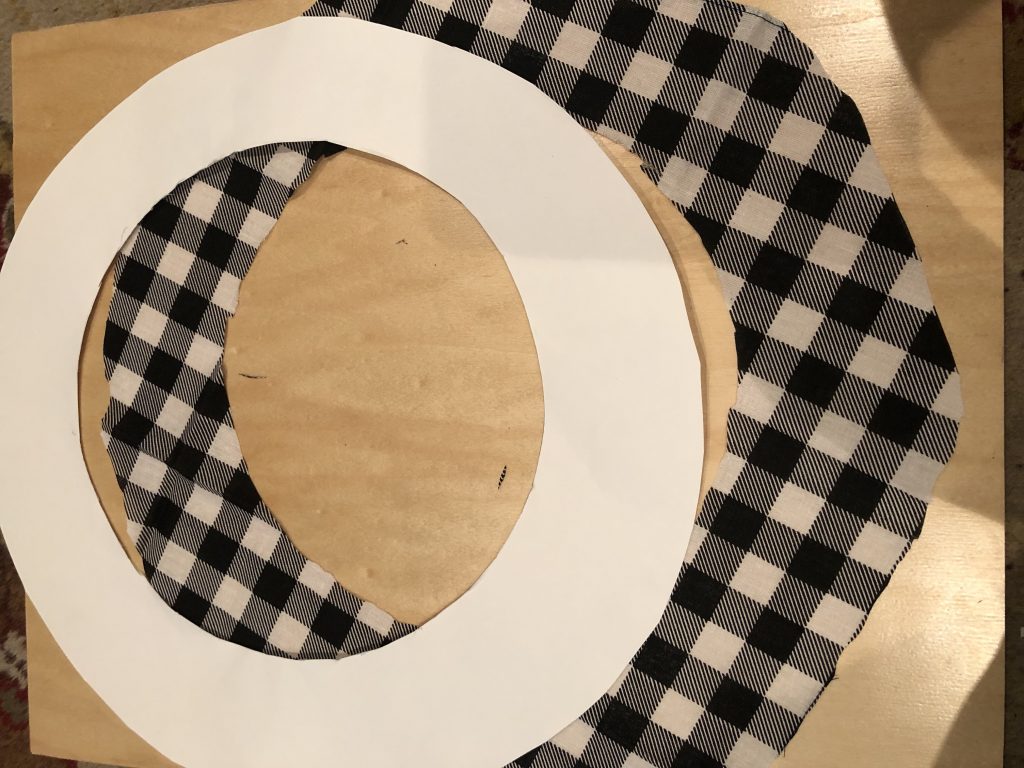 Mod-podge fabric to a cardboard (back side too)
Hot glue hoops to the edges of your circles
Decorate!!!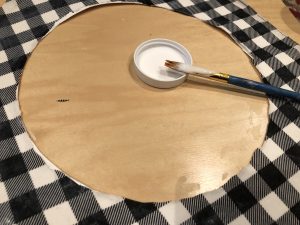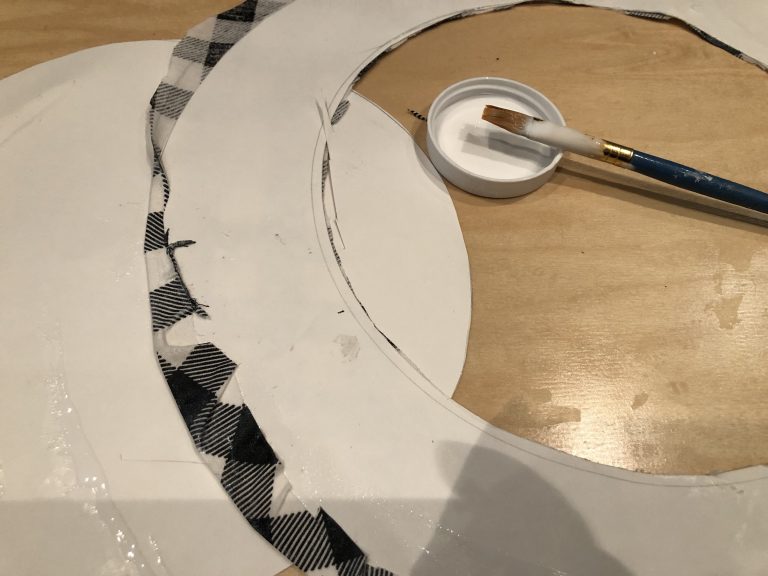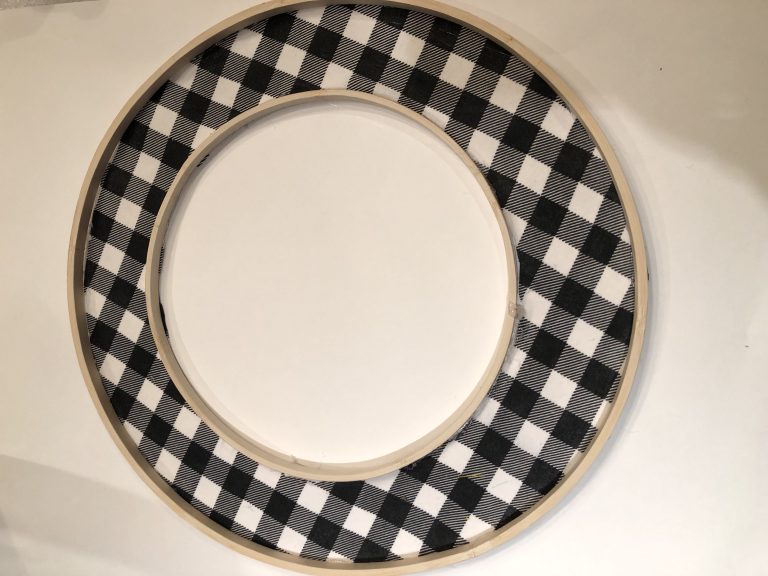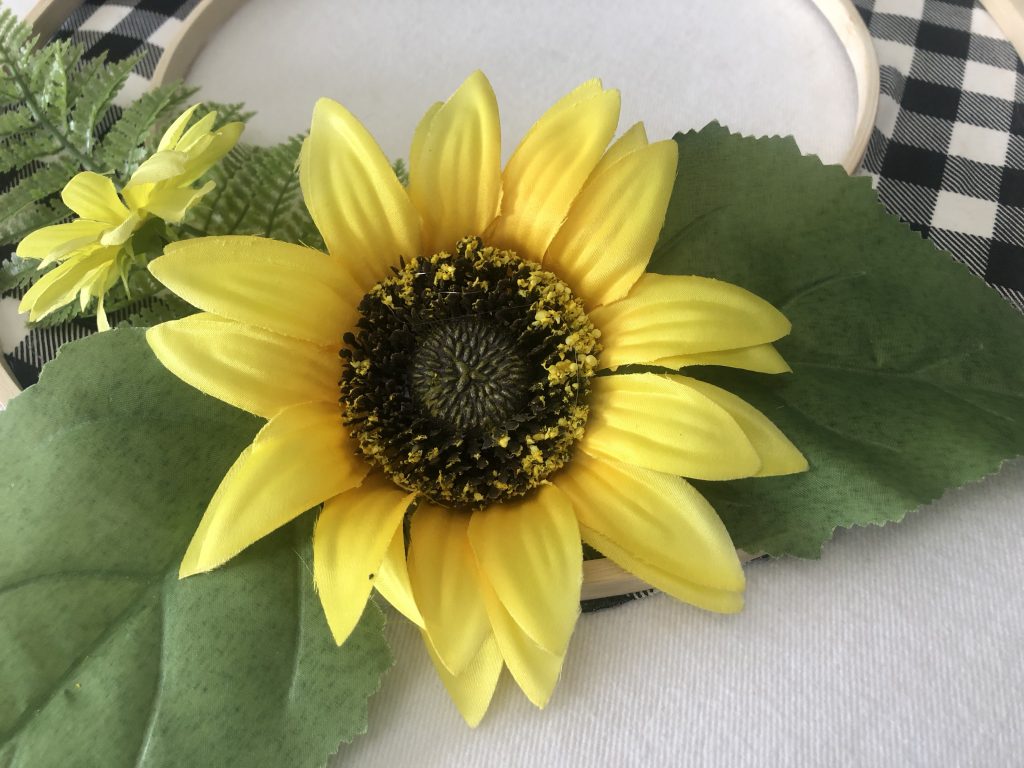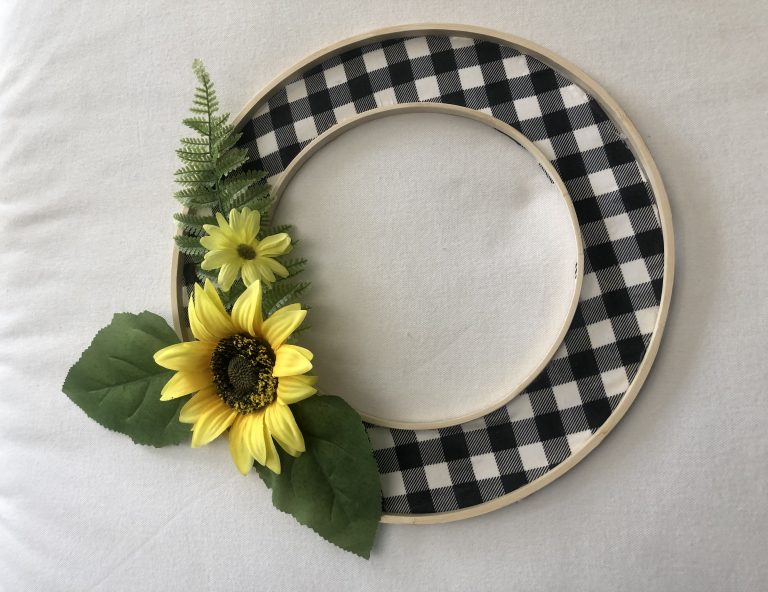 What do you think? How is my embroidery hoop wreath look ? You can totally make it under 30 min !
Did you subscribe to our Blog?
Follow us on Social Media to stay in a loop!
Just few accessories and a wreath turns quickly to a FALL version. Love versatility of that wreath!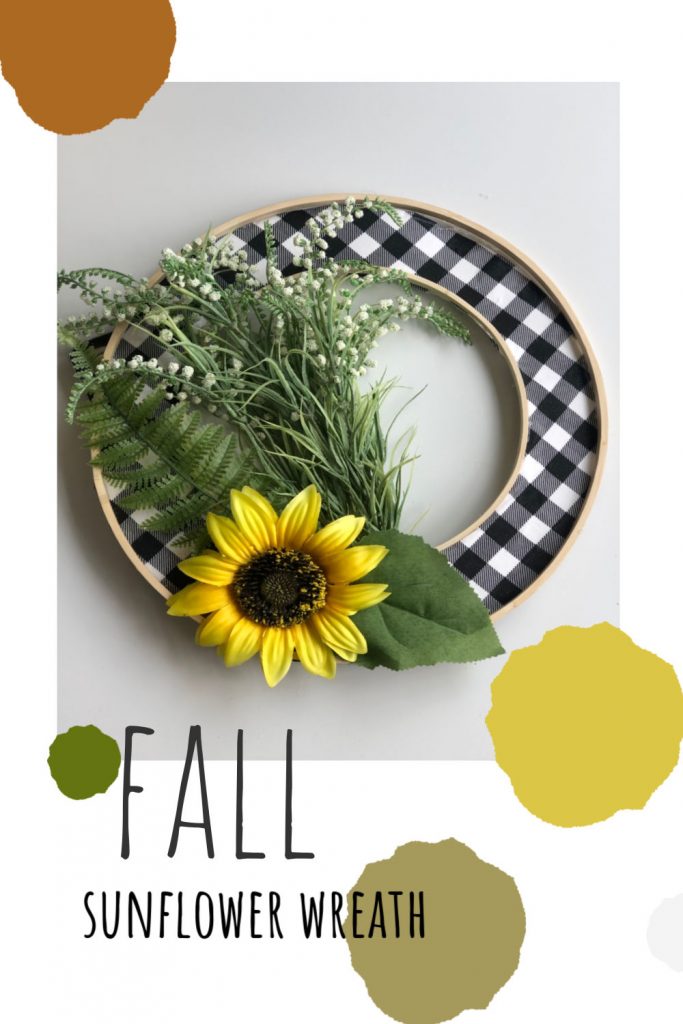 ---