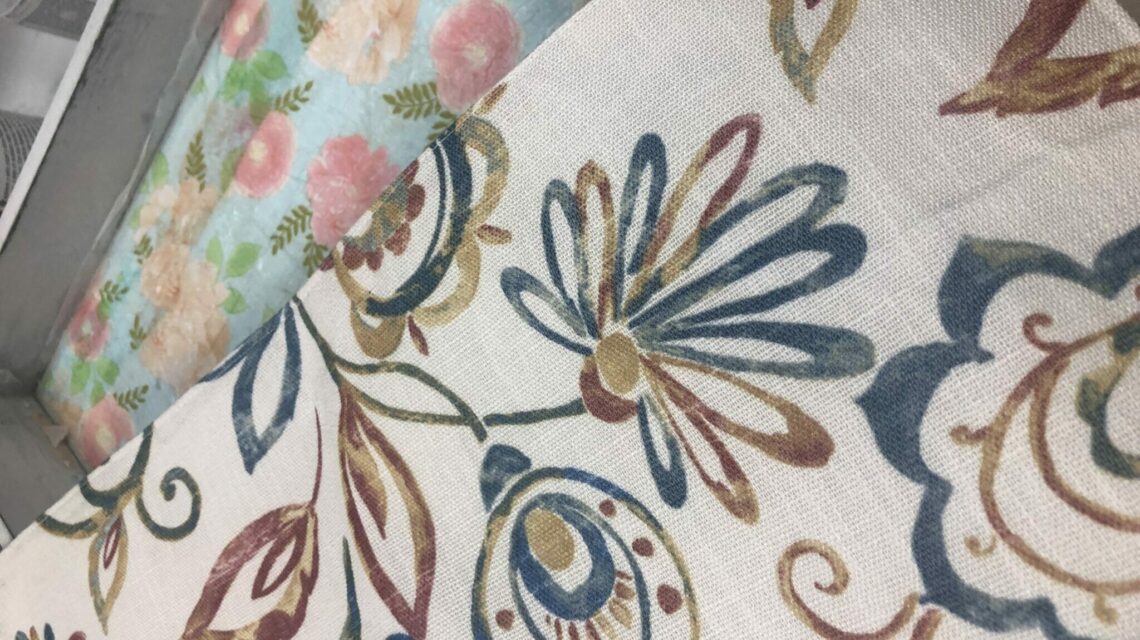 Serving Tray Makeover -"From Rags to Riches"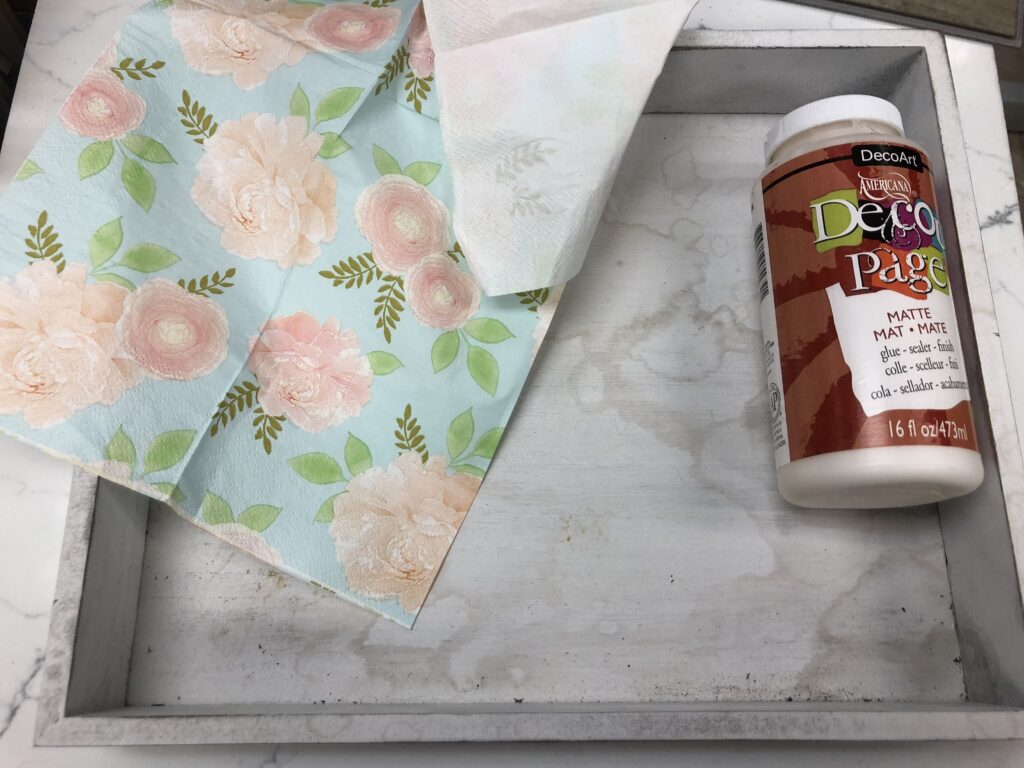 I am positive you have one of those SERVING TRAYS at home. Mine was used to house my herb garden. (Terra Cotta Herb Garden DIY ) As you can see some water stains on the bottom. Usually I would cover it with clean coat of paint but this time I wanted to try to apply tissue to the bottom and see how it would come out. I have done that few times before but on smaller areas and it looked awesome so why not try now …I have nothing to loose, right? Can't give that easy on my serving tray!
---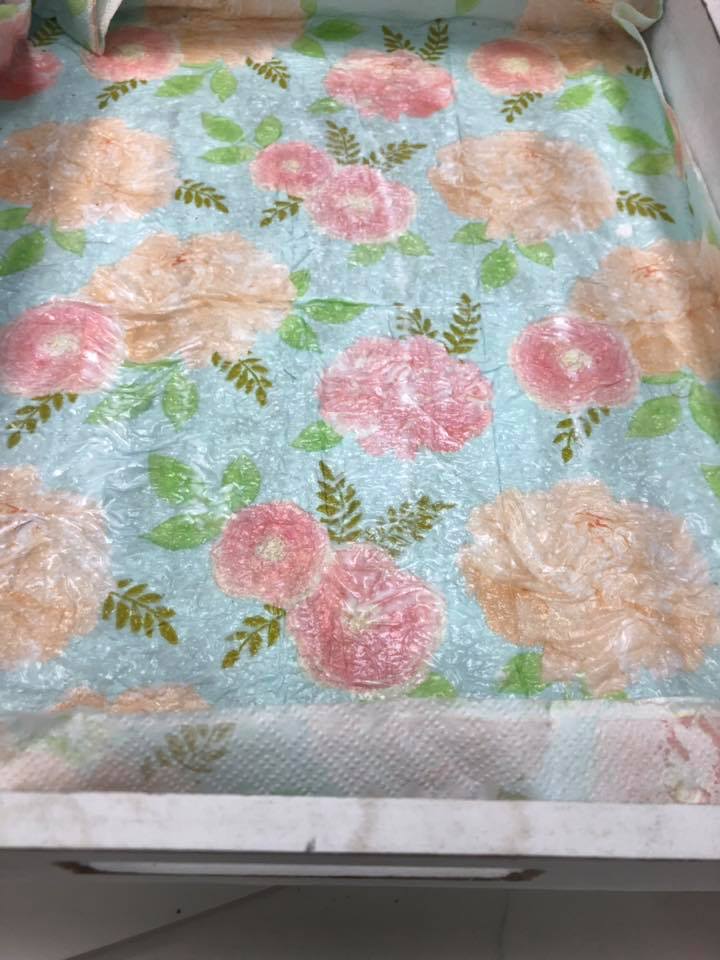 So I applied a coat of Mod Podge and then one-ply of tissue as a whole sheet to my serving tray base because I loved that pattern. All seemed to work fine, and look great, until few minutes later when top application of Mod-Podge was added. Bummer! Tissue started to crumple and rip. As you already know me, I don't give up that easy. My first reaction was to rip all out right away, but I decided to wait couple of hours and see if maybe, just maybe when its dries out my issue is gone, repaired itself…lol
It didn't to my disappointment!
so I had to come out with PLAN B – Fabric was my answer!
I am always on the look out for bargains. No-sew Throw pillows out of placemat is something I love to do so I went to my cabby to look for the one I can spare for my serving tray base.
---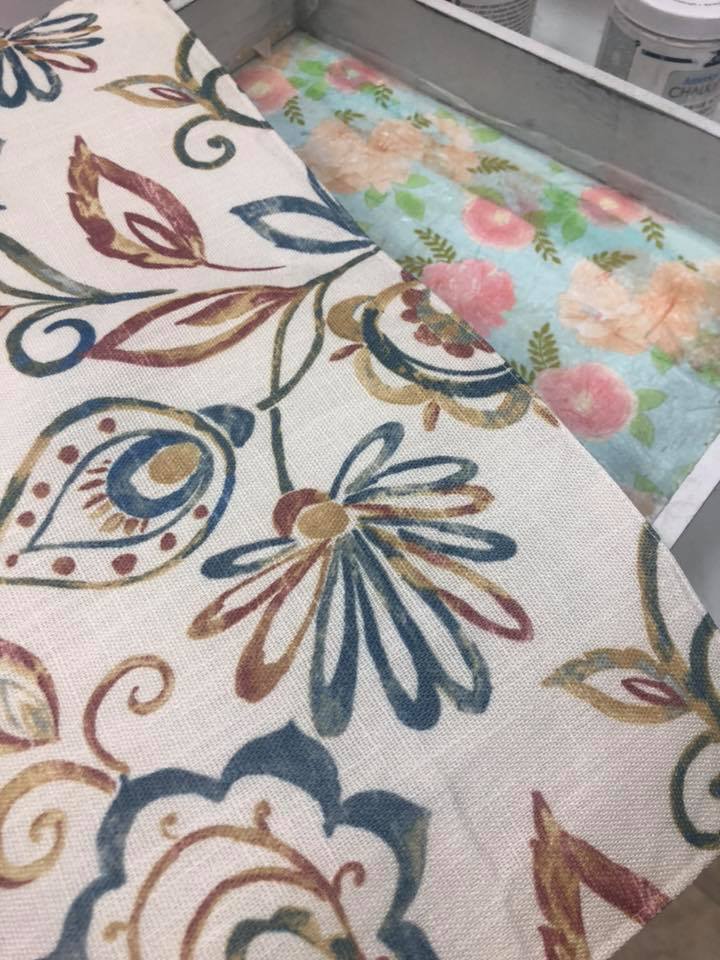 ---
In my mind, fabric deserves a bit more, so I added some legs out of my scrap wood bag (read about my scrap wood bag HERE )and gave my serving tray a fresh coat of paint
---
Just because my placemat was much bigger then my tray I had to outline on the inside. Of course tape measure is never handy but pencil is!
---
---
Didn't even try to remove my dried tissue at the base of the tray before Mod- Podge applicaton for the fabric. Just because it is a placemat I decided NOT TO apply second, top coat of Mod- Podge,but it is up to you to make that judgement in your project if you feel inspired
As I was working on my tray, white rope from my BEEHIVE DIY was staring at me …lol Let's use it I thought so I dit !
---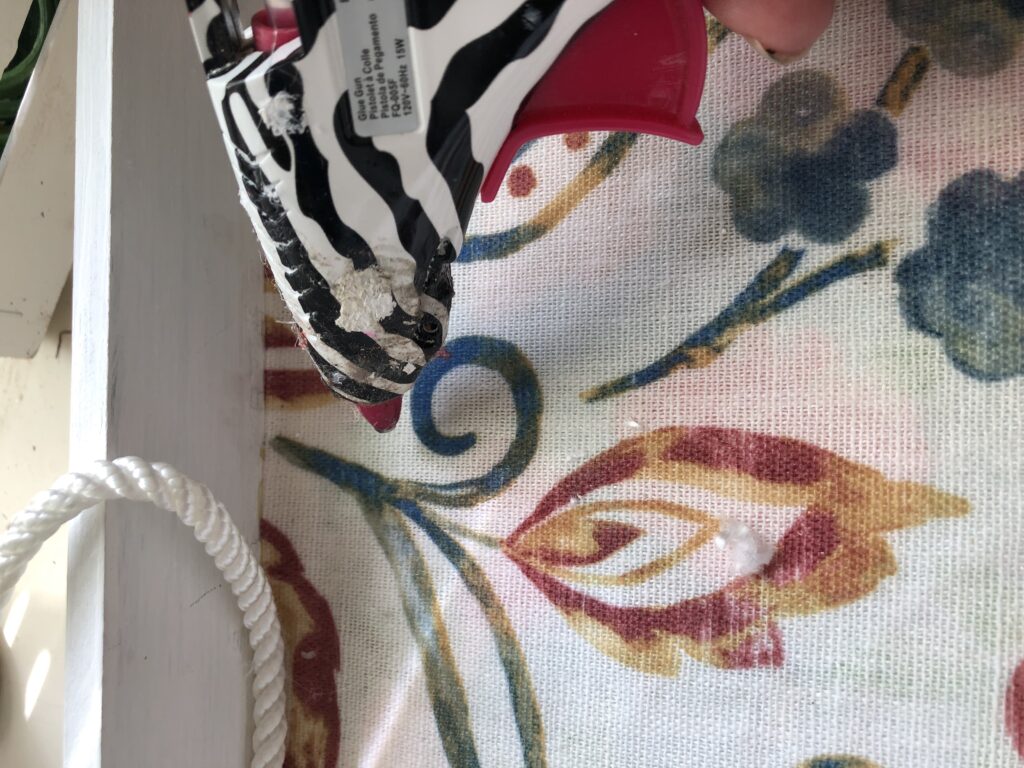 ---
TA -DAA !!! and IT IS READY!
---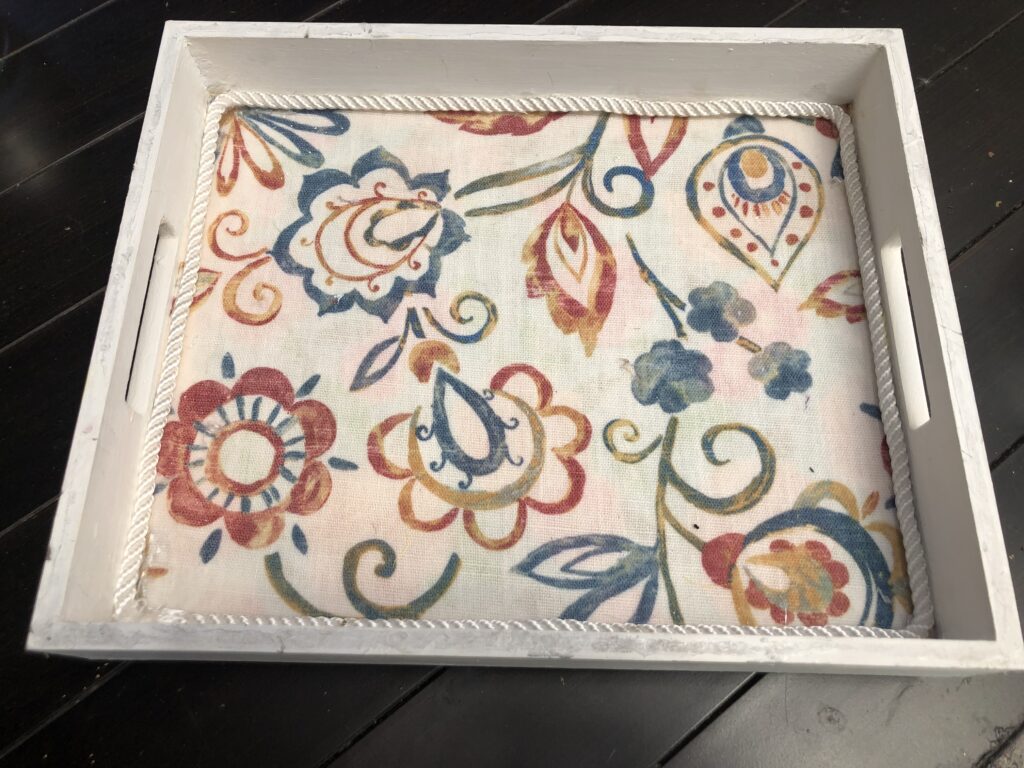 ---
What do you think? Looks much better, Right? I can now use that serving tray to serve food. Hope that I inspired you to update yours!
Please SUBSCRIBE to our blog and FOLLOW US on all SOCIAL MEDIA to stay in the loop
---