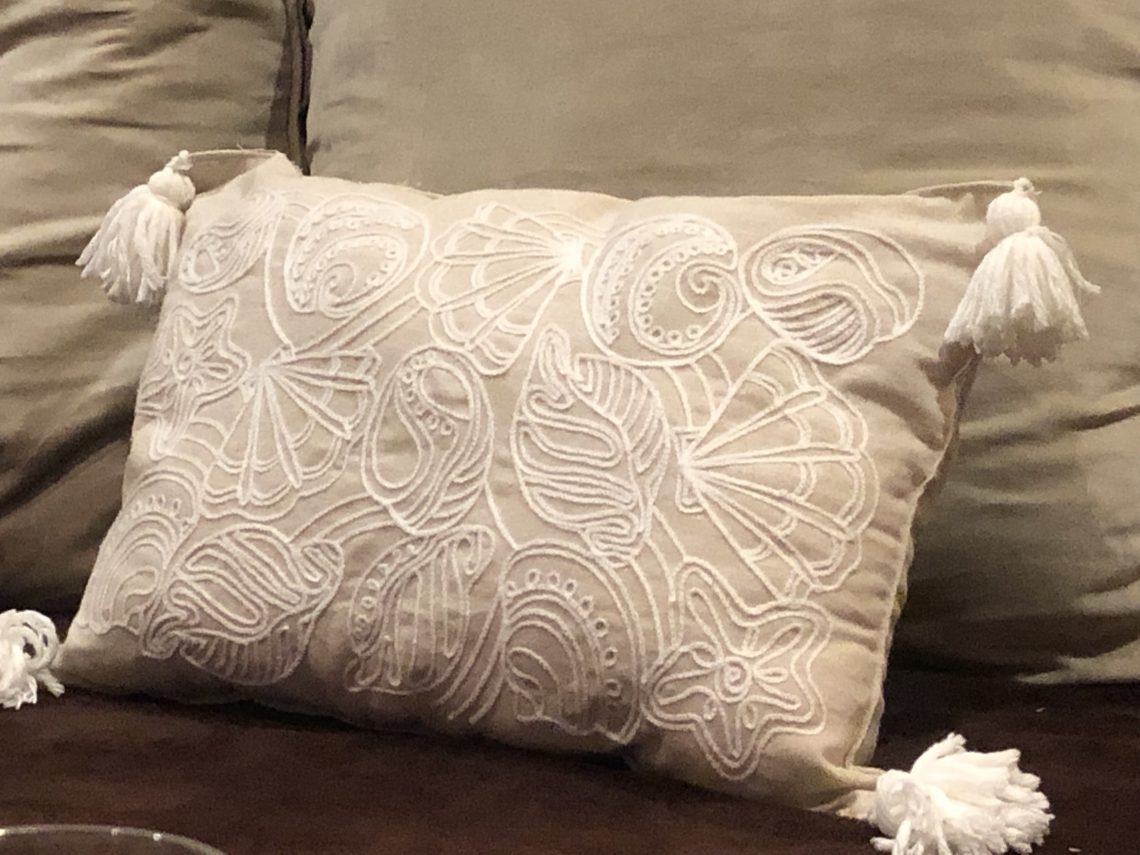 No-Sew Throw Pillows from Placemat
Throw pillows are the best. I have them all over my house. They can transform any area, make it feel more cozy. But they can be pretty costly unfortunately. Today, I'm going to share how to make no-sew pillows from placemats. Say what? Yep, you read that right. Placemats.
It is not easy to find lined placemats lately but today was my day! Un-planned trip to Home Goods on my way to Home Depot was it! Couldn't wait to go home and do it and write it all about it!
---
---
Things you need
Placemat
Scissors
---
So let's begin!
Use your Scissors to remove the stitching from a small section of the placemat, creating a small hole.
---
Stuff the poly-fill through the hole, making sure it is packed in well so your pillow is nice and fluffy. Spatula, yes kitchen spatula was usefull to shove the filling down in to the corners.
---
---
Once you get all of your filling in, place a small line of hot glue on the seam to seal the fabric back. I held the fabric together for few seconds after I closed the edges to make sure it sealed good. You can't even tell that the seem was ever ripped.
---
And You're done! Seriously. Can you believe how simple that was? With this simple DIY, you can make about 4 pillows for the price of one. I love deals like that!
---
If you follow me you know that I love tassels!!! Couldn't resist and add them to the corners!
---
FOLLOW US ON SOCIAL MEDIA AND SUBSCRIBE TO STAY IN THE LOOP!
---
PIN IT FOR LATER!
Check our other posts!
Sunflower Farmhouse Wreath DIY