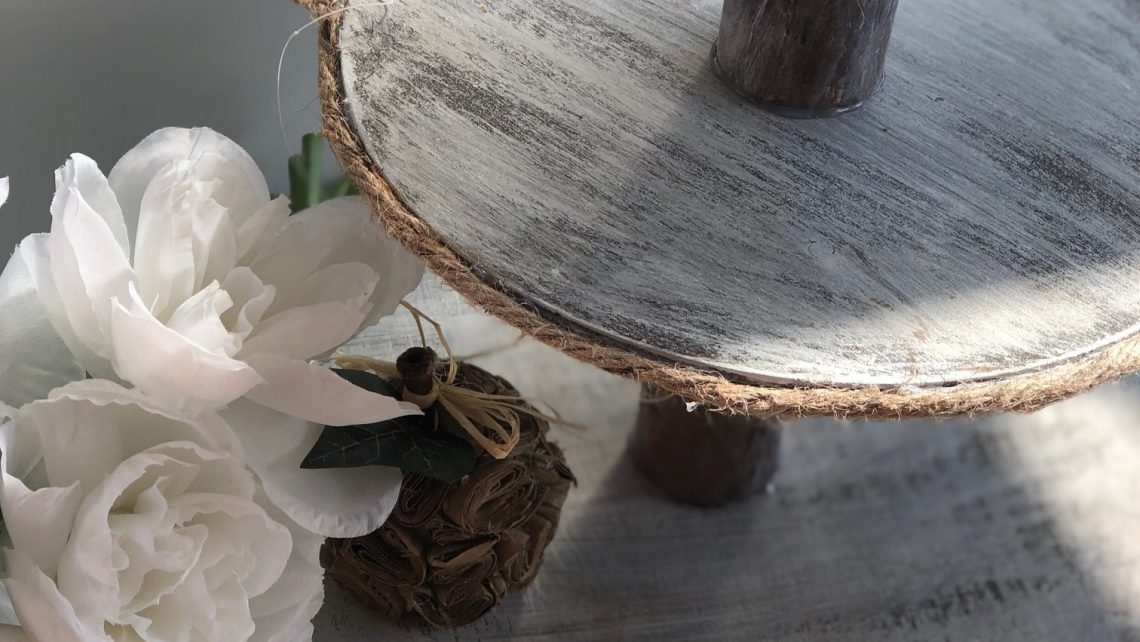 How to make Three Tiered Tray under 10$
I love going through Instagram and Pinterest, and see all the beautiful tiered trays that have been posted and because of that, I have wanted to purchase one, however, they are quite expensive. So, I have decided to get thrifty and make my own. Who doesn't love tiered trays? Just because I always have random items in my craft box I went on the search and this is what I found.
---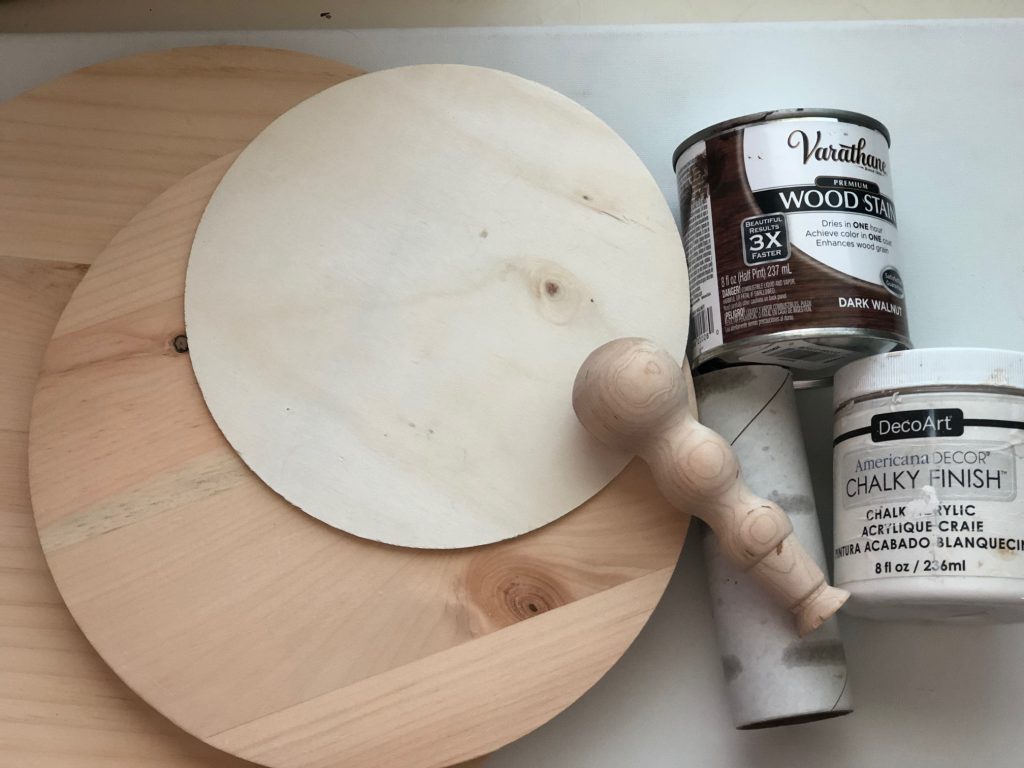 Things you need to make tiered tray
Wooden circle cutouts – thin ones
Hot glue gun and glue sticks
Wood Stain or paint ( its your choice)
Wrapping paper core (inside of the roll that keep paper from bending )
---
So Let's begin
Apply your stain to wooden circle and wipe it off almost right away with paper towel to get that see-through look.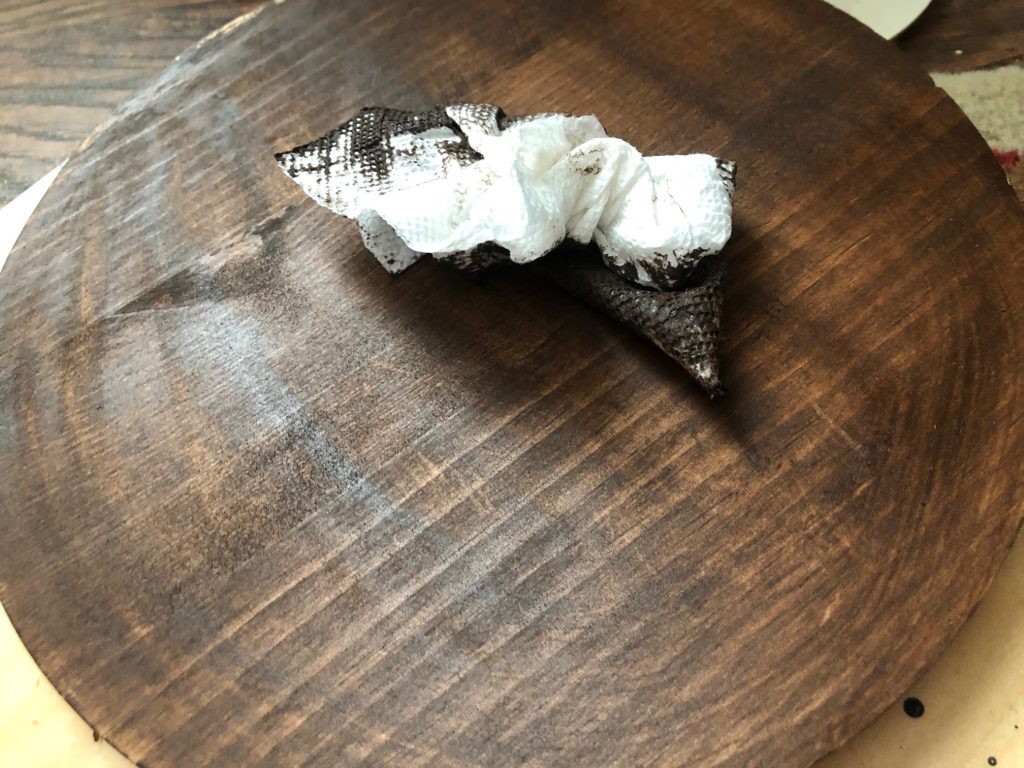 ---
you would need to repeat that on both sides
---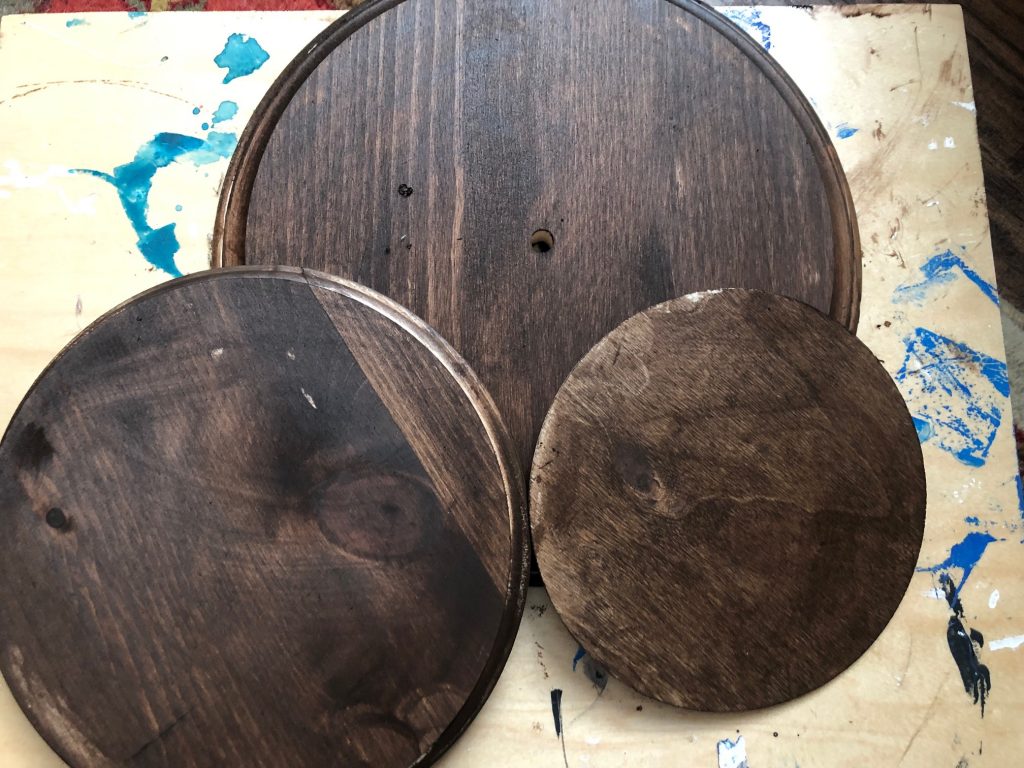 ---
As you can see grains on those wooden circles are going in different direction so I am going to add a bit of paint to make them look bit more uniformed
Dip a paint brush into paint just a bit and literary wipe it on your wooden circles as you can see below.
Tired tray

Tiered tray antique

Rustic tiered tray
---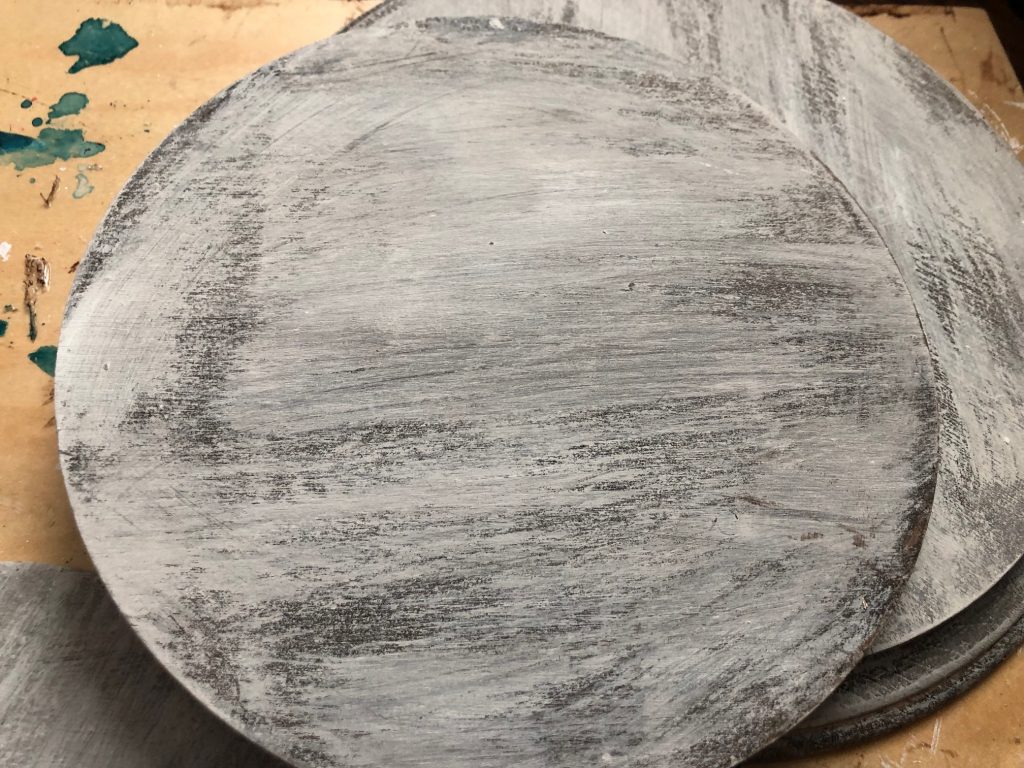 ---
it may not look too neat but it is ok when it dries all nicely evens out. Trust me.
---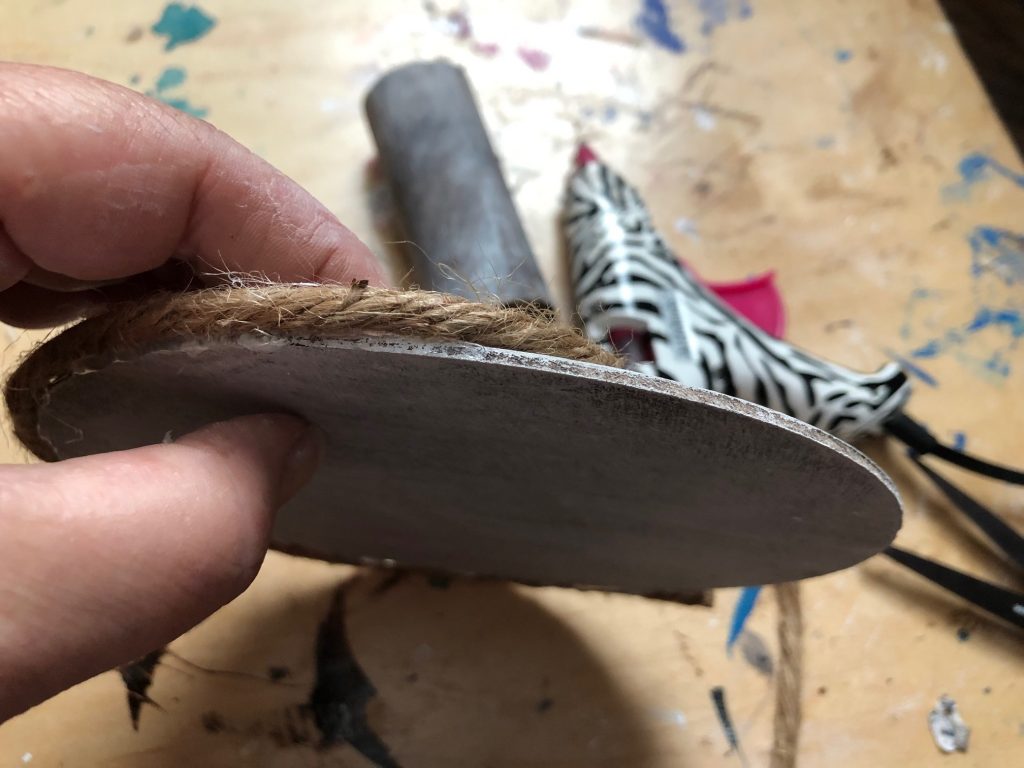 ---
Just because my wooden circles are thin I decided to finish them off with rope to give them more interest and camouflage its thickness
Time to use our wrapping paper core tubes and paint them same way as wooden boards. Before you do that I forgot to mention that I cut them into 6 and 4 inch pieces . It is not easy because they are really tough but you can do it.
---
Paint those tubes same way as you did wooden circles and you are done. Attach them to your wooden circles and with hot glue.
And here we are… Taa-DAA !! I love it! Can't wait to accessorize them!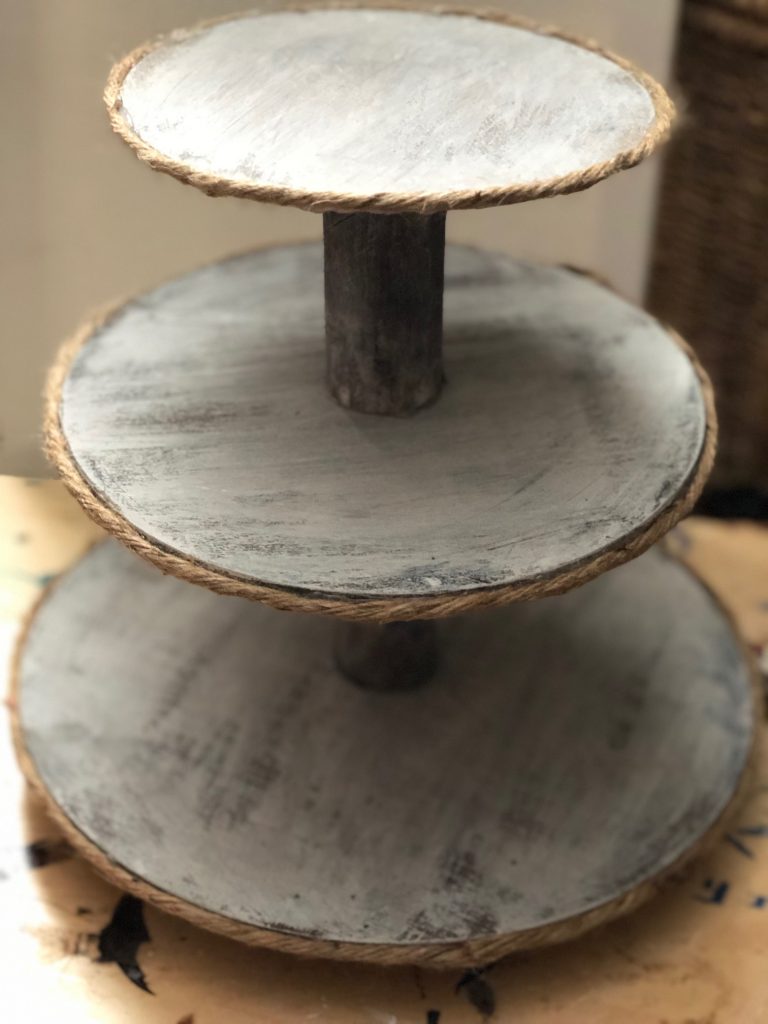 ---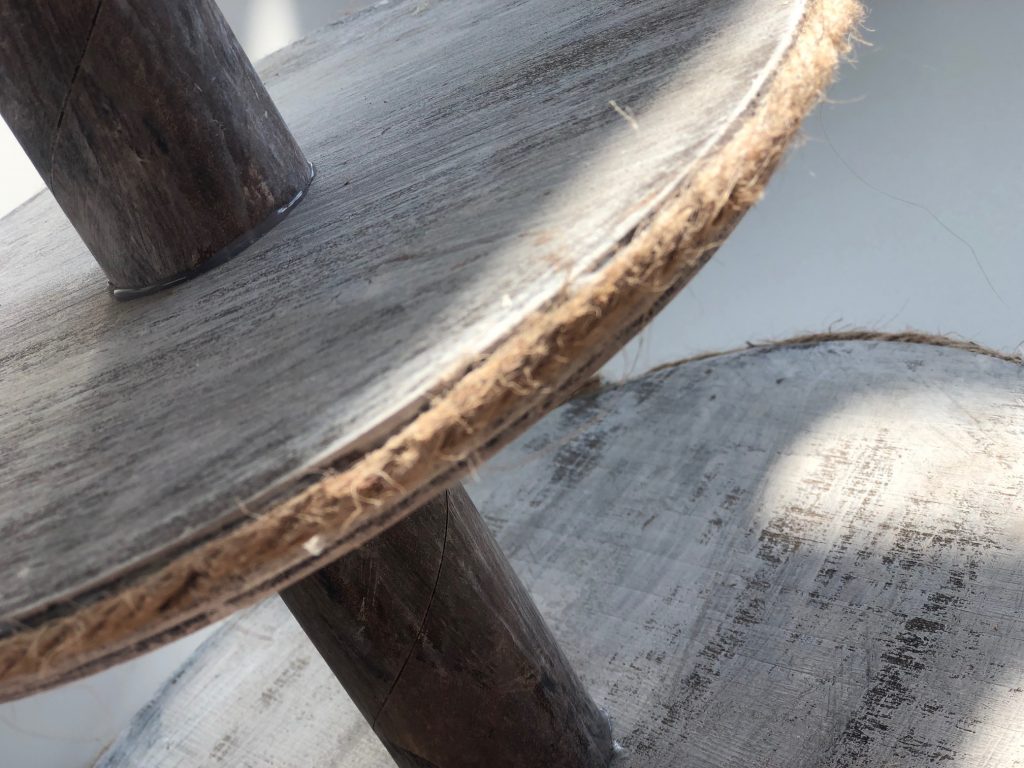 ---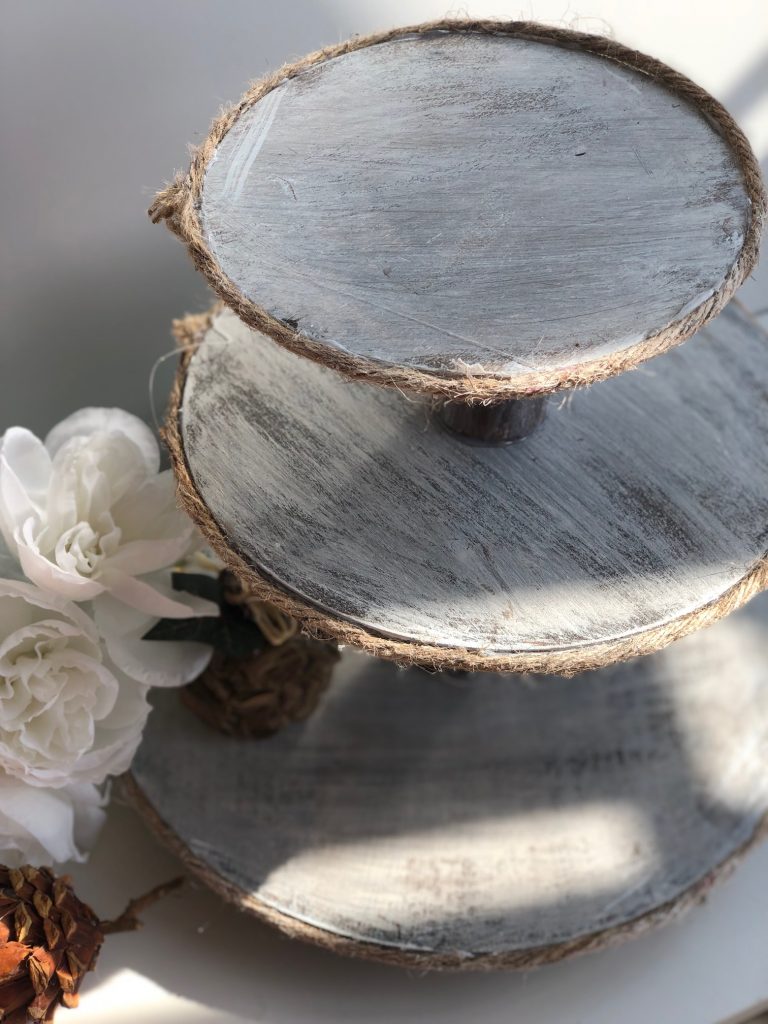 ---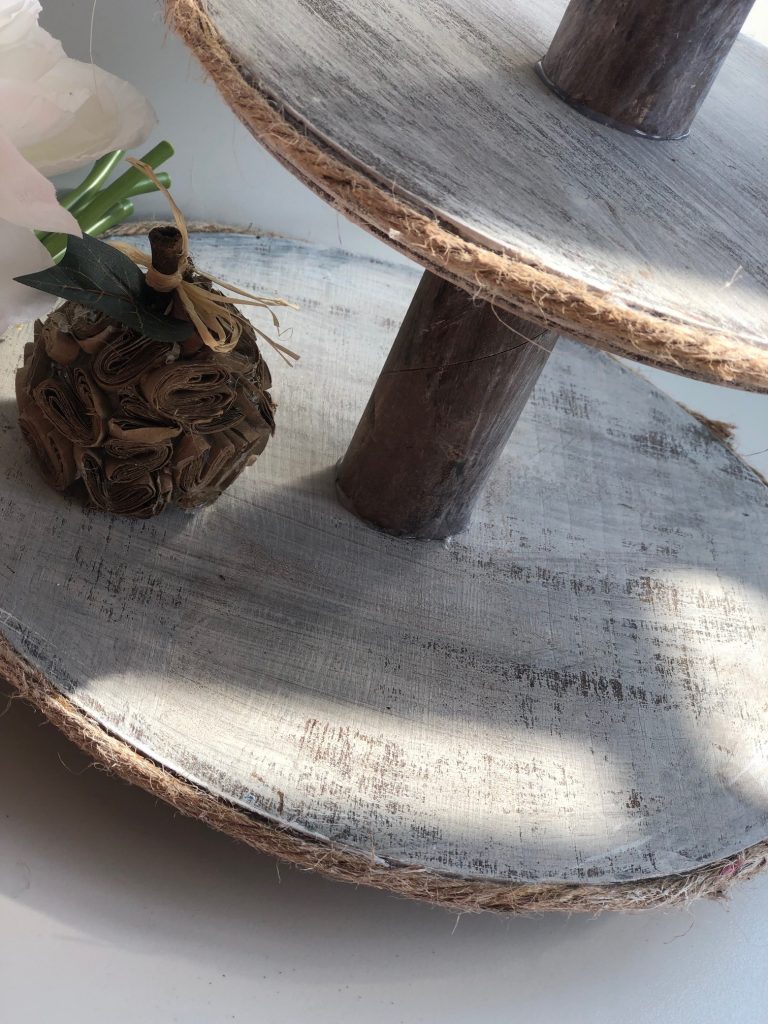 ---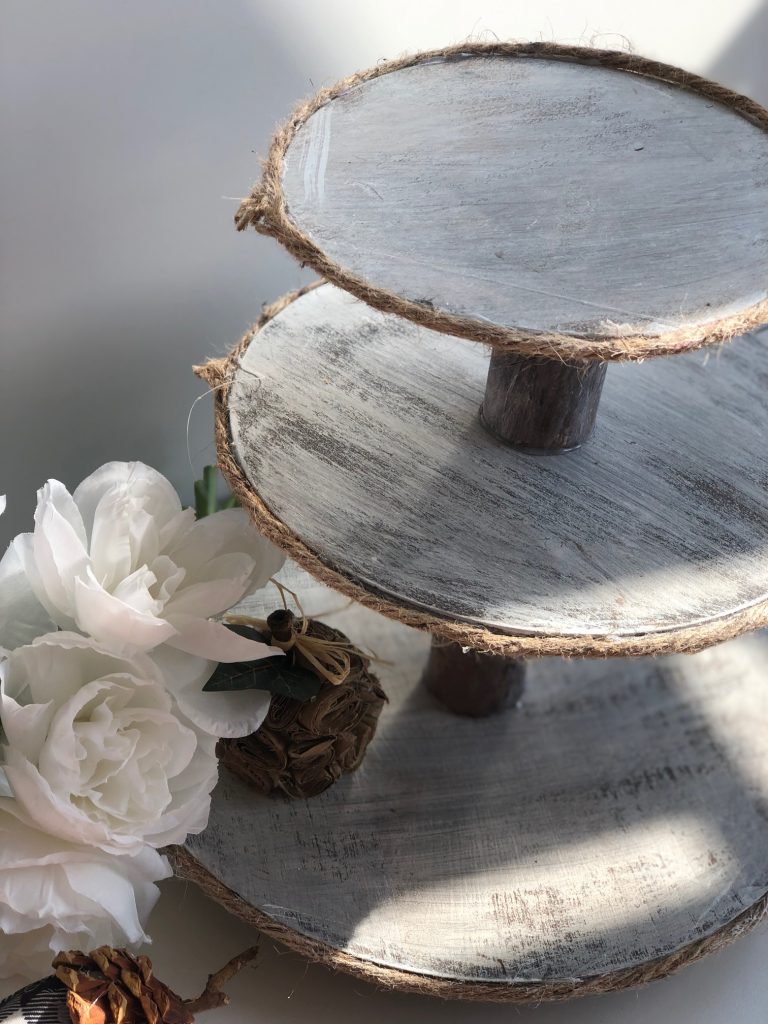 ---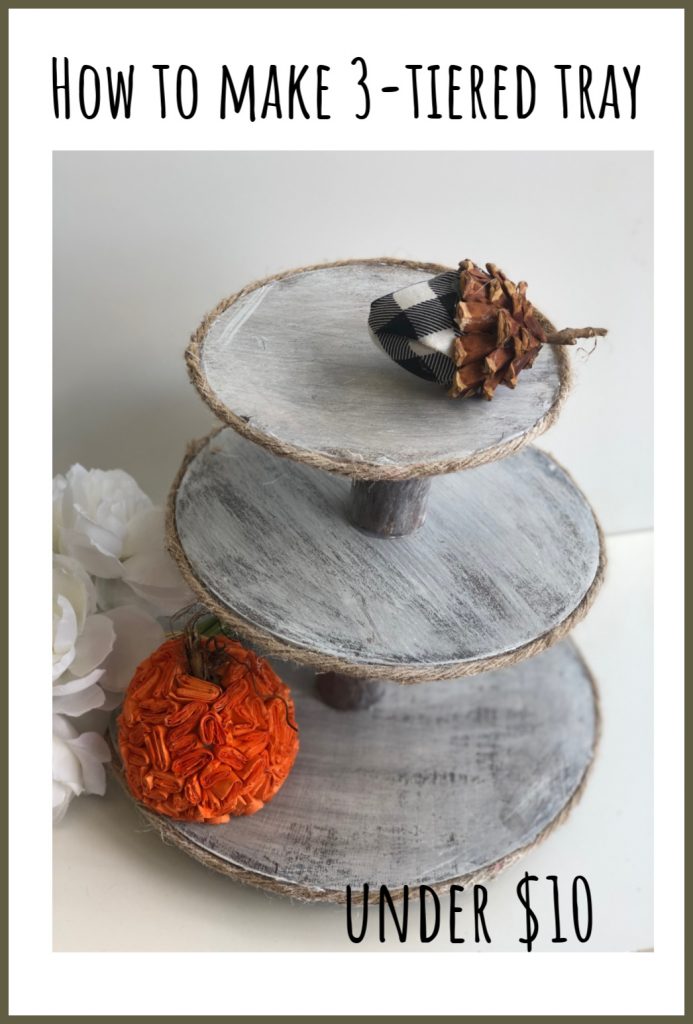 Hope that you enjoyed our little affordable project!
Don't forget to SUBSCRIBE and FOLLOW US on SOCIAL MEDIA!
If you love Thirfty Home Decor projects you need to see those too