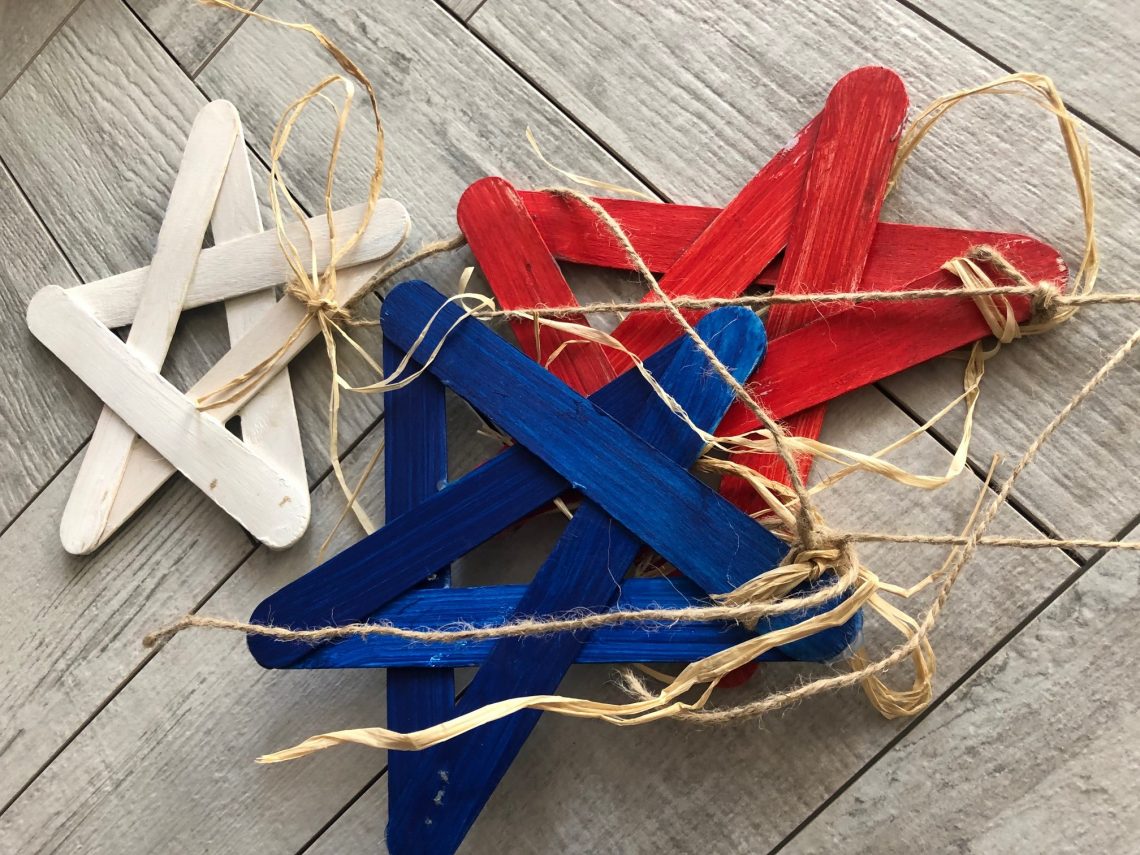 Red White & Blue Star Banner -DIY
Summer is almost officially here! Memorial Day is right around the corner and my daughter love to craft so we decided to decorate our fireplace for the occasion! Shall we make a banner? There are so many ways you can make a quick decor but today I like to make an easy star banner that I can use now and bring it to light around July 4th. Don't you just love perfect craft that can cover few patriotic holidays ? Let's gather some paint stir sticks and go to work. Let's make budget friendly patriotic diy project
---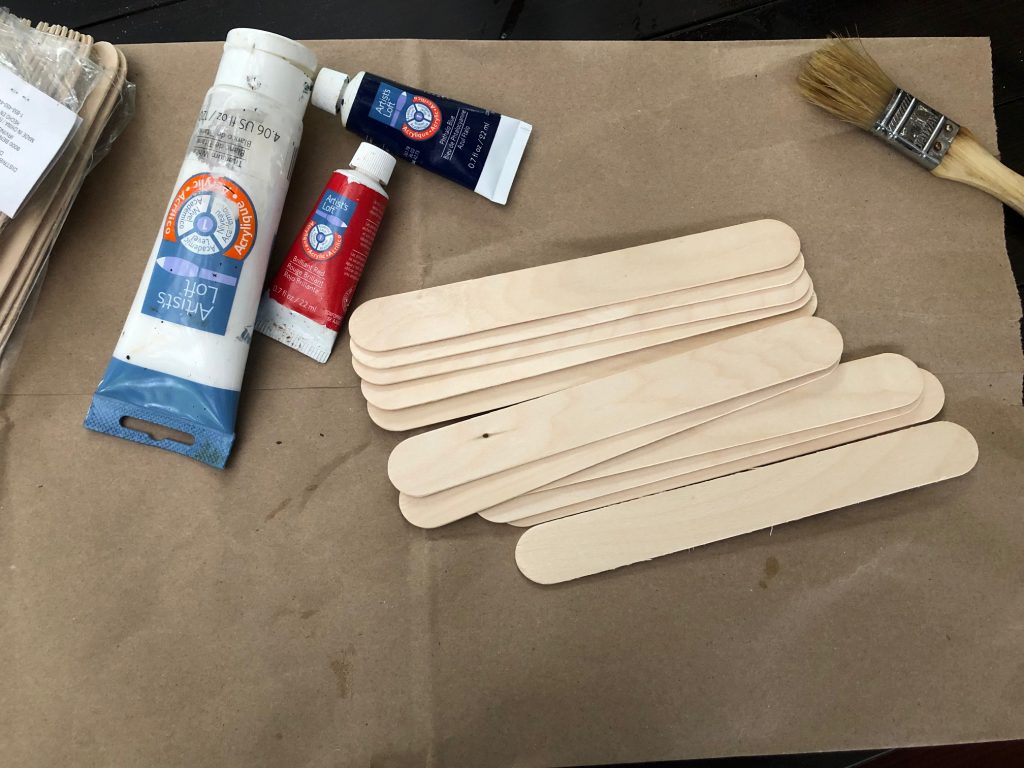 ---
Supplies needed:
Jumbo popsicle sticks got mine at Michales for school project a while back
Paint – there is always some around in my house
Hot glue and gun of course…ha ha ha
---
---
So let's begin!
But wait! Star layout can be a bit complicated… ha ha ha.Look through pictures bellow for the directions! All you need is 5 jumbo popsicle sticks or paint stir sticks. I promise it is super easy process. Make sure to overlap each piece to form a sturdy star
---
How to make a star
---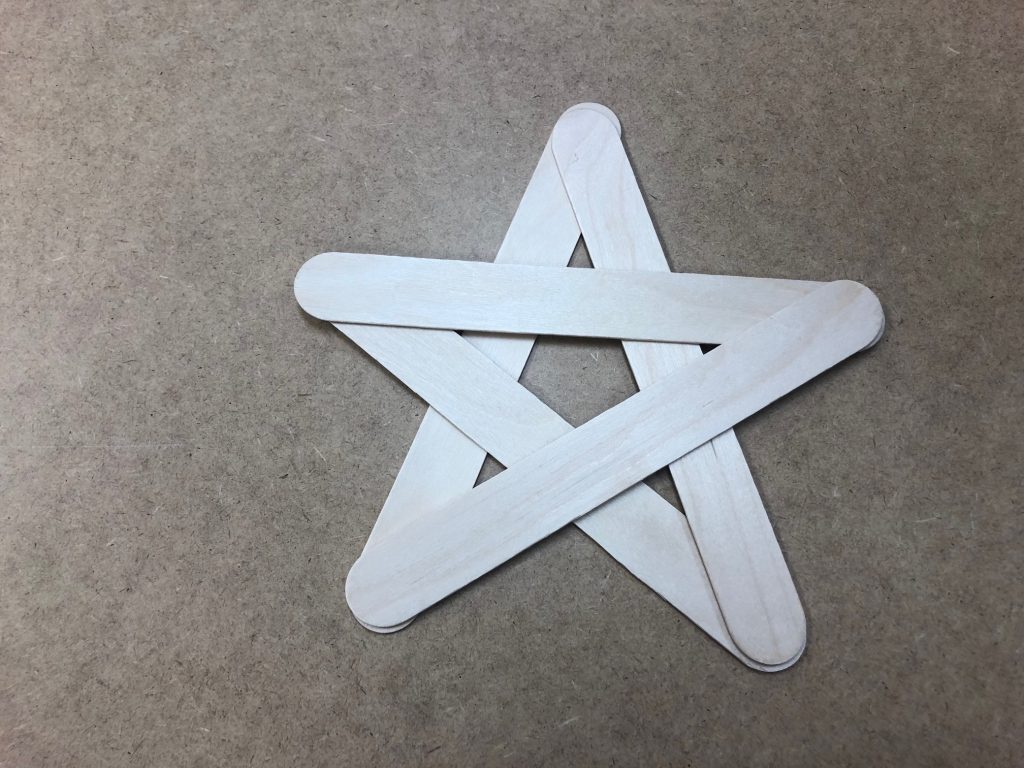 Easy right! Make sure that you weave your sticks as you go so it star is tougher plus it looks more interesting.
---
Let the painting begin! My plan is NOT to cover sticks with paint completely because I love rustic look.
---
---
With the help of rope and some Raffia my banner is ready! What do you think?
---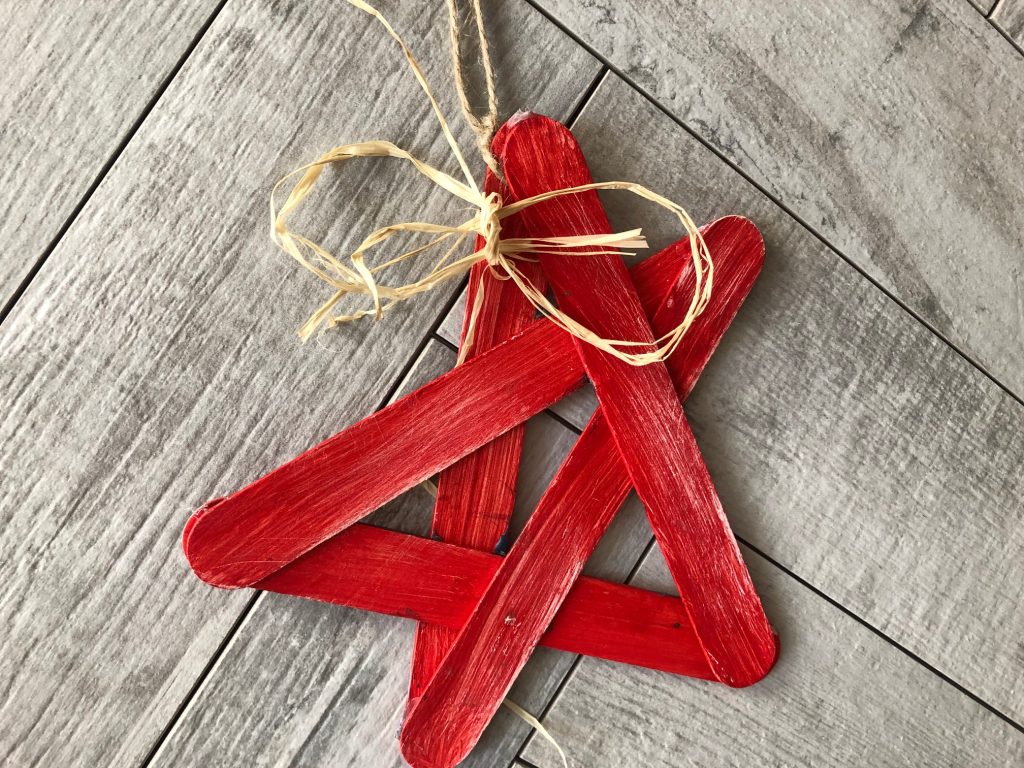 ---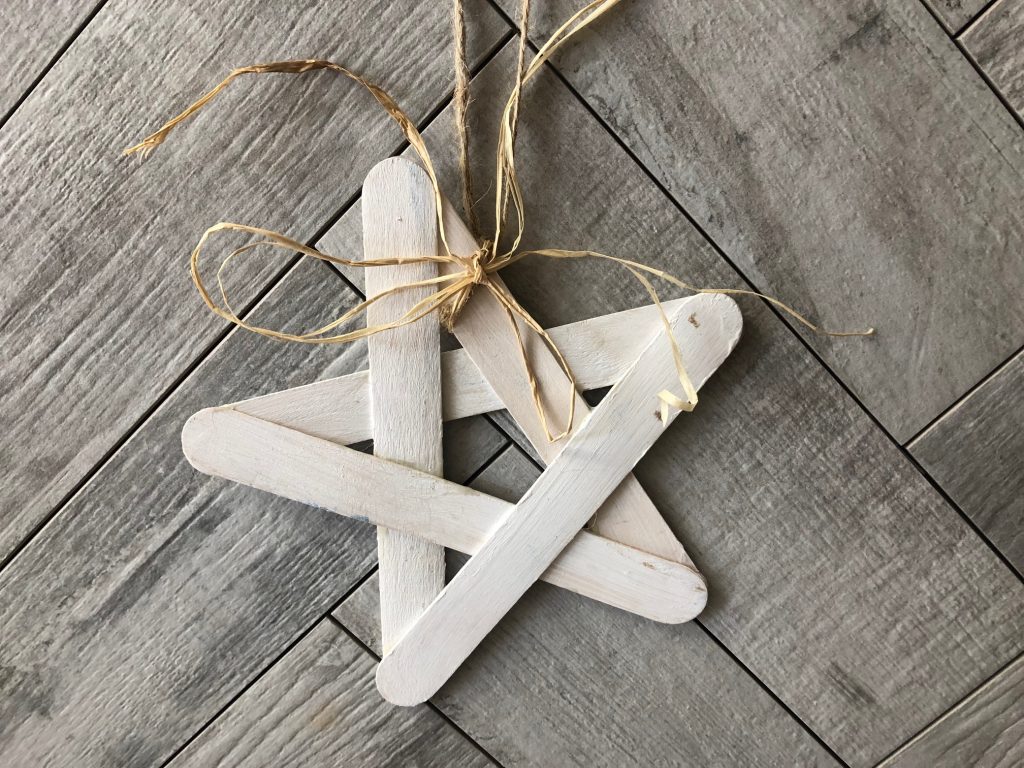 ---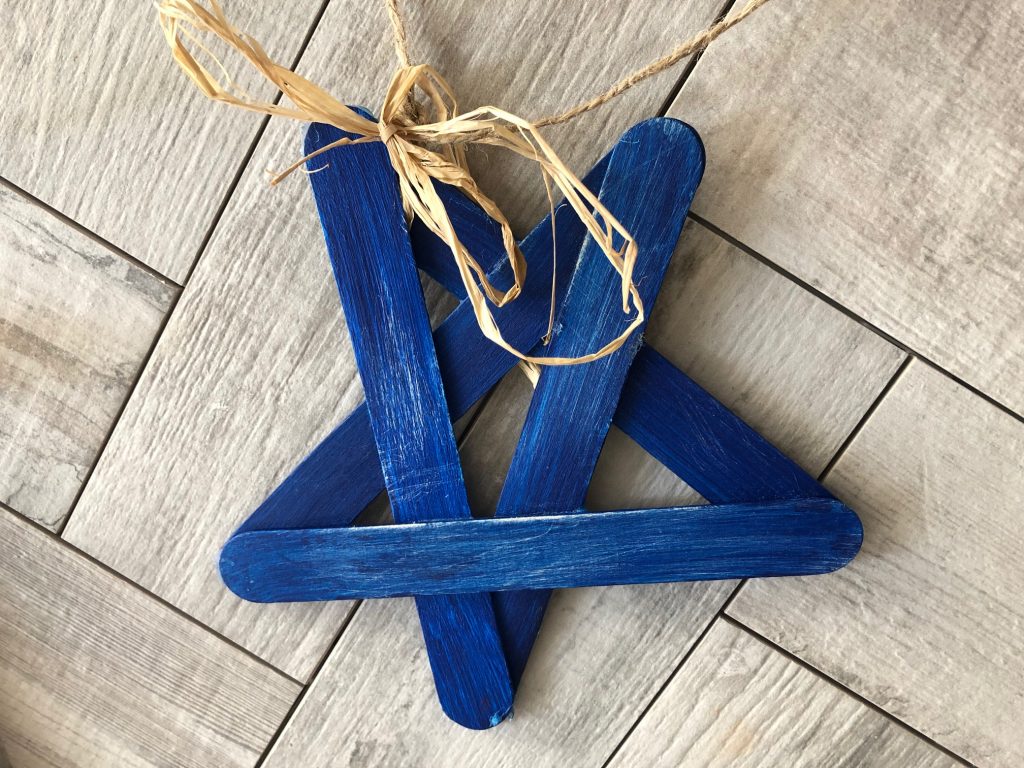 ---
Don't you think raffia makes all look so good? Perfect rustic touch our patriotic star banner made out of paint stir sticks on the budget.
---
---
---
I actually like it hanging on the hook a lot!
---
---
---
LOVE, LOVE, LOVE how this quick project look! I think I am going to do only white or natural finish garland that I can permanently display in my house!
---
Please Save This To Pinterest or Share on Social Media
Friends, your shares are how this site grows and I am sincerely grateful. A quick share to Facebook or save to Pinterest allows me to bring more home decor projects and crafts to more home decor DIY lovers
---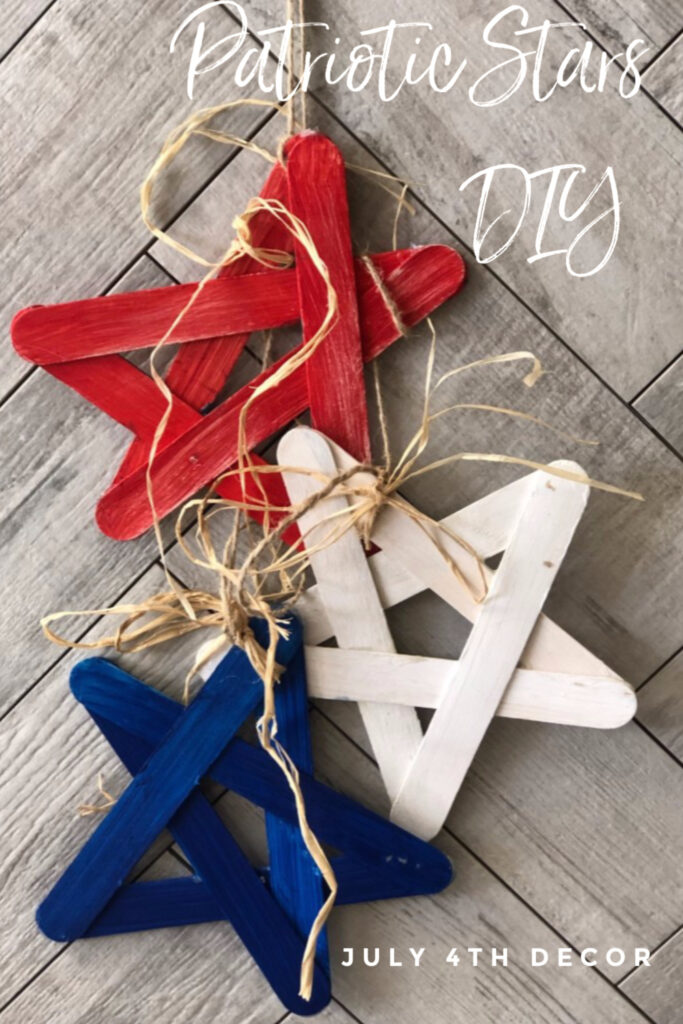 PIN IT FOR LATER!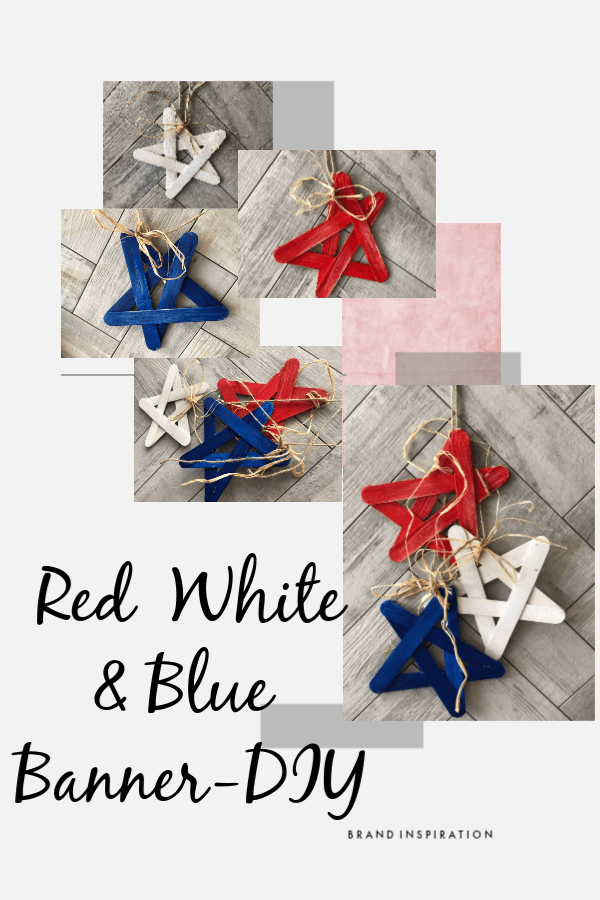 SUBSCRIBE AND FOLLOW US ON SOCIAL MEDIA!
---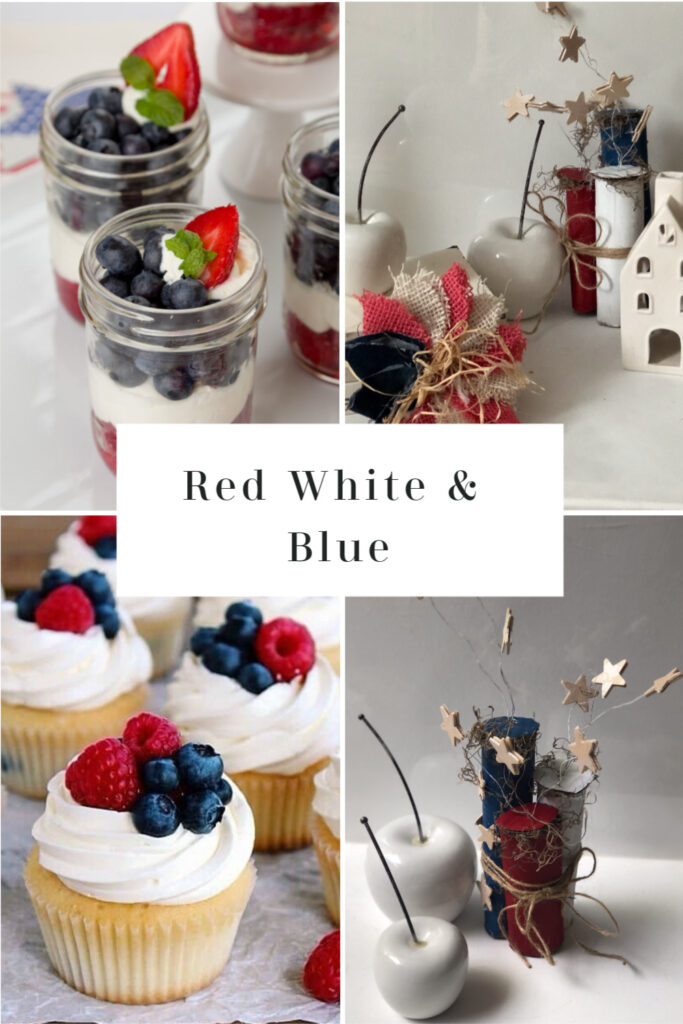 ---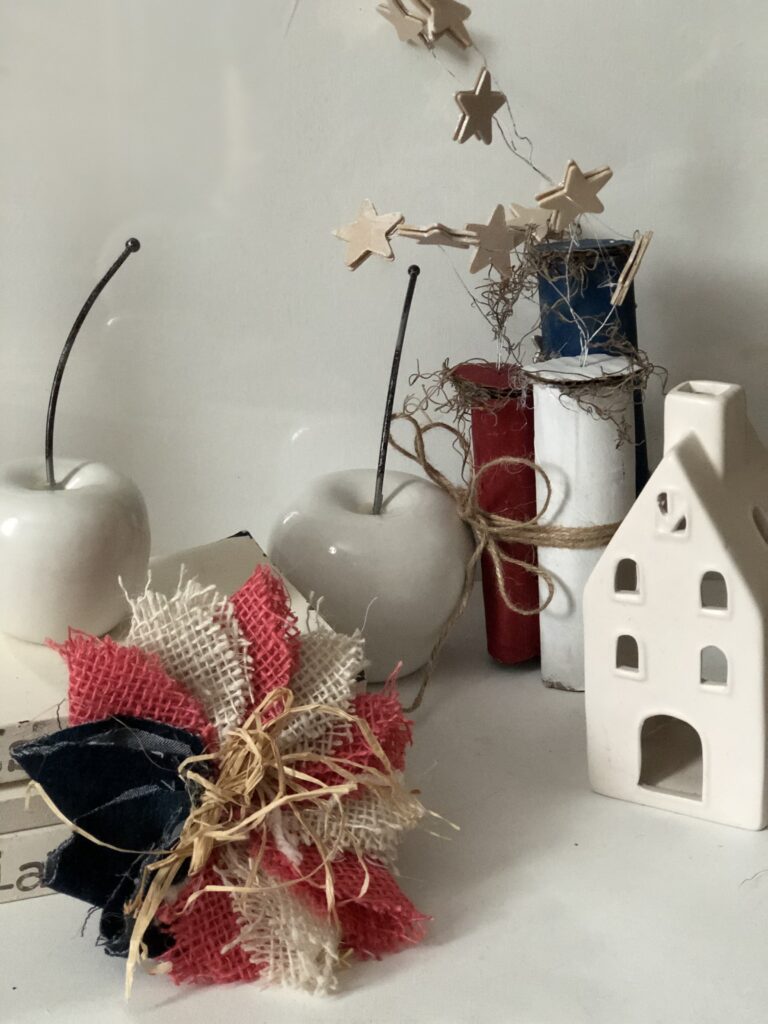 ---
No-Sew Throw Pillows from Placemat