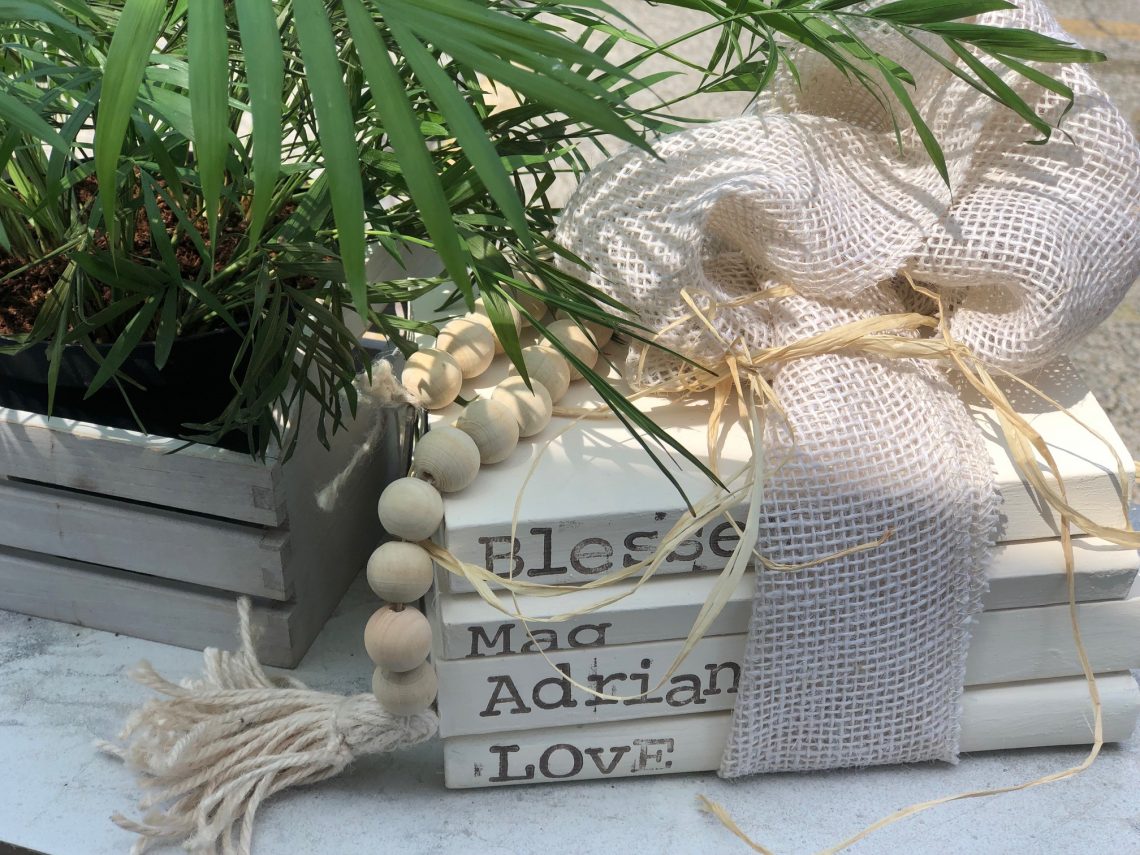 Farmhouse Stamped Book Stacks – DIY
I love a good crafty home decor project, and one that involves things I already have on hand is event better! Who doesn't have books at home and some paint? Just went through some old books on my shelf that I can re-purpose to make this craft… and Bingo! I have a good stack of it !
---
---
I am so glad that I didn't get rid off my guide to Disney Word from 2018…ha ha ha… because I love how thick that book is! It will be great for my project! So let's get things started, shall we?
Supplies needed:
Old Books
Miscellaneous ribbon, twine, and greenery for decoration
Paint the sides of the books with two coats of chalk paint, drying between each coat
---
---
Paint also sides of the book where pages are, to have that full "old look" with one coat of paint. Once paint is dry, I usually apply protective coat just to preserve it but it is optional. I just like to do it.
---
---
Decorating books is my favorite part of that project. You can use stamps like I did if you have them, or you can write your words with a marker. It will look good too
---
---
Stamp your quote on the spine. Please note that this is an imperfect art. Do not let the imperfections stop you. I promise this will be cute in the end! If you want to, you can use sandpaper to sand some of the excess ink off of your book spines.
---
---
All done! Isn't that cute? If you look closely you will see there is BEAUTY in an imperfectness about this craft. I always say -with all things re-purposed, I say "go with the flow"! It comes out very cute in the end! Love to stage around with my books in the house. Check out our other post HERE and learn how you can accessorize with those books.
---
---
---
---
---
Stacked books are one of my favorite ways to add interest, texture and height when I am decorating my home. You can also find them at the salvation army and thrift stores for like $1 or less so they are crazy budget friendly, too.
---
Thrifty Home Decor Ideas
---
---
---
---
DON'T FORGET TO SUBSCRIBE!
---
*post contains some affiliated links