Book Page Valentines Day Wreath DIY
As the Valentines Day is approaching I am busy transitioning my home decor from Christmas to Winter and now I started to think Valentines Day. I usually don't decorate much for that day but love to have some neutral accents throughout my home. I am not really a big fan of color so I like to show you my idea on my Valentines Day decor. If you follow me you know that I love Farmhouse style with Shabby Chic flair …lots of details. Today I like to show you a wreath that I made out of things you already have home…book pages. Who doesn't love budget friendly elegant home decor? Not me .. ha ha ha. I am going to frame my wreath in the Dollar Tree picture frame. Love me some Dollar Tree craft.
Things you need to create Book Page Valentines Day Wreath
Picture Frame ( my was 14×16)
Cardboard big enough to cover picture frame
Book ( purchased my at the Dollar tree)
Hot glue gun and glue sticks
Ribbon or lace
---
I am so excited to show show you a detailed video on how to make version of Farmhouse style Book Page Valentines Day Wreath.
---
Make sure your book isn't too old and fragile or it will tear too easily. Mine was fairly new, but looked antique along the outside edge.
---
Shabby Chic Farmhouse Book Page Valentines Day Wreath– Dollar Tree craft
---
---
In my opinion, the photos don't do a good job of capturing the texture, colour and texture of this book page wreath. I truly love to make that wreath. Perfect Farmhouse style on the small budget framed wreath. Dollar Tree Valentines decor couldn't look any better…don't you think so?
---
---
---
---
---
---
---
Please Save This To Pinterest or Share on Social Media
Friends, your shares are how this site grows and I am sincerely grateful. A quick share to Facebook or save to Pinterest allows me to bring more home decor projects and crafts to more home decor DIY lovers
---
---
Check below some more amazing ideas for your Valentines Day decor from my blogging friends.
---
Pamela from DIY Vibes is making super cute Valentines Day Signs!
---
Wreath from Sara at Salamonde is the one I need to try to make! Love that ombre effect!
---
Becca from Hello Central Avenue Pom Pom wreath is super sweet! Love that pink accents!
---
Kippi from Kippi at Home really have lots of elegant ideas for the Valentines Day decor.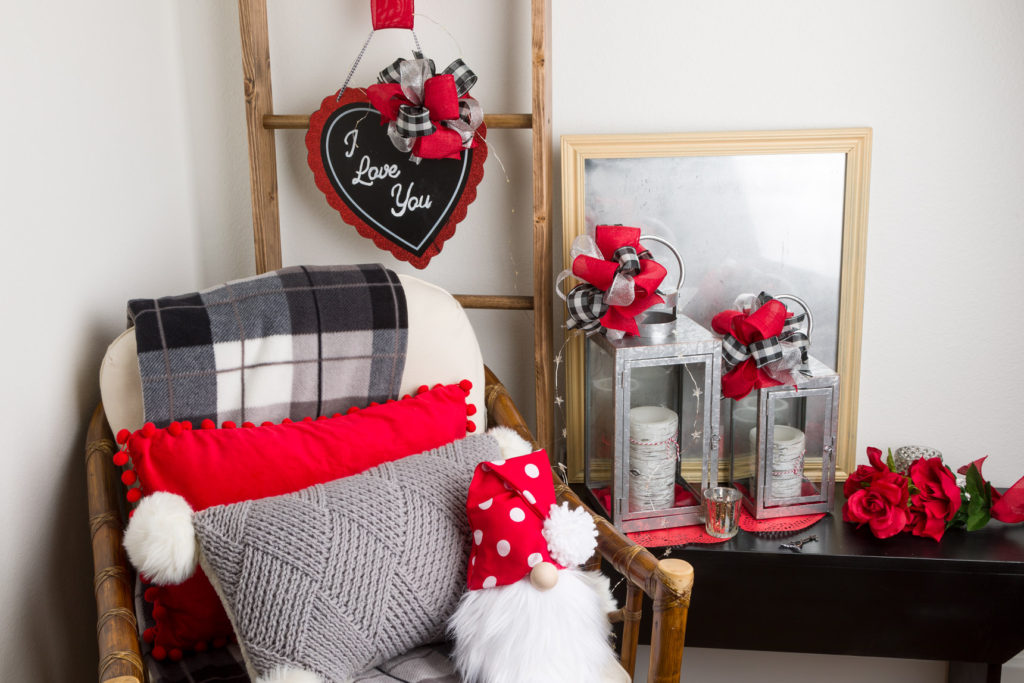 ---
Lia at Southern Yankee DIY made these adorable Valentine's day tea towels. So easy to make and budget savvy too!
---
Michelle from Our Crafty Mom made this beautiful Gnome Wreath out of recycled items. I love that Gnome!
---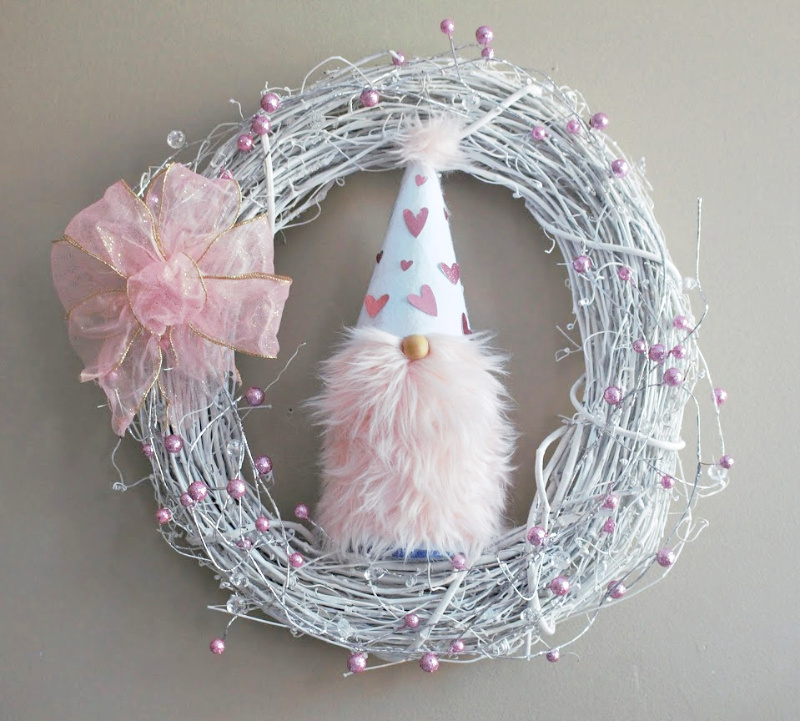 Kerri from Mama Dares to DIY shows us how to create a beautiful Valentine's day front porch display.
---
Rebbeca from Zucchini Sisters made Burlap Wreath for Valentine's Day with Bow Tutorial
---
Valentines DIY Crafts from Olivia of Olivia O'Hearn