This project idea was triggered by the pine cones that my dear friend send to me couple of weeks ago. They are sitting in a box smelling beautify right now waiting for me to use them. It may be a while so I decided to find a way to display them in my home before they became part of my projects so Let's make a Rope Bowl! Bowl that I can use for sure for other things as time goes on or even serve bread at the dinner table.
---
ITEMS NEEDED FOR THE PROJECT
---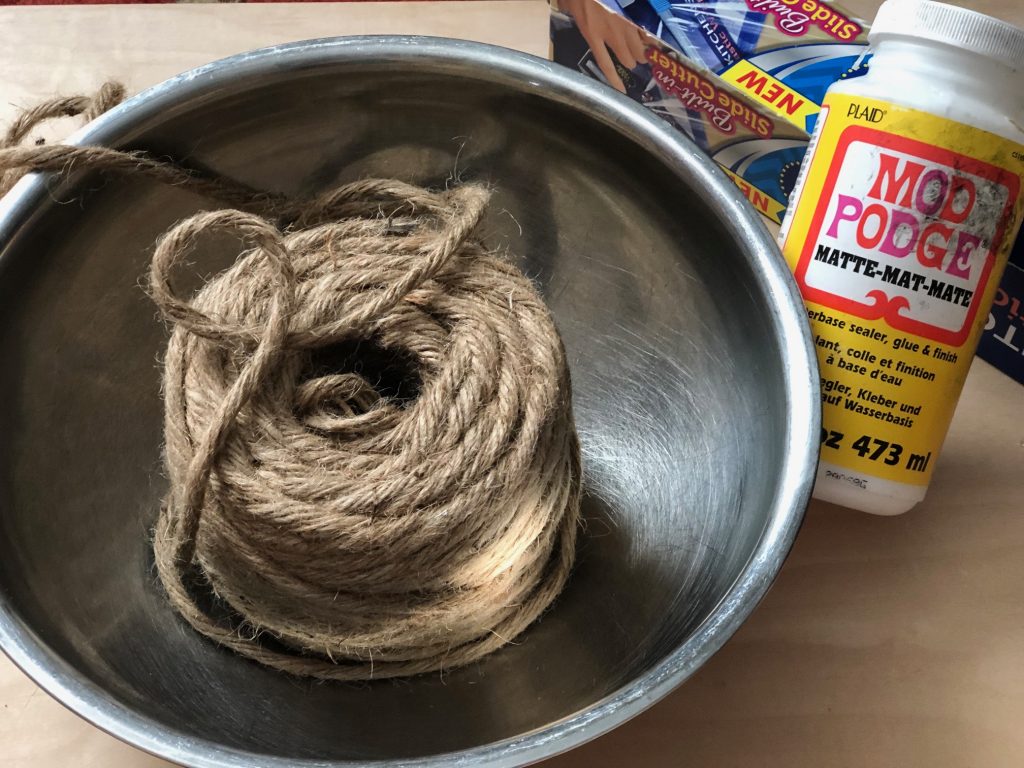 ---
First you need to find a bowl that you like to use as a template.Wrap your bowl tightly with saran wrap as it shows on the pictures below.
---
---
Apply a good amount of a Mod- Podge all over your layer of Saran-Wrap. Make sure to protect your surface …it may be bit messy.
---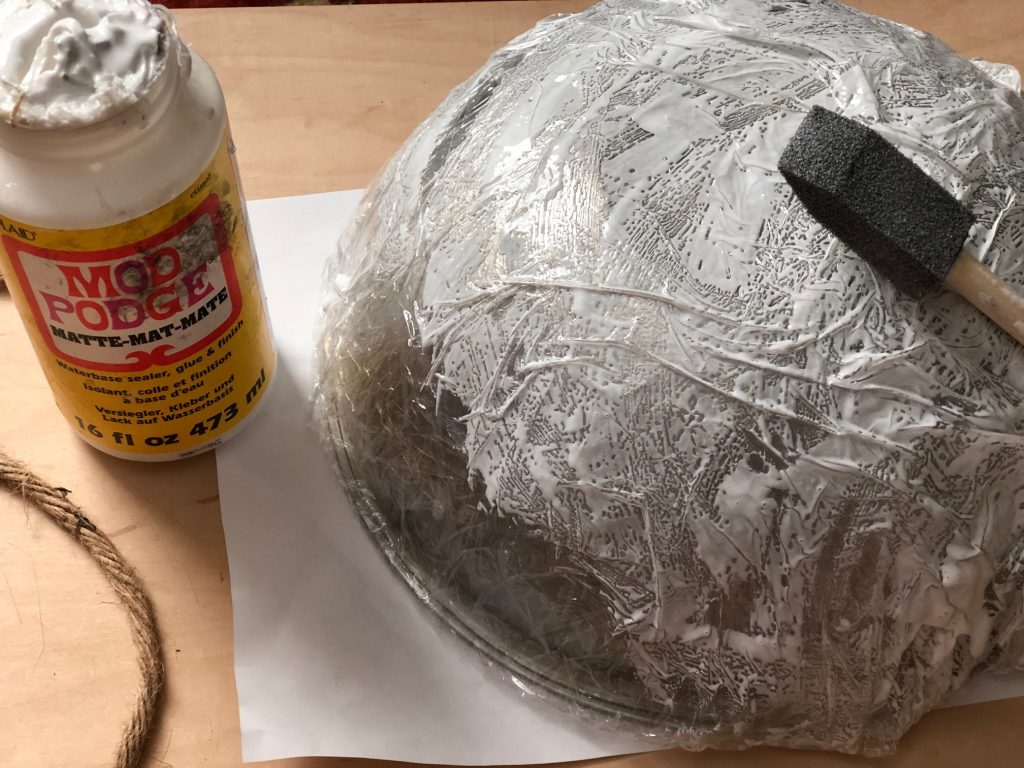 ---
Start to layer your rope around bowl starting at the top as it is shown in the picture below. To my surprise all was nicely sticking together.
---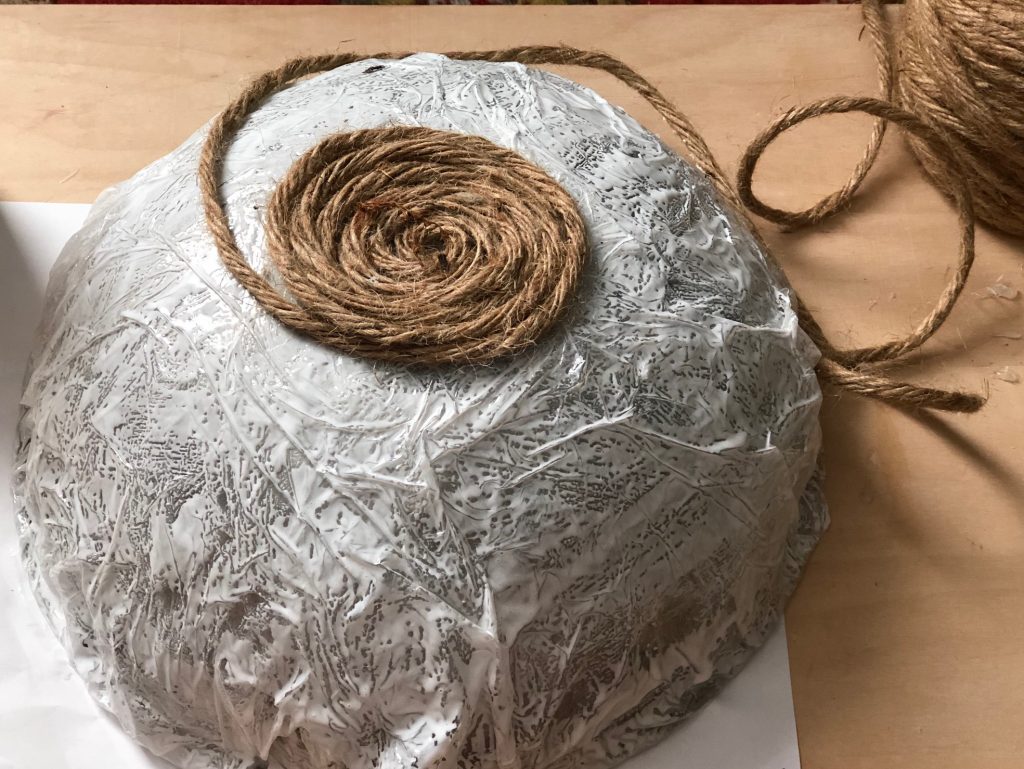 ---
Make sure rope is layered evenly all around without leaving any gaps.
---
---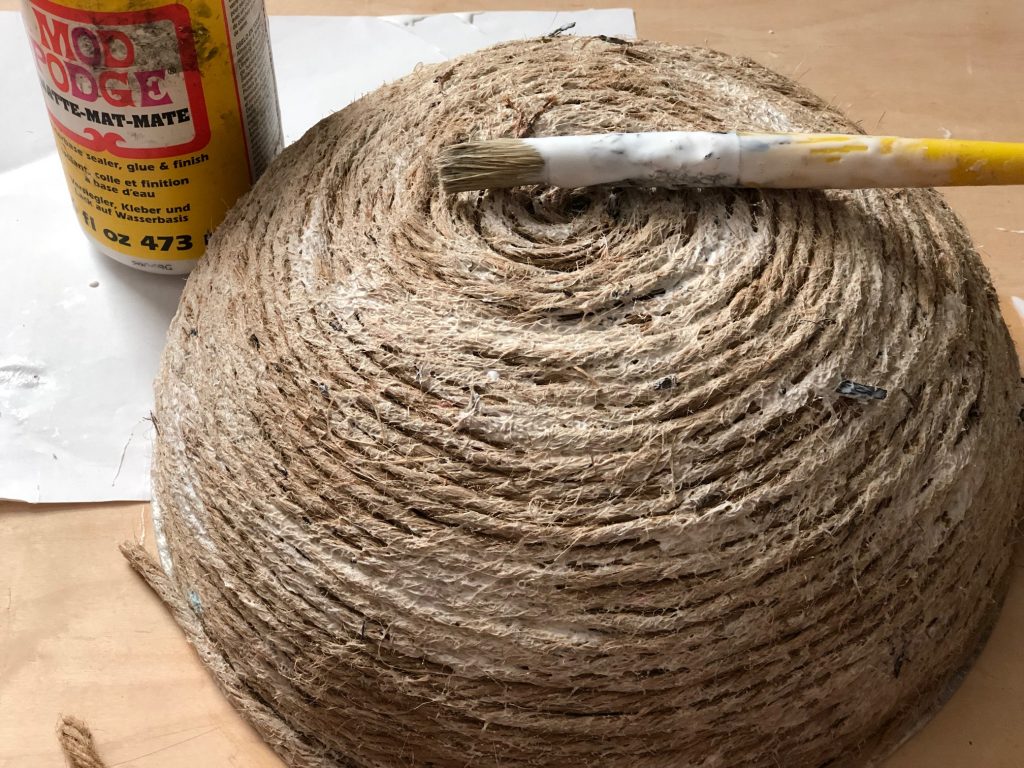 Apply a thick coat of Mod-Podge to a layered rope. Make sure to cover all. Leave to dry for few hours. I am going to leave mine overnight just to make sure all is dry.
---
It is all dry now I hope. Carefully separate bowl from your template and remove inner coating of saran wrap
---
---
It looks awesome! All layers are nicely attached! Love it my rope bowl!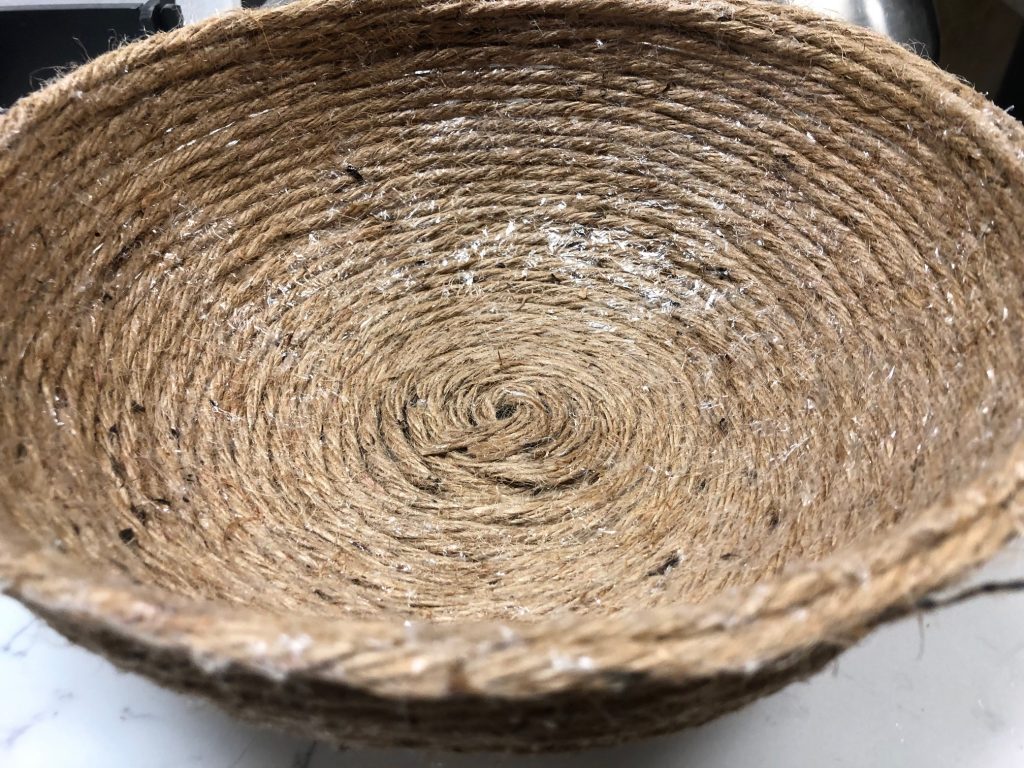 ---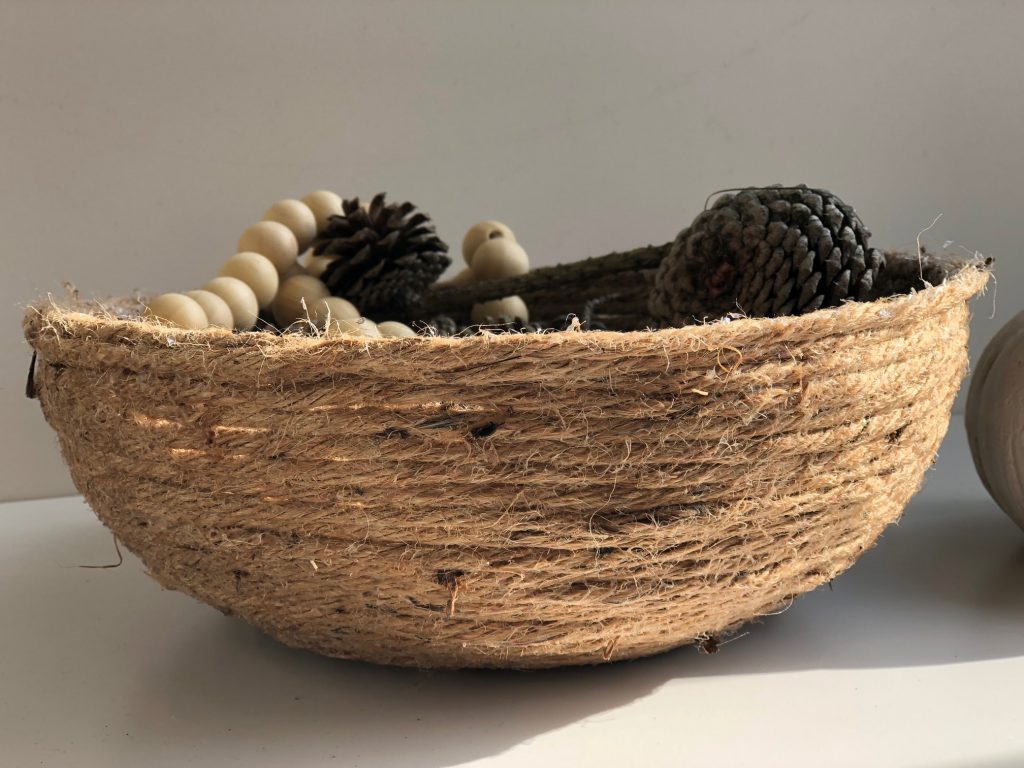 ---
Really love the way my little project turned out! I am for sure going to make more of them! Just noticed my daughter hair ties scattered all over her table!
---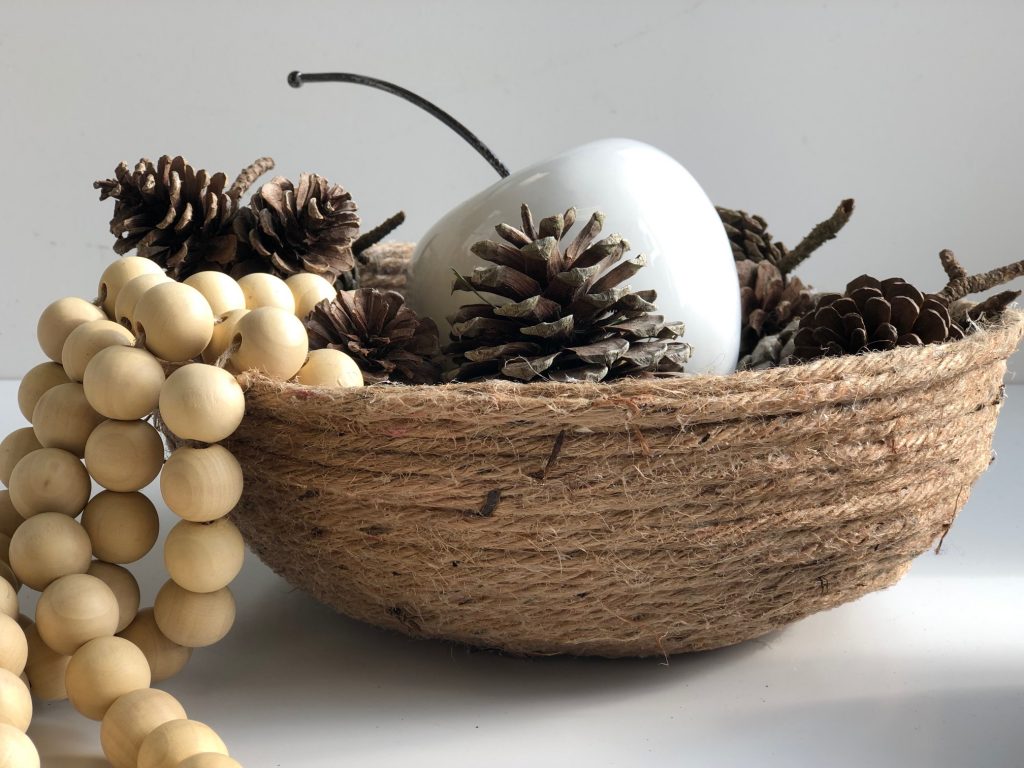 ---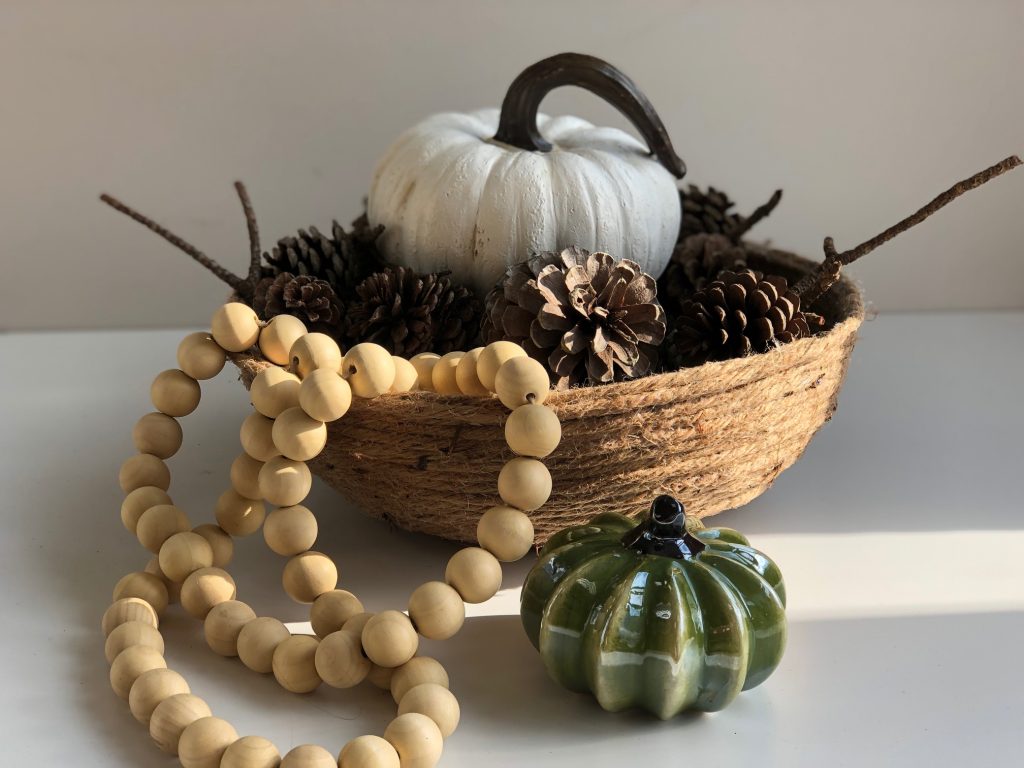 ---
Please Save This To Pinterest or Share on Social Media
Friends, your shares are how this site grows and I am sincerely grateful. A quick share to Facebook or save to Pinterest allows me to bring more home decor projects and crafts to more home decor DIY lovers.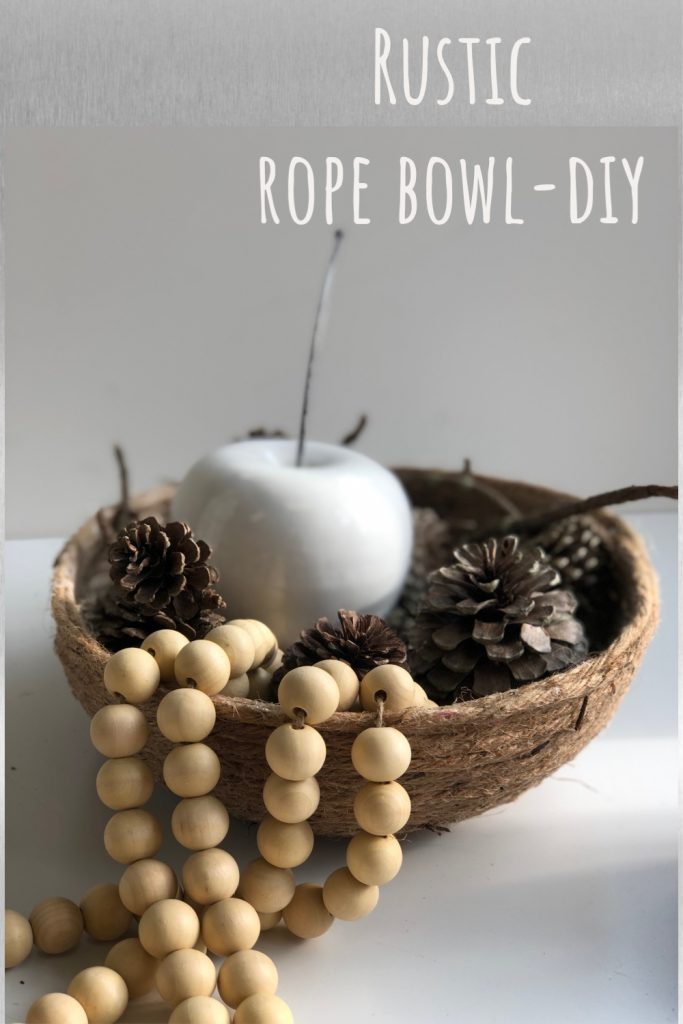 ---
Hope that you enjoyed our little idea! Make sure to SUBSCRIBE to our blog and FOLLOW US on all SOCIAL MEDIA to stay in the loop.
Check our other projects on our blog. Here are some ideas
Love the look of topiary trees, but don't want to pay the high price tag? Here's a way to make DIY topiary trees from Dollar Store supplies
---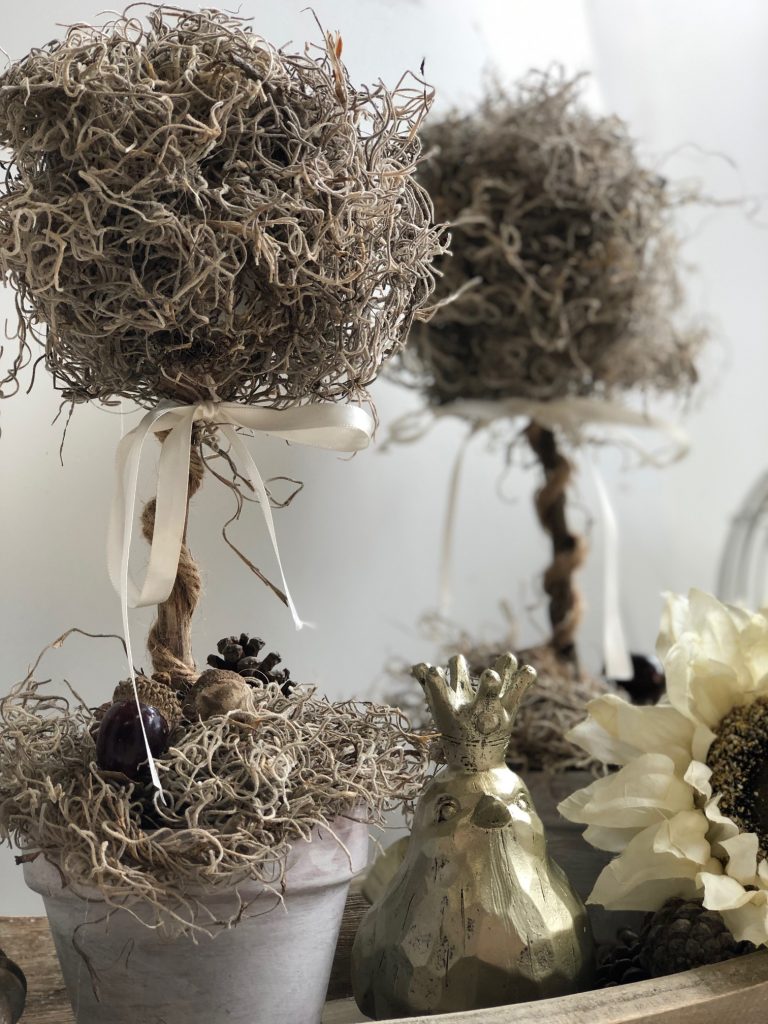 ---
Put your imagination to work. Terra Cotta pots are really fun to work with.