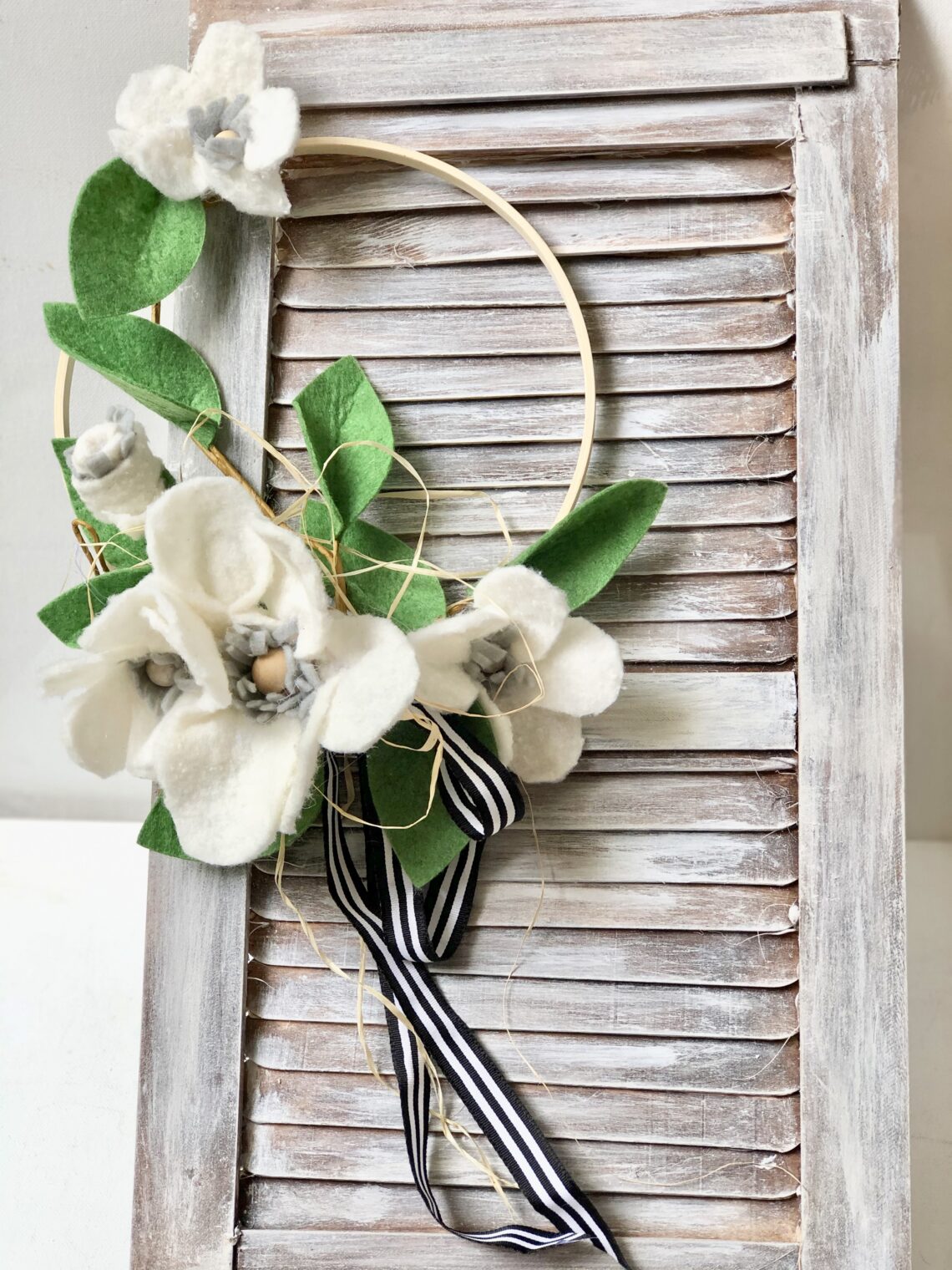 Beautiful Felt Flowers Wreath
If you follow me for some time you know that I love to make flowers. It seams that they run in my DNA. I have been making them since I was a little girl with my Mom. Make sure to check my blog and my YouTube Channel for lots of flower making ideas. Today I would like to share with you a simple and easy felt flower tutorial that we will use to make a wreath. Embroidery hoop is my favorite wreath base material.
Items needed to make a Felt Flower Wreath
This post may contain affiliate links. This means that if you purchase from one of the these links I will make a small commission, but rest assured you will not pay more for any products.
---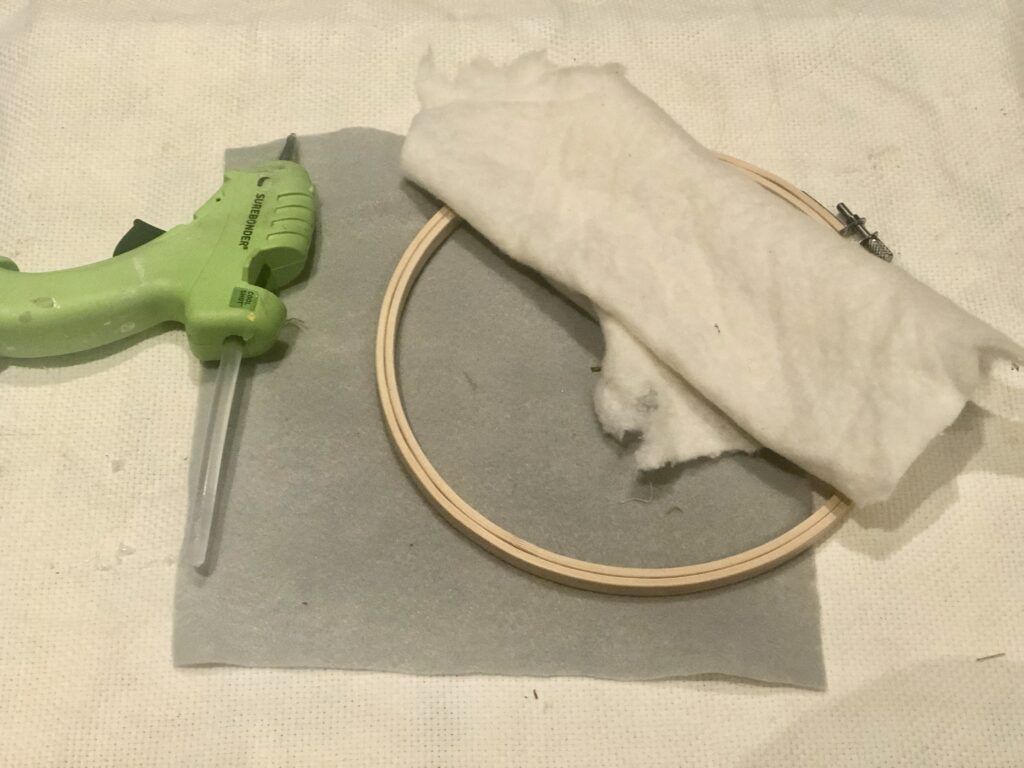 ---
---
Steps on How to make easy Felt Flower
Let's begin and make our Felt Flower petals. Cut 3 " wide and around 12 " long strip out of your felt.
---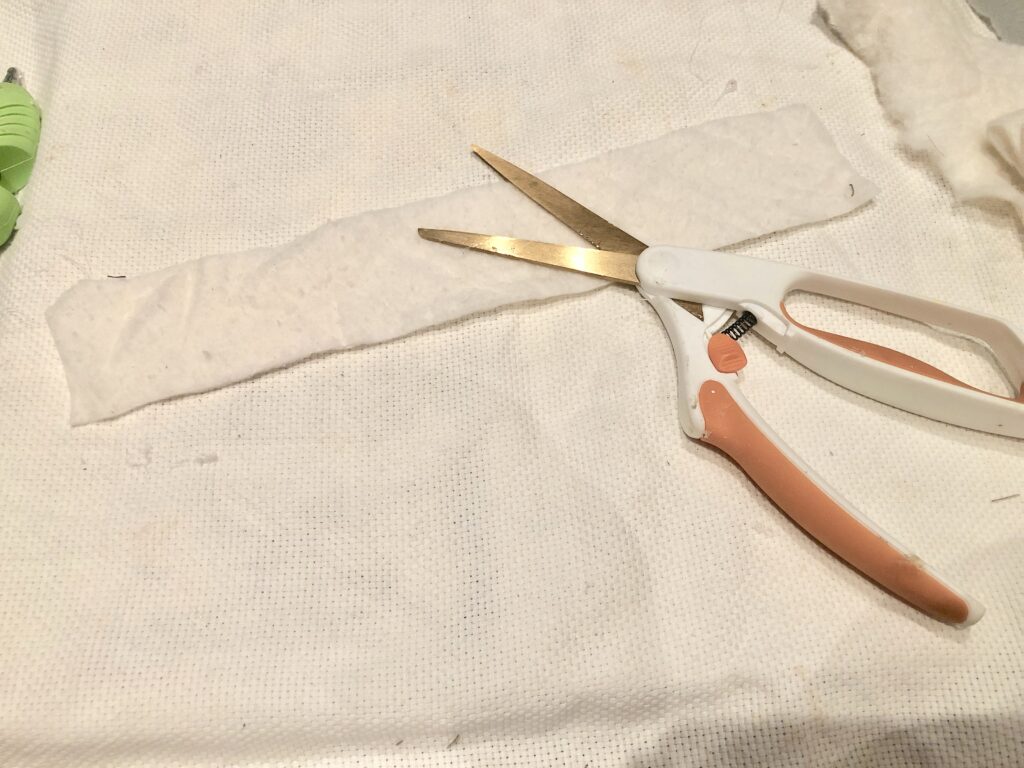 ---
fold your felt into 2 " squares and round of top portion of each square
---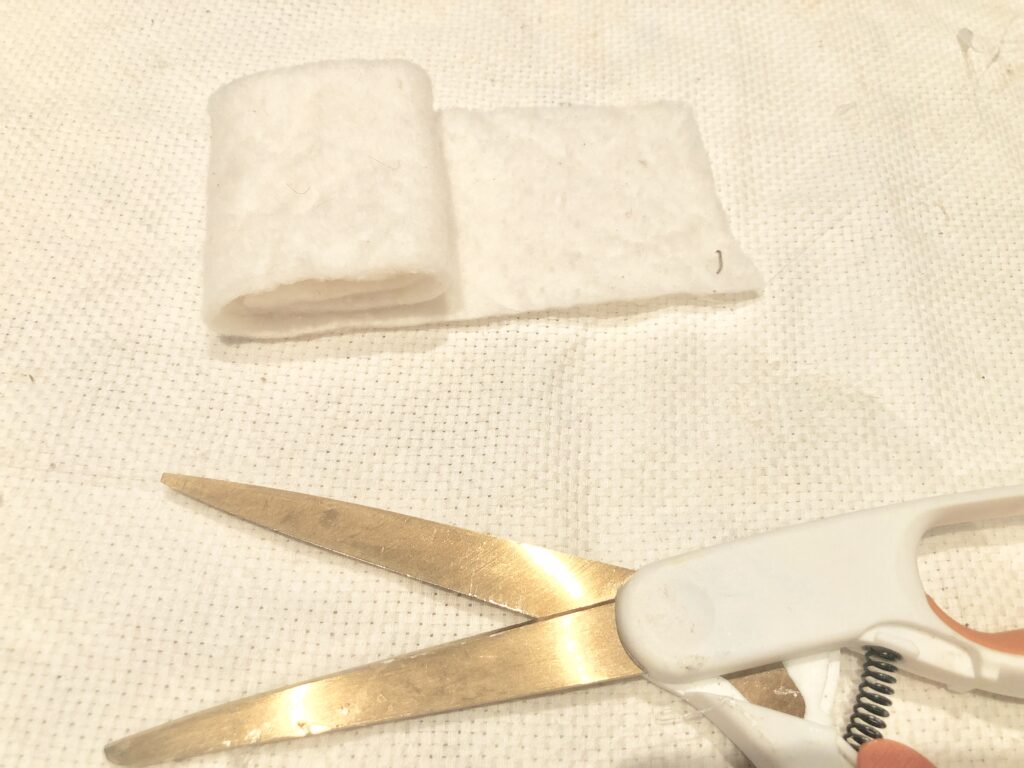 ---
cut 1.5″ x 5″ strip of another color of felt that will be used to make our felt flower center
---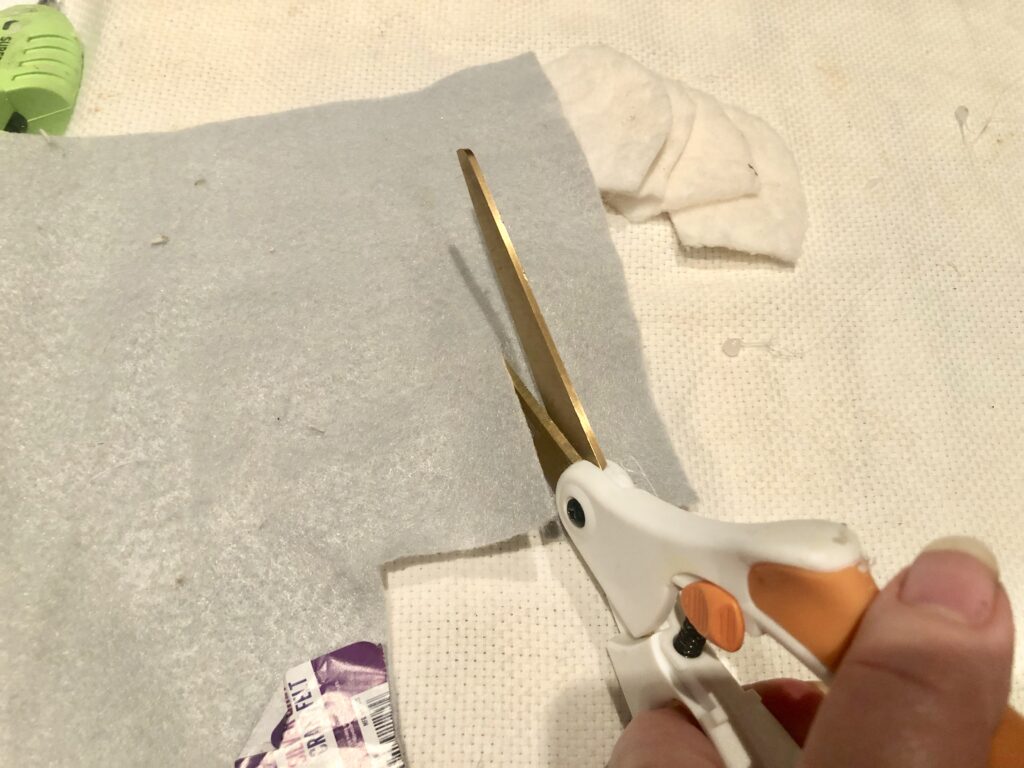 ---
Make small cuts on the the side of that strip
---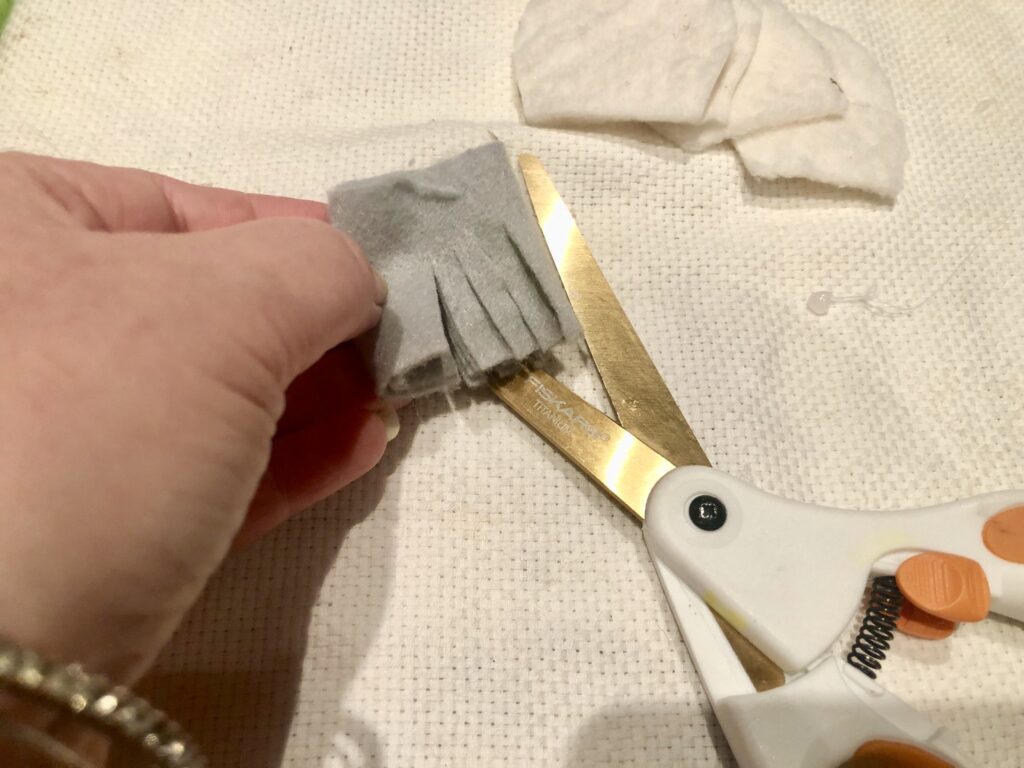 ---
Easy Flower assembly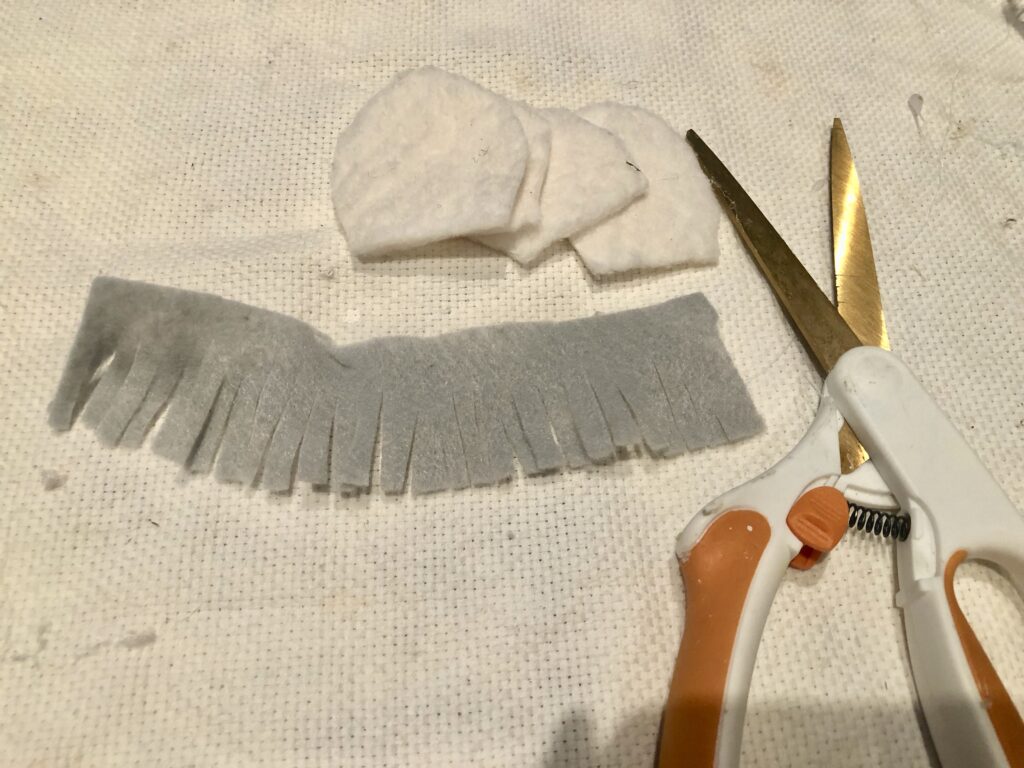 ---
all pieces are ready and it is time to start to assemble our felt flower. I like to use wooden bead and roll my fringed strip around it. Of course a small dab of hot glue at the beginning would be helpful
---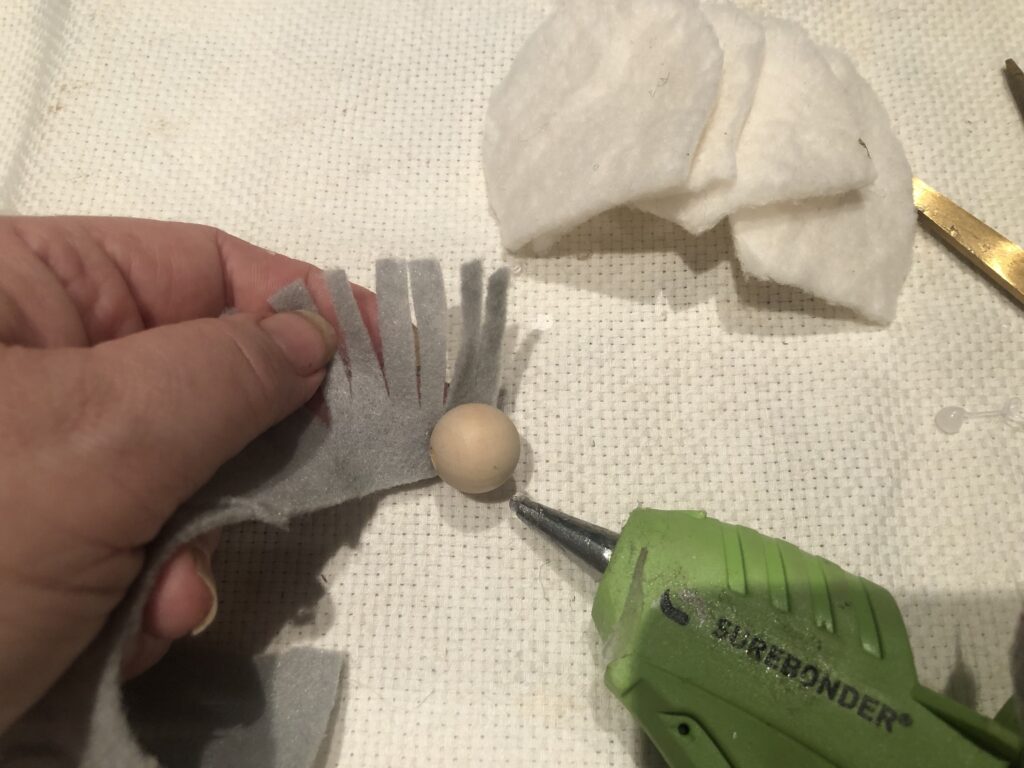 ---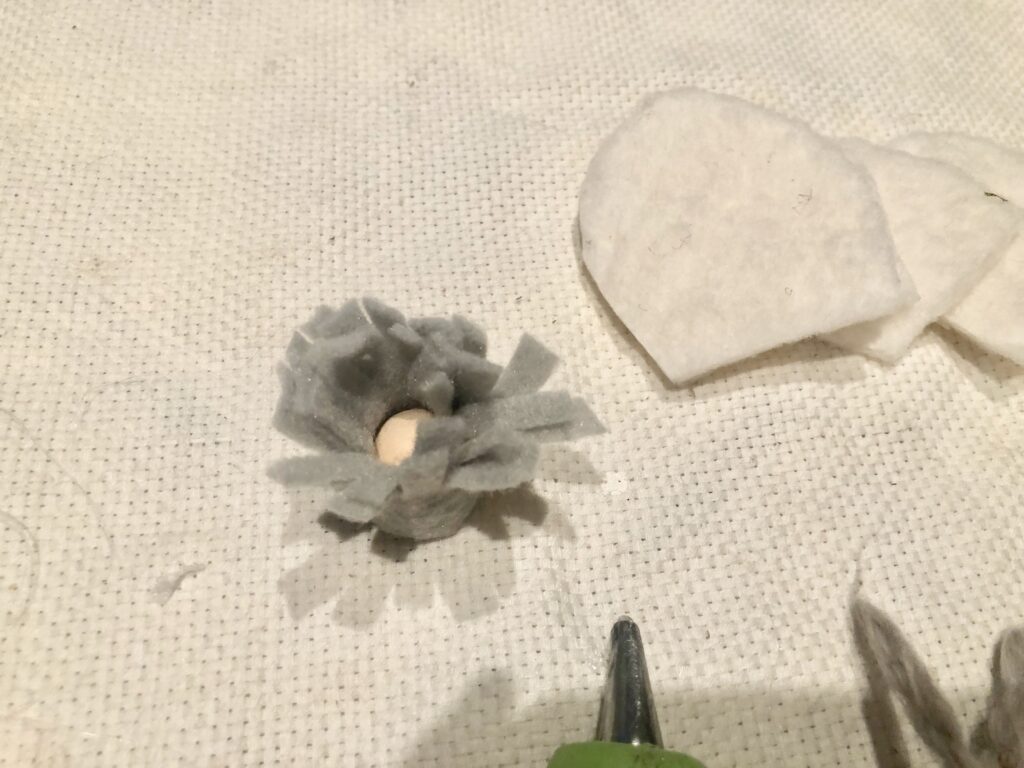 ---
I like to shape my petals a bit and create a scoops. Little bit of hot glue in the middle of each petal will do a great job
---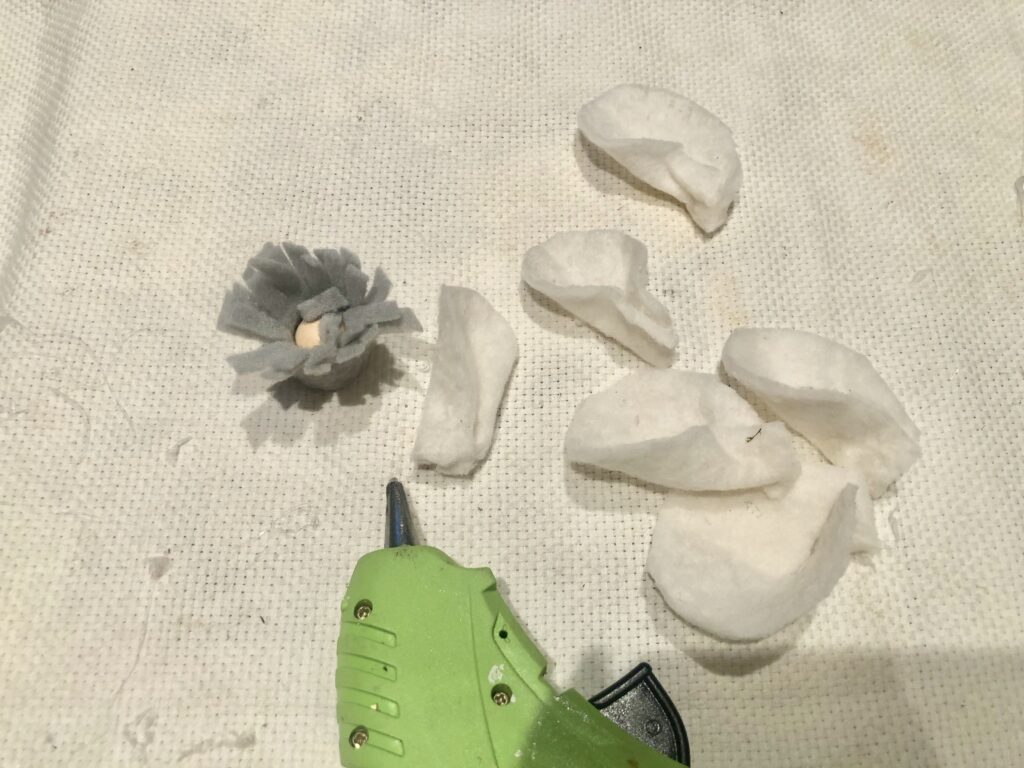 ---
align flower petals around fringed center slightly overlapping each other
---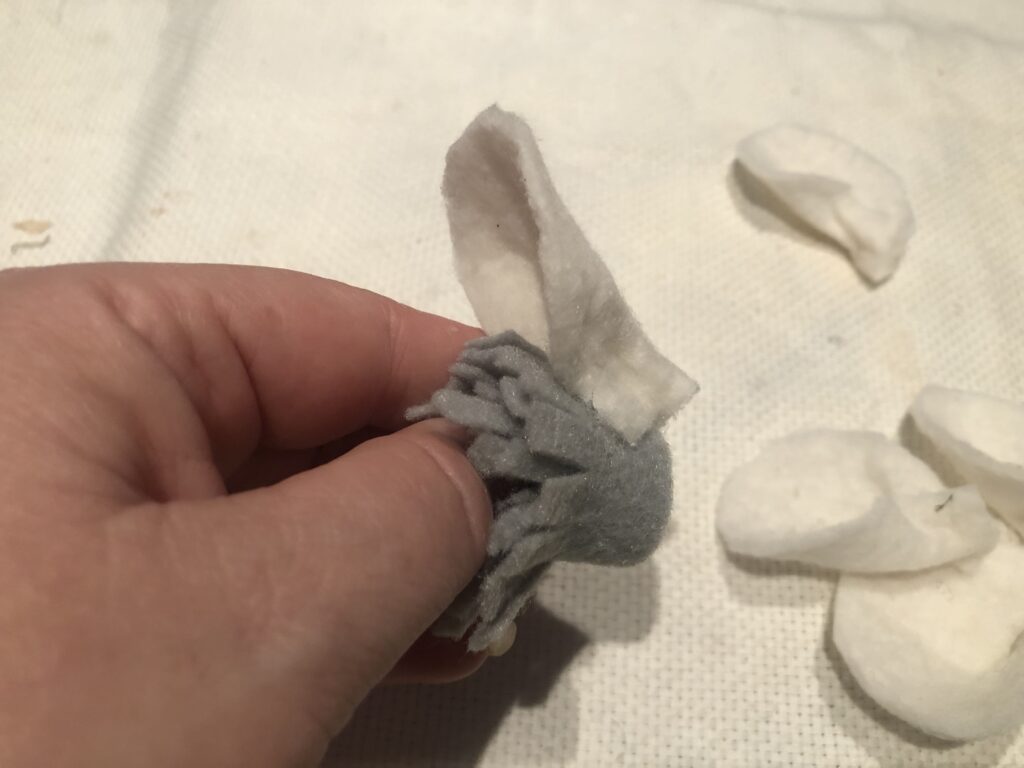 ---
And our flower is assembled and ready to be installed on a wreath. I like to use embroidery hoop as a base for my wreath.
---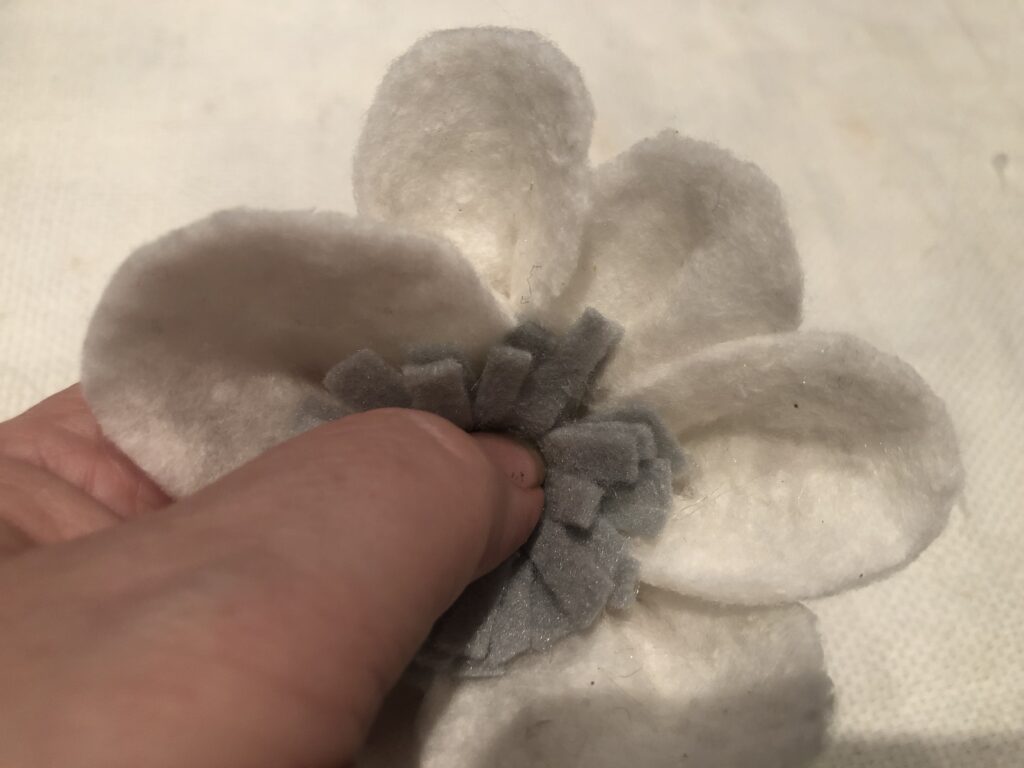 ---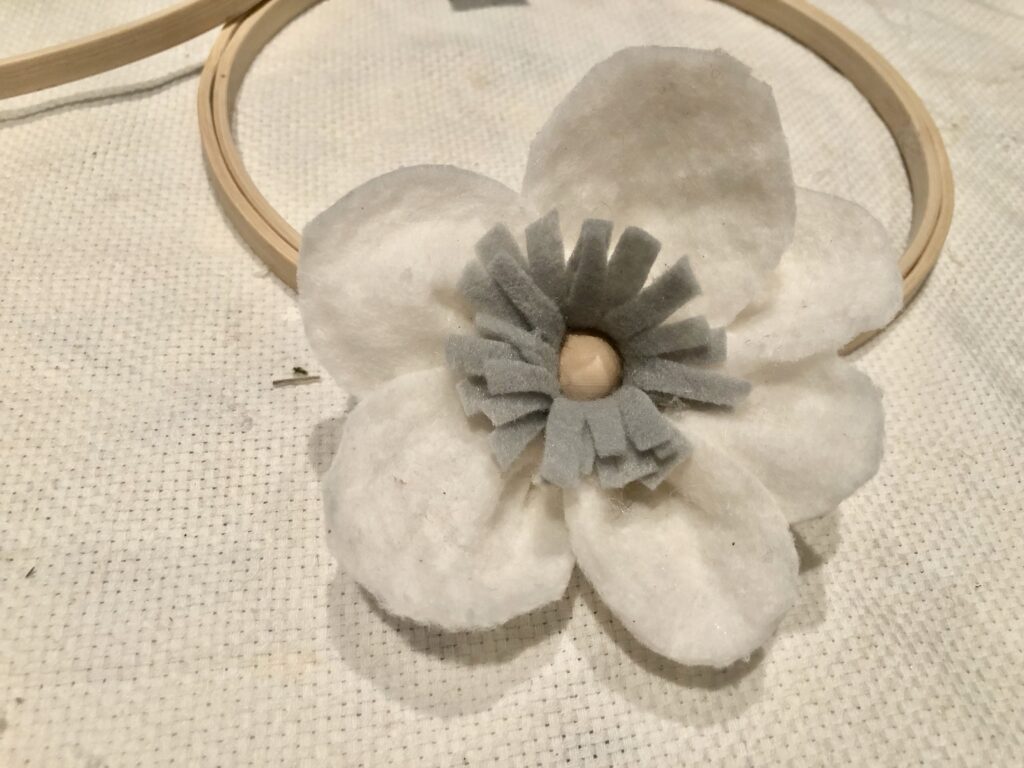 ---
Just because I had so much fun making that felt flowers 14 inch embroidery hoop seemed to be perfect size to accommodate all my felt flowers.
---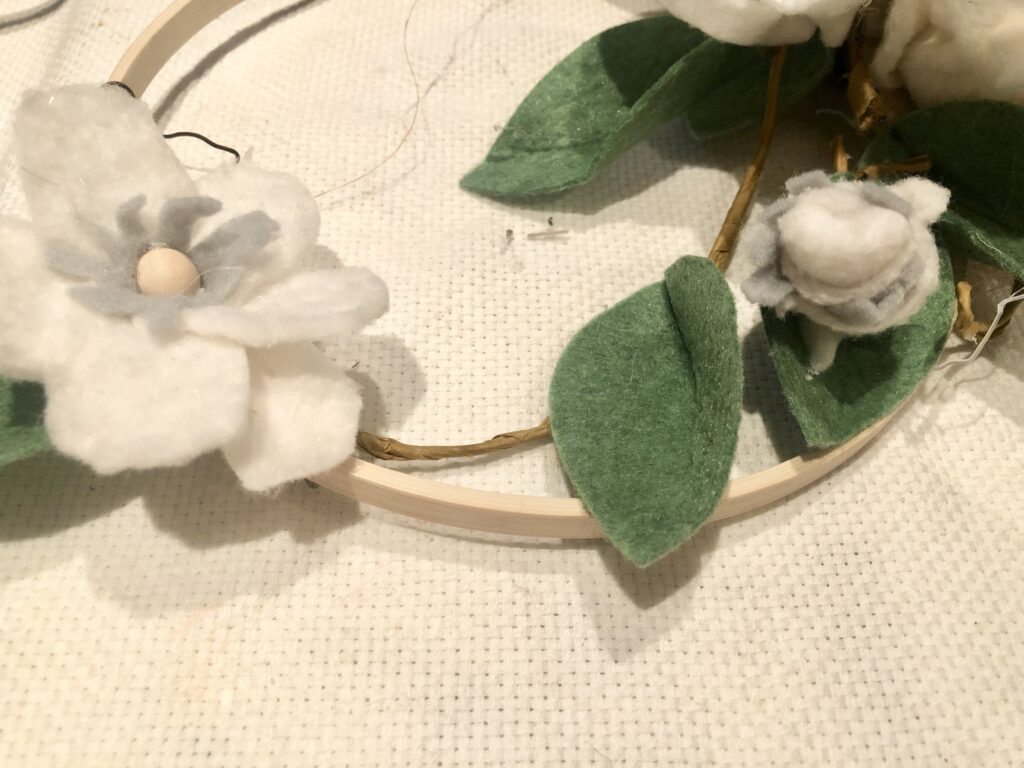 ---
Felt leaves that I had for the longest time in my craft area really brought all together. If you have a green felt you can make them yourself by simply cutting a little tears like shapes.
---
---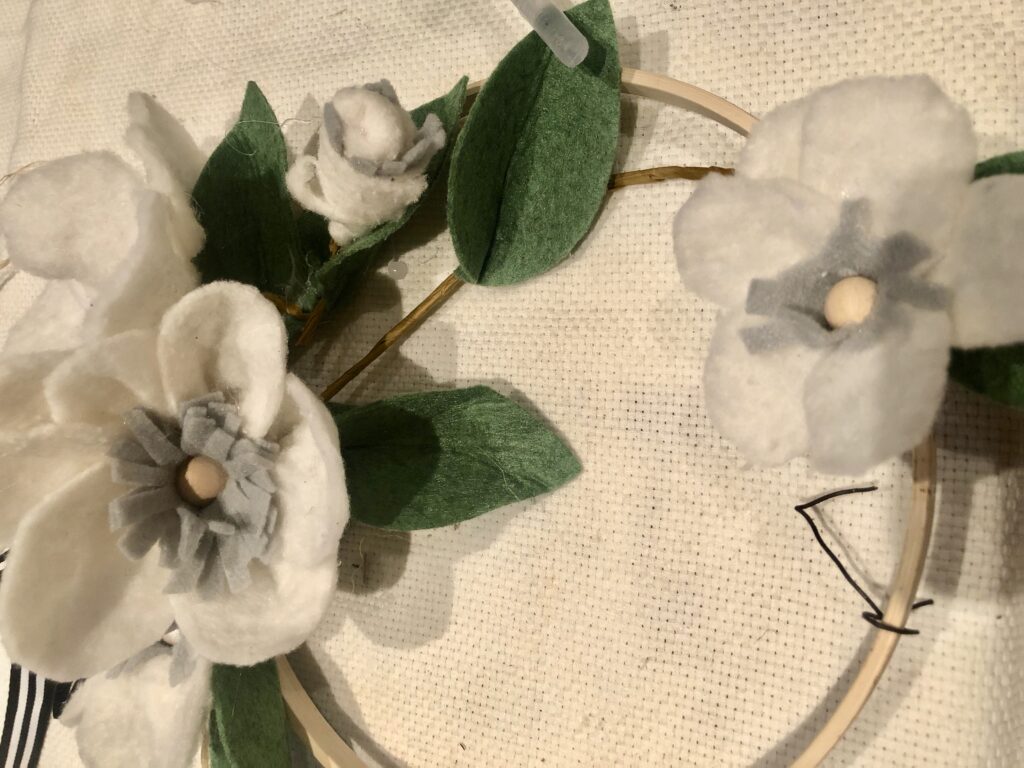 ---
a little bit of ribbon of your choice and my embroidery hoop wreath was done.
---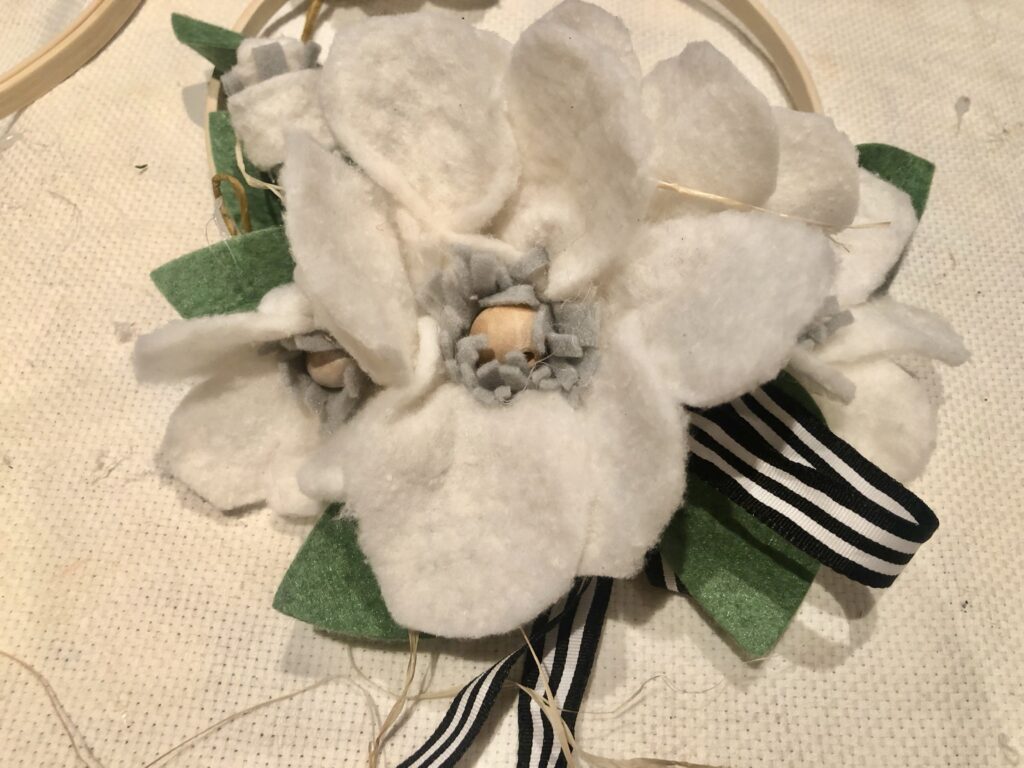 ---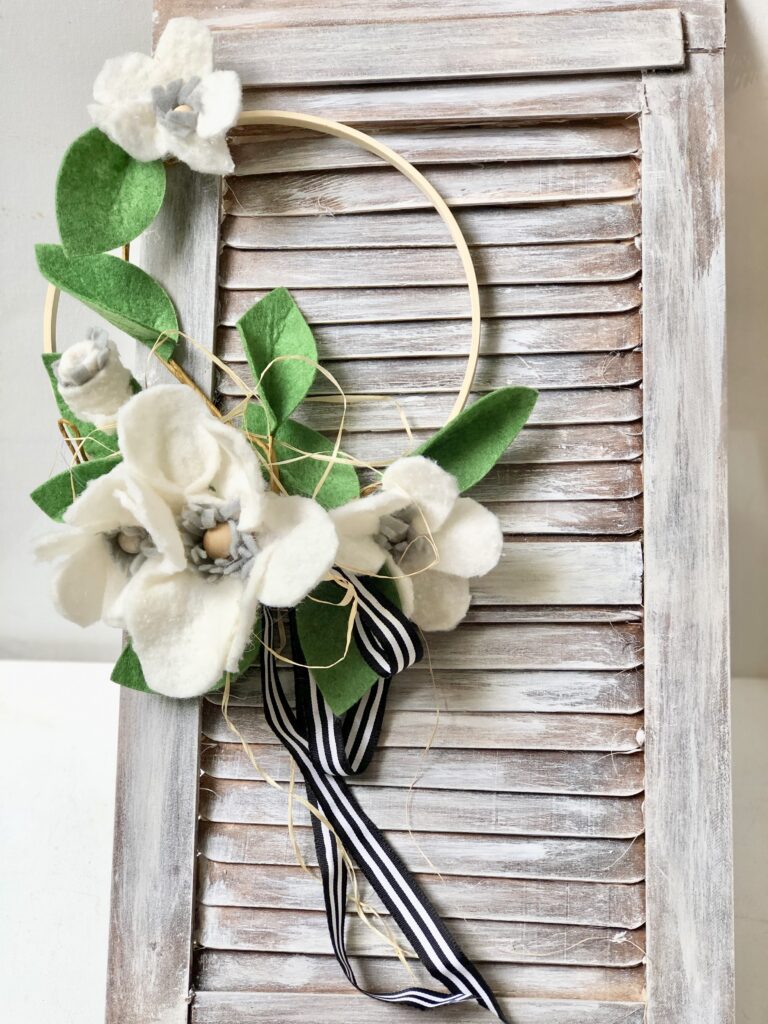 ---
Couldn't be pleased with how my home made paint stir sticks shutters look now.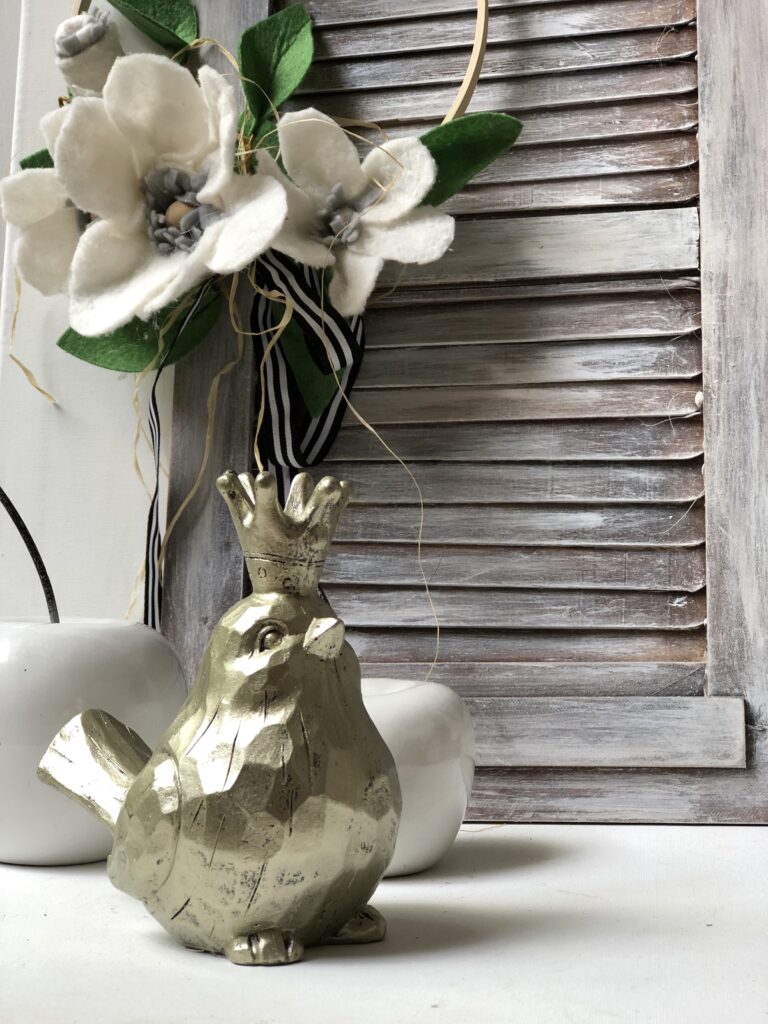 ---
it is so hard to decide where my freshly made Embroidery Hoop Wreath should stay now. It really looks super cute on my cabinet too. I may actually make another one accommodate other door…hmm
---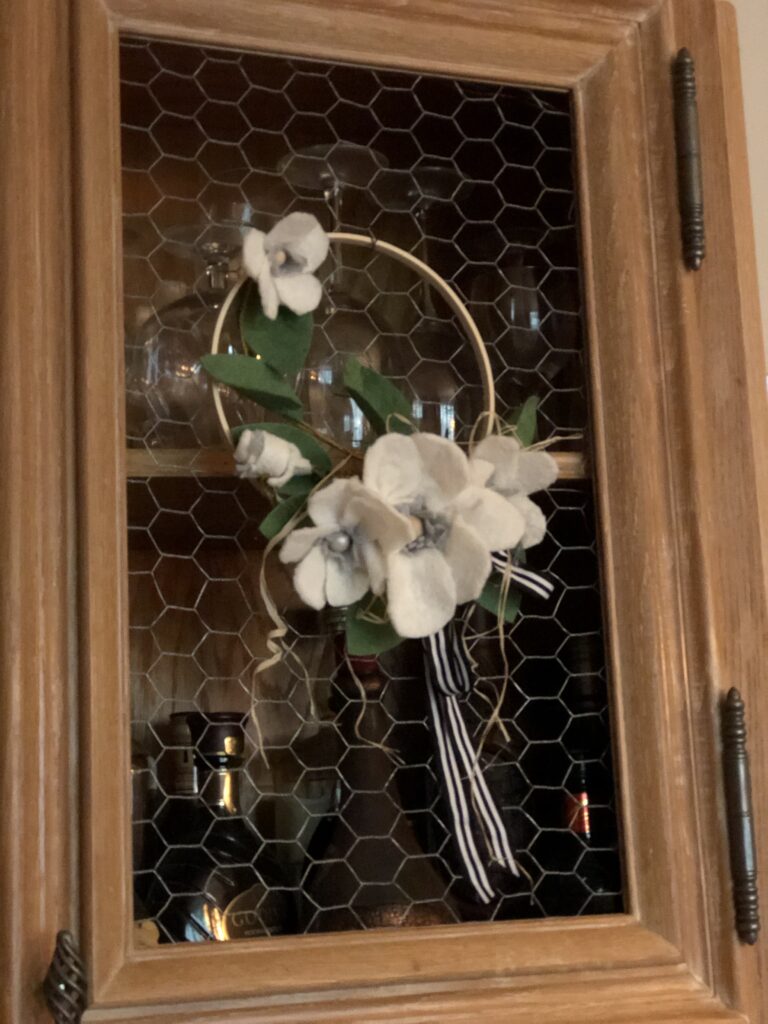 ---
Please Save This To Pinterest or Share on Social Media
Friends, your shares are how this site grows and I am sincerely grateful. A quick share to Facebook or save to Pinterest allows me to bring more home decor projects and crafts to more home decor DIY lovers
---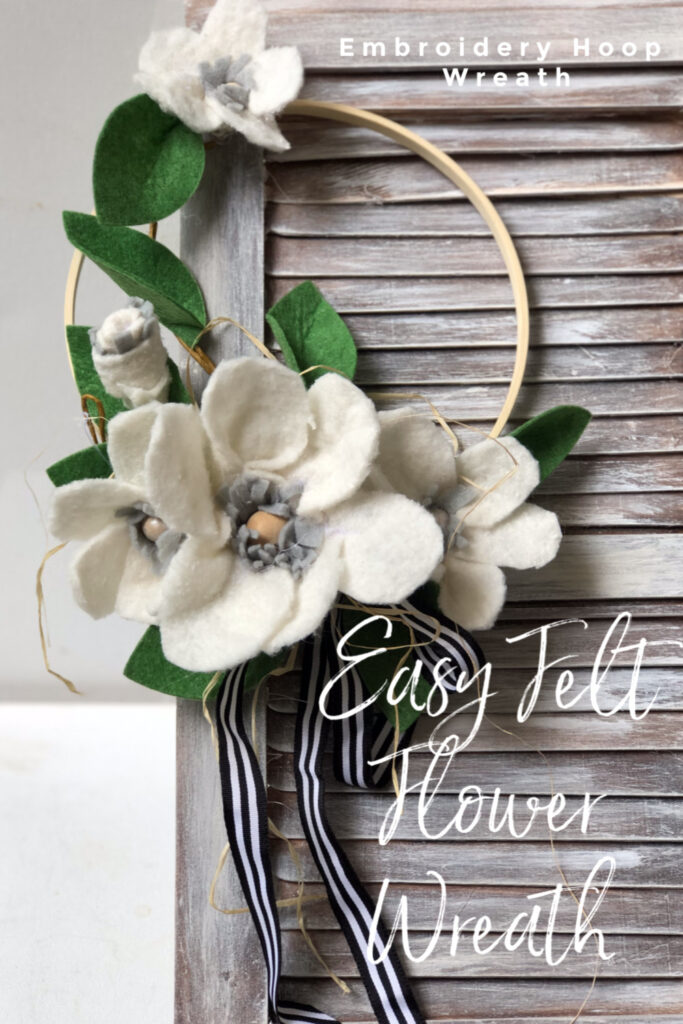 ---
you may like to check other posts on my BLOG and YouTube Channel