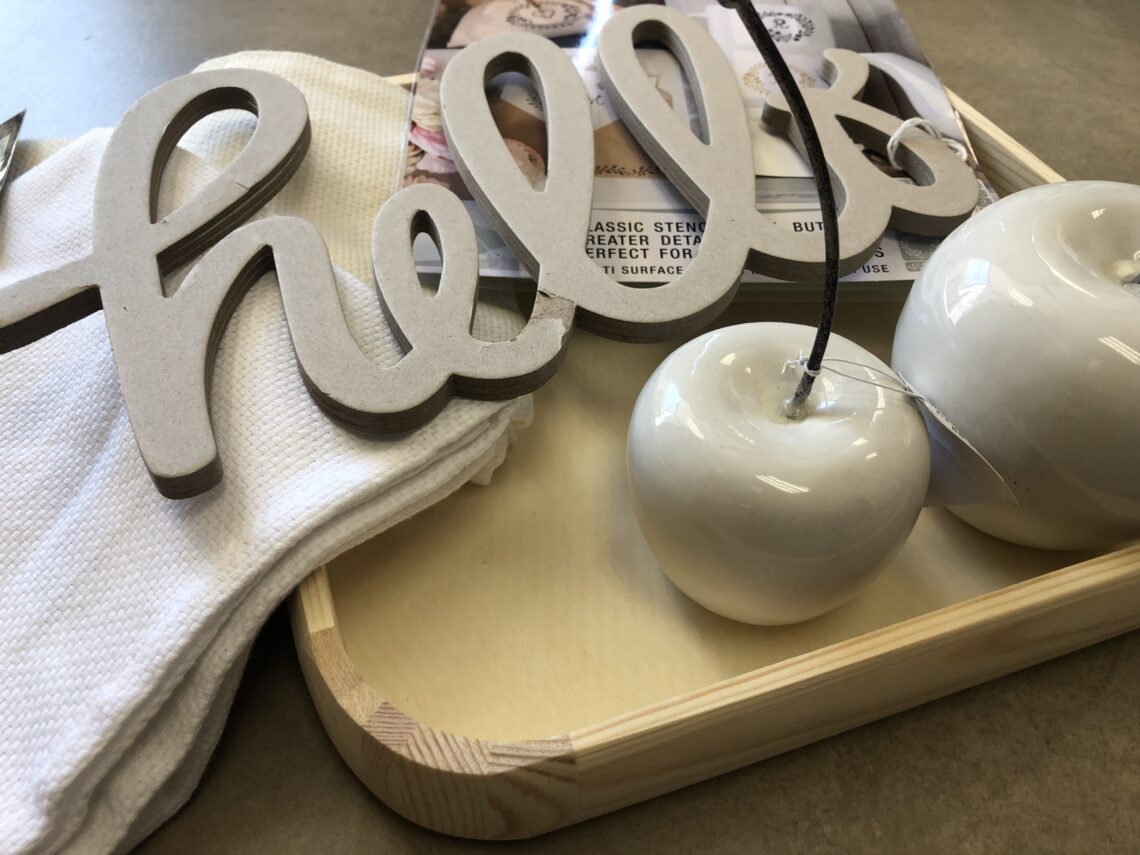 Heard a lot about Hobby Lobby store, and tried to visit once when I was in the neighborhood, but they were closed . Bummer ! (I didn't know  stores are NOT open on Sundays). That means, my possible next visit has to be planned since I live 40 min away (that may NOT sound like it is far but  IT IS, because it is driving "highway time "  
The day has finally come !!
     I was soo excited, almost like a little girl standing in the front of a toy store…lol
I knew that I need  to remind myself once there that I was only going to get few items for my project…lol.
Those Sales Racks right at the entrance  didn't help at all. I started to compare prices and assortment to the craft store near me, that is Michaels 
Sales are similar in the both stores and concept too but Hobby Lobby seemed to have more products in each department… at least at first glance. 
As you can see in the picture above I was able to get few things for my upcoming projects! They were all ON SALE !!
Can you guess what I am going to do ?